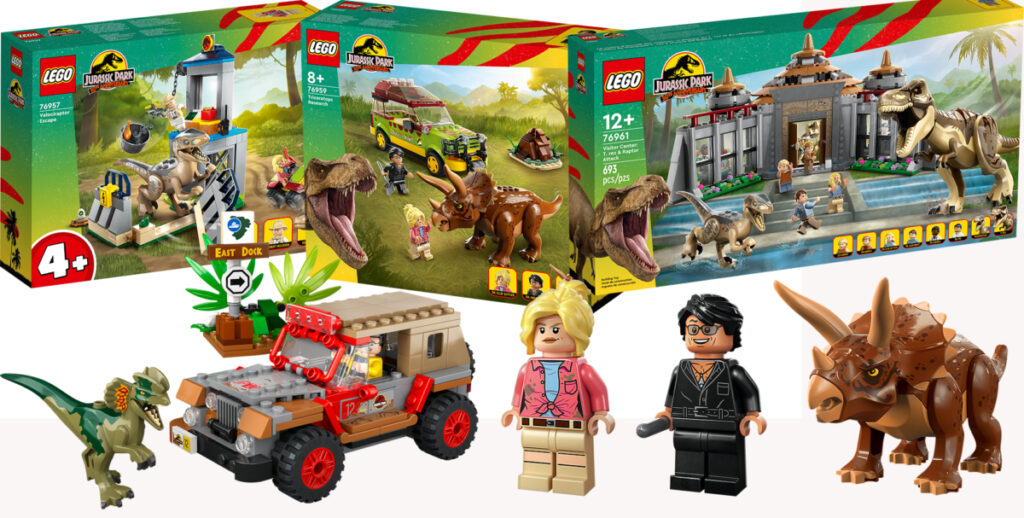 This year is the 30th Anniversary of the Iconic Jurassic Park Film. Who doesn't remember this from their childhood? In order to celebrate this the LEGO group will launch five new LEGO ® Jurassic Park Sets in honour of the movie. They are coming out in June but we can have a sneak peak here!
About the Jurassic Park movies
In 1993 Steven Spielberg brought the dinosaurus to life on the big screen with his Jurassic Park movie and changed cinema forever! Starring Laura Dern as Dr. Ellie Sattler, Sam Neill as Dr. Alan Grant and Jeff Goldblum as Dr. Ian Malcolm, we al wished we were part of that visit to Isla Nublar. My kids are nowadays growing up with the Jurassic World trilogy, which LEGO has already made several LEGO sets for. But the 30 year old classic movie still holds a dear spot in my heart. And I think it is just lovely that LEGO is releasing 5 new sets dedicated to iconic scenes from that very first Jurassic Parc movie.
For more new releases in June please go to this blogpost
---
5x NEW Jurassic Park Lego Sets coming out 1st June 2023
---
LEGO Jurassic Park Velociraptor Escape #76957
This set is a very nice introduction and starter set for the young ones. This LEGO Jurassic Park playsets features Dr. Ellie Sattler and Muldoon together with a Velociraptor figure, buildable dinosaur pen with a tower, breakout function and a winch with feeding basket to lower food into the pen. Children can help look after the Velociraptor in the dinosaur pen before the dinosaur tries breaking through the electric fence to escape.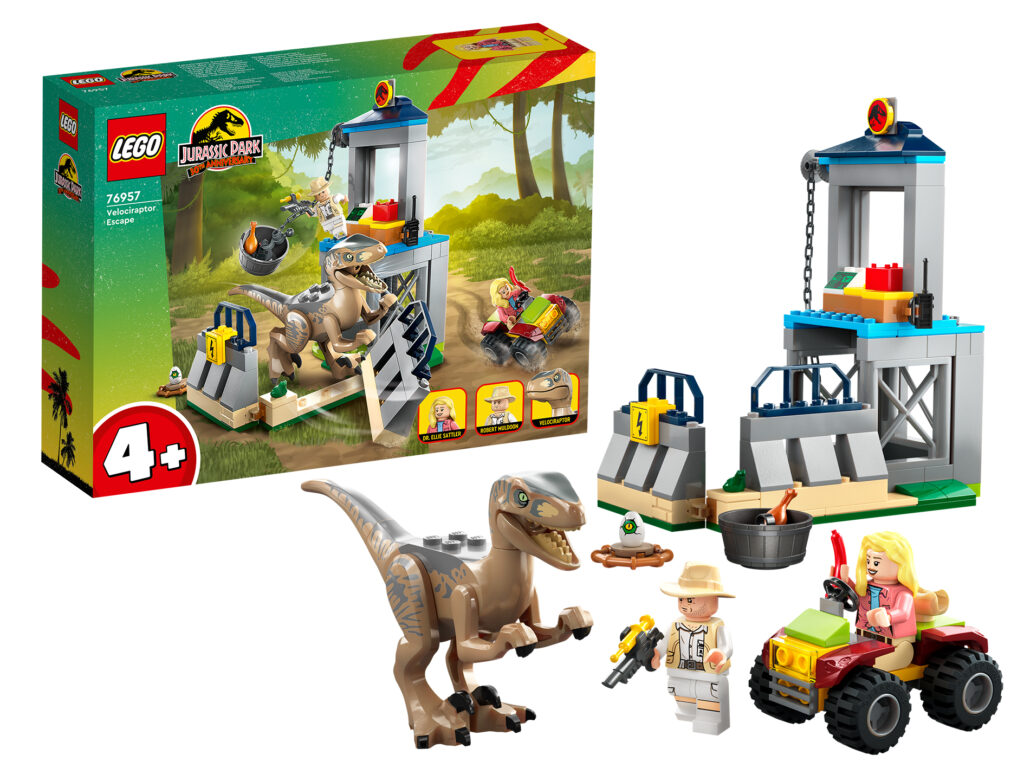 ---
LEGO Jurassic Park Velociraptor Escape set details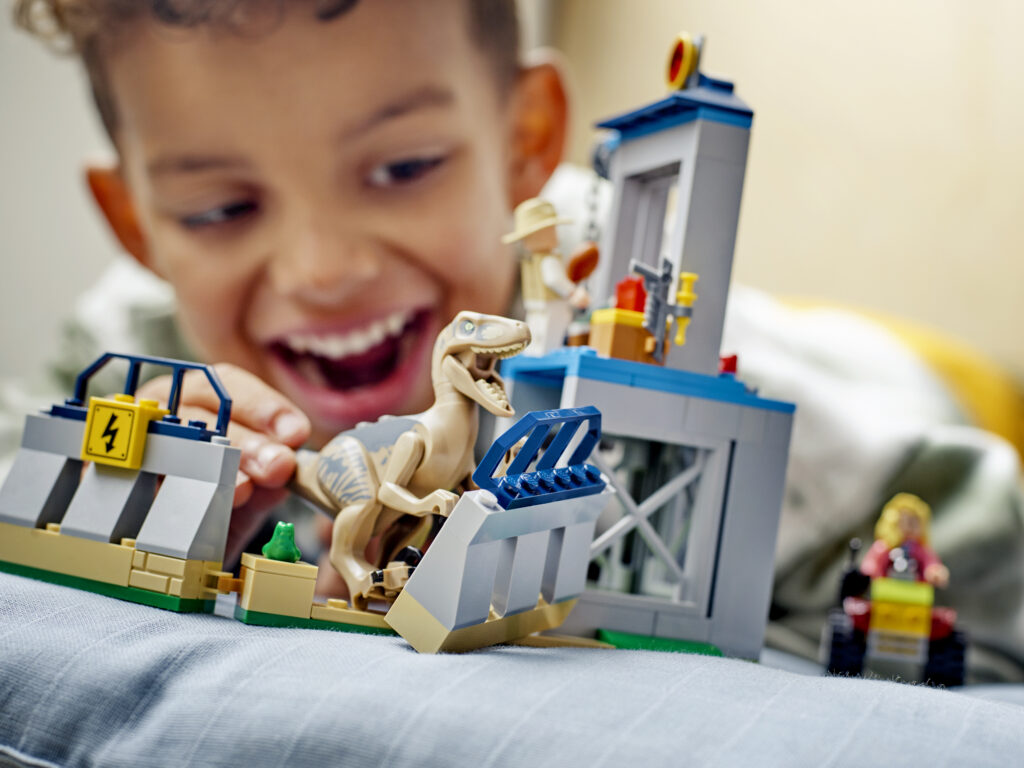 ---
---
LEGO Jurassic Park Dilophosaurus Ambush #76958
This memorable scene from Jurassic Park is the ambush scene with Dennis Nedry featuring a buildable Jeep® a small jungle build and Dilophosaurus figure. Children can decide whether he can escape before the Dilophosaurus attacks. Including a muddy minifigure and dinosaur footprint decoration.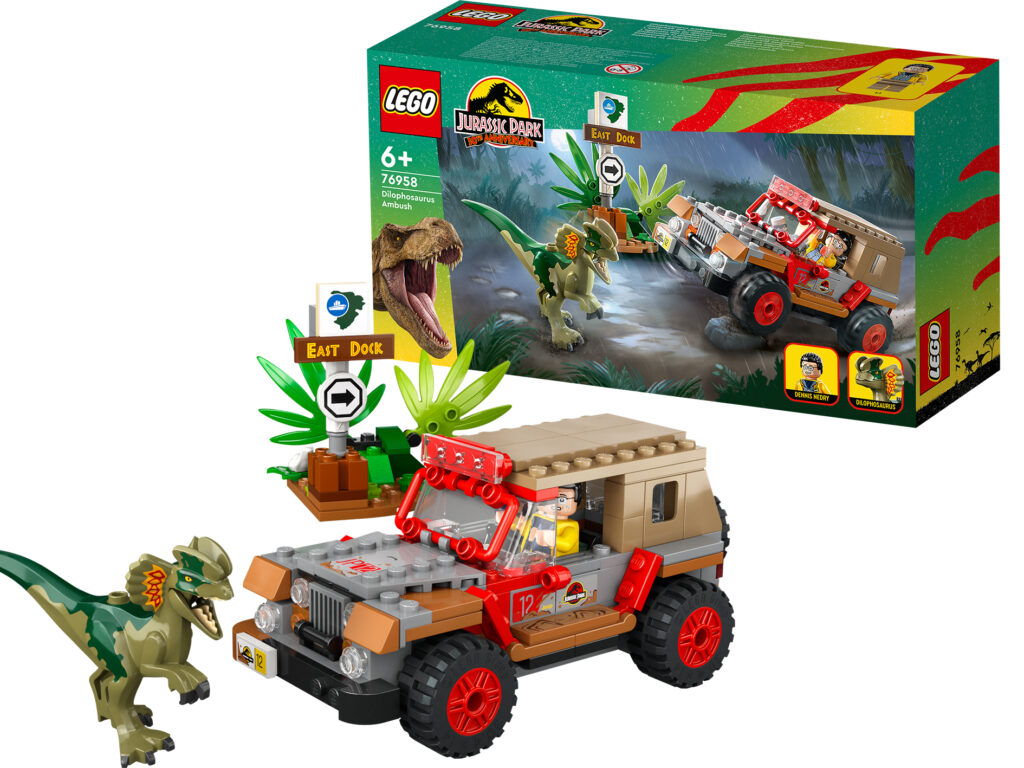 ---
LEGO Jurassic Park Dilophosaurus Ambush set details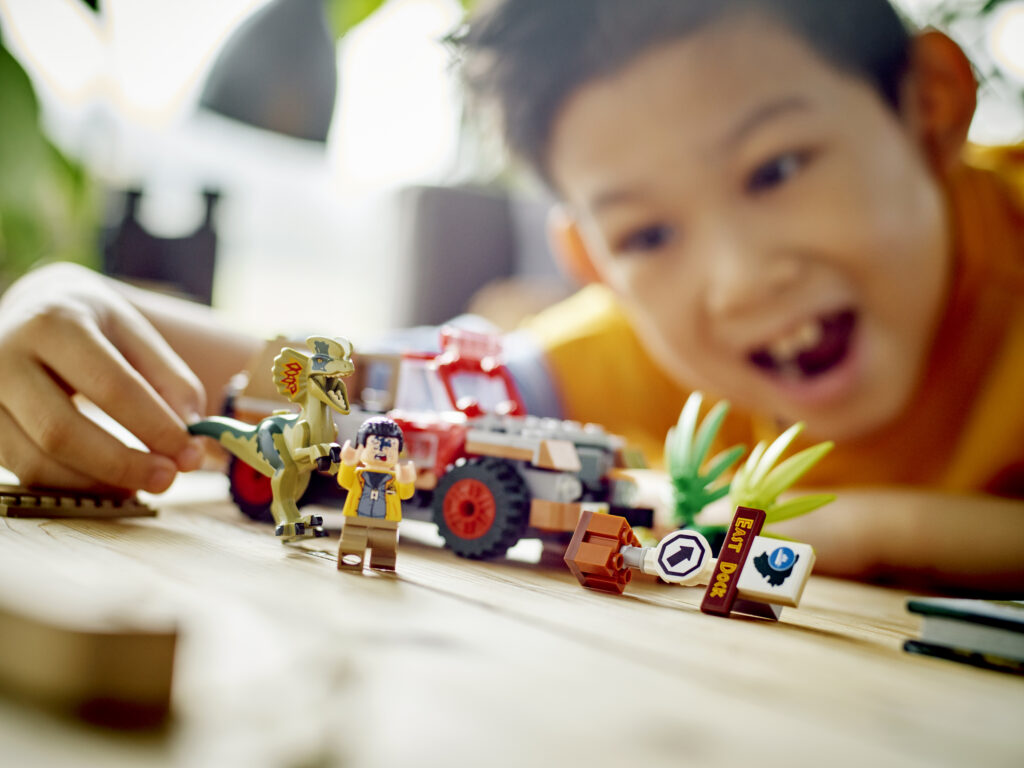 ---
---
LEGO Jurassic Park Triceratops Research #76959
Join Dr. Ellie Sattler and Dr. Ian Malcolm on a research mission to find dinosaurs. They help take care of the sick Triceratops and look for clues to what has caused the illness. This set comes with a Jurassic Park Ford Explorer car. Lets not forget a buildable pile of dinosaur poop with a toxic berry element and a shovel, which the kids are going to love.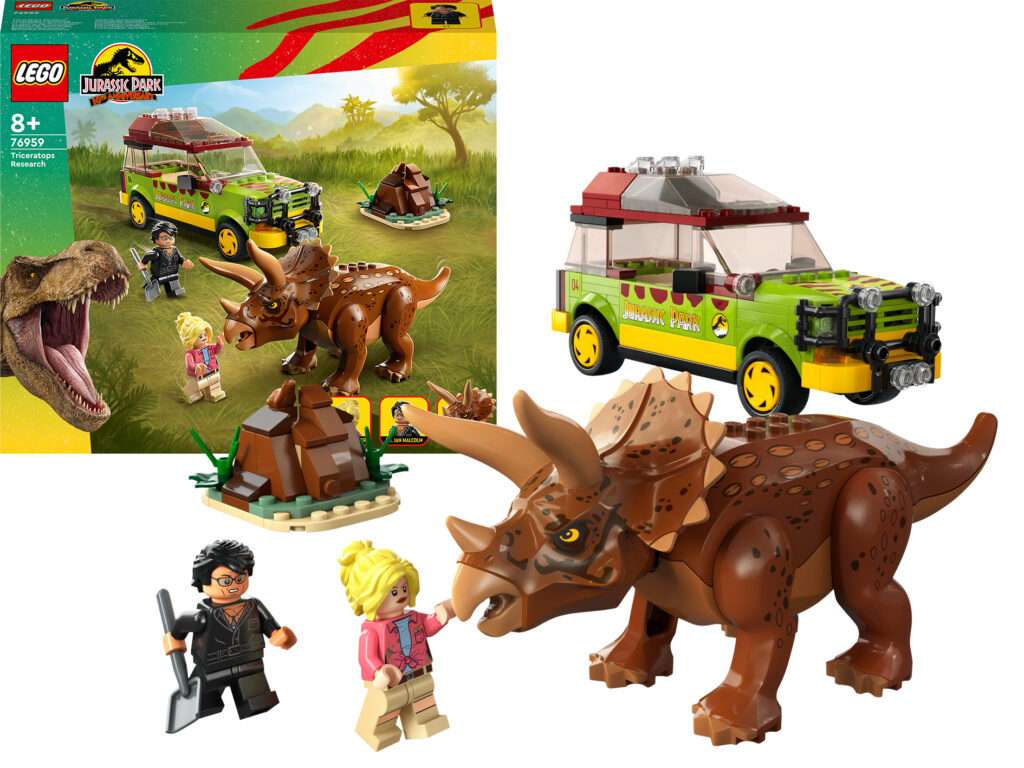 LEGO Jurassic Park Triceratops Research set details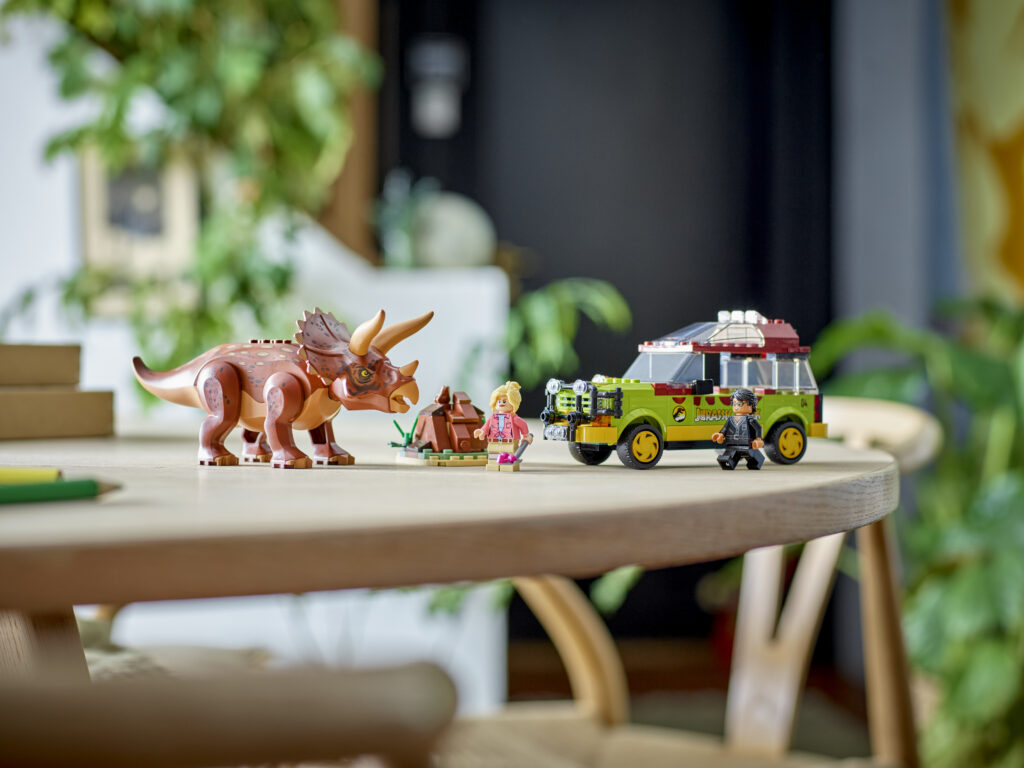 ---
---
LEGO Jurassic Park Brachiosaurus Discovery #76960
Jump into the Jeep® Wrangler with John Hammond, Dr. Ellie Sattler and Dr. Alan Grant in search of dinosaurs. Recreate that classic scene where they first glimpsed a Brachiosaurus. A great playset for 9 years and up. It features a posable Brachiosaurus, the tallest LEGO dinosaur figure to date! Plus a buildable toy Jeep® Wrangler, a tree. and the 3 characters mentioned The tree has a viewing platform and detachable leaf elements to 'feed' to the Brachiosaurus, as Dr. Grant did in the movie.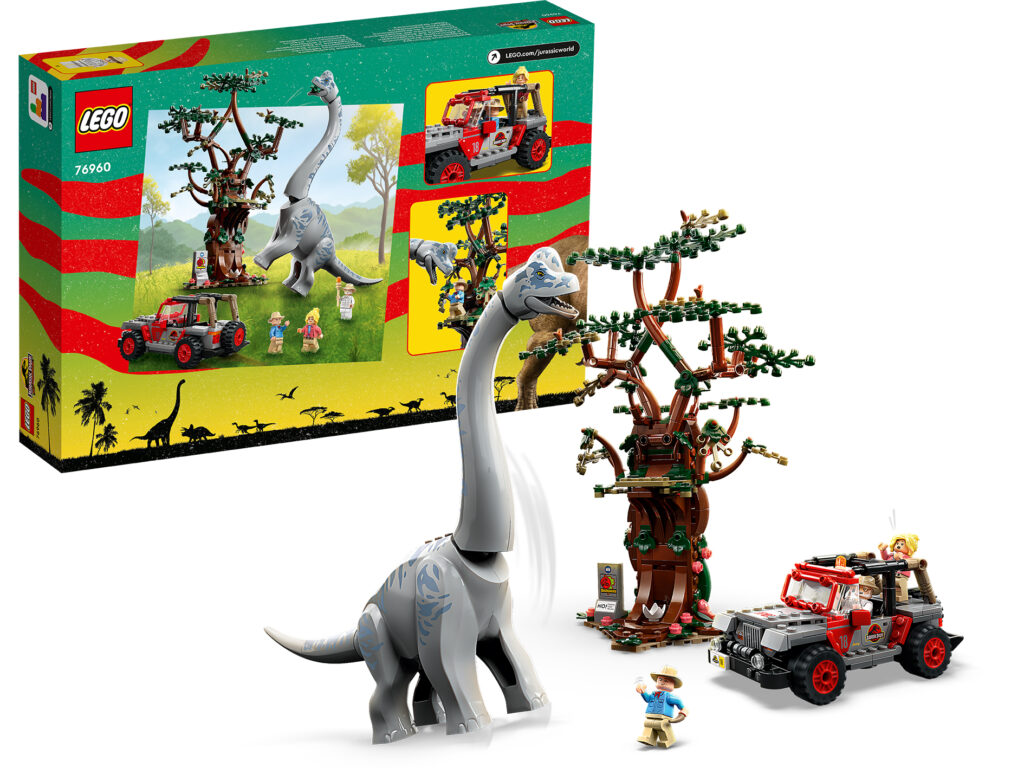 LEGO Jurassic Park Brachiosaurus Discovery set details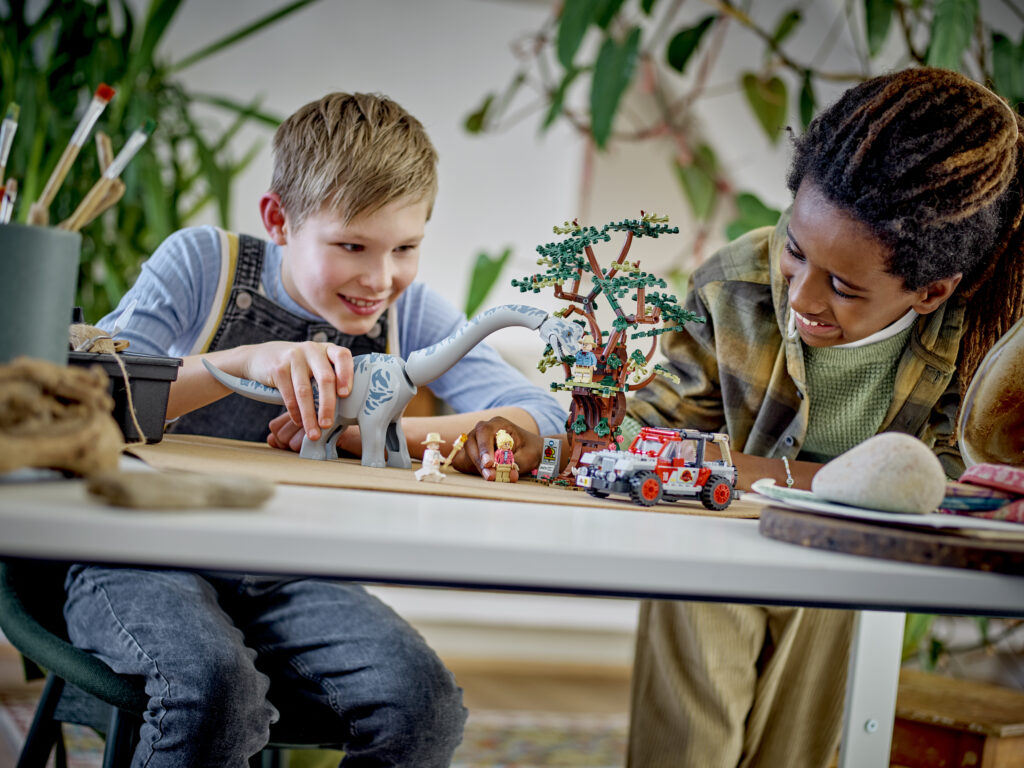 ---
---
LEGO Jurassic Park Visitor Center: T. rex & Raptor Attack #76961
Build the Jurassic Park Visitor Center with entrance hall, kitchen/dining area and lab are divided by semi-transparent screens with dinosaur graphics. This is the place to recreate a lot of different scenes from the movies. Such as perform tests and check on the dinosaur eggs in the incubator with Dr. Henry Wu and Ray Arnold. Take a break in the dining room for a quick snack with Dr. Ellie Sattler, Dr. Alan Grant, Tim and Lex Murphy. And finally to have the T. rex and Velociraptor cause total havoc and chaos at the centre. Even the falling down banner is included. Not just a set for children aged 12+ but as well for adult fans.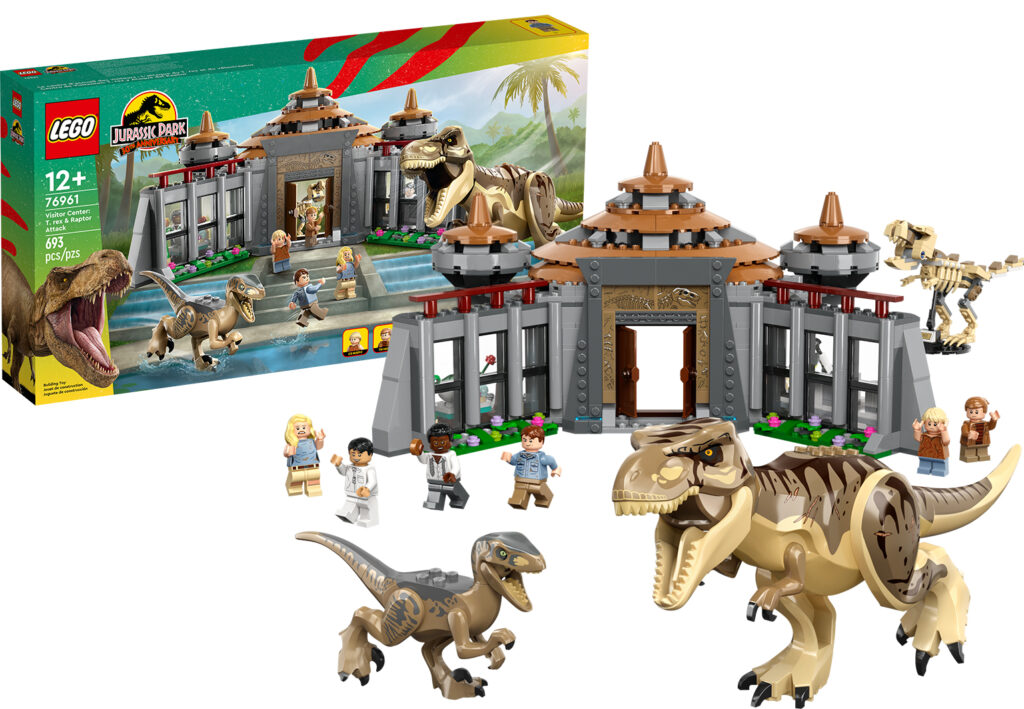 LEGO Jurassic Park Visitor Center: T. rex & Raptor Attack set details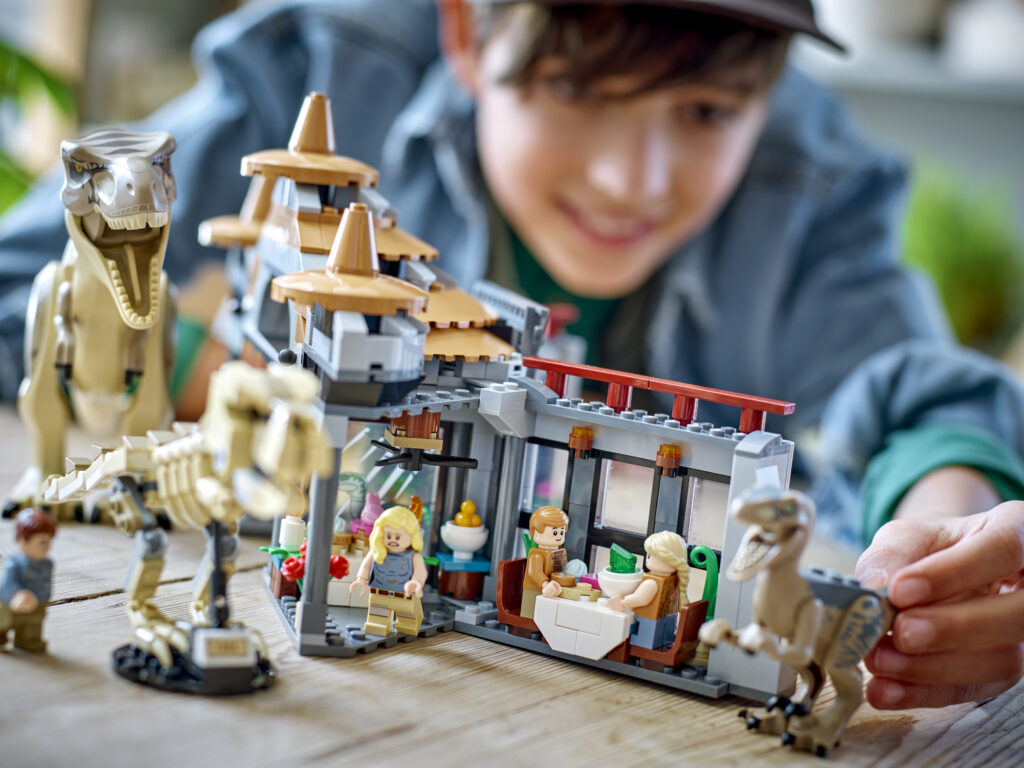 ---
Are you going to get some of these sets based on Jurassic Park? Which one is your favorite? Please share with us in the comments below! You can also follow us for more Brick stories on Instagram and TikTok @BettyLovesBricks
---