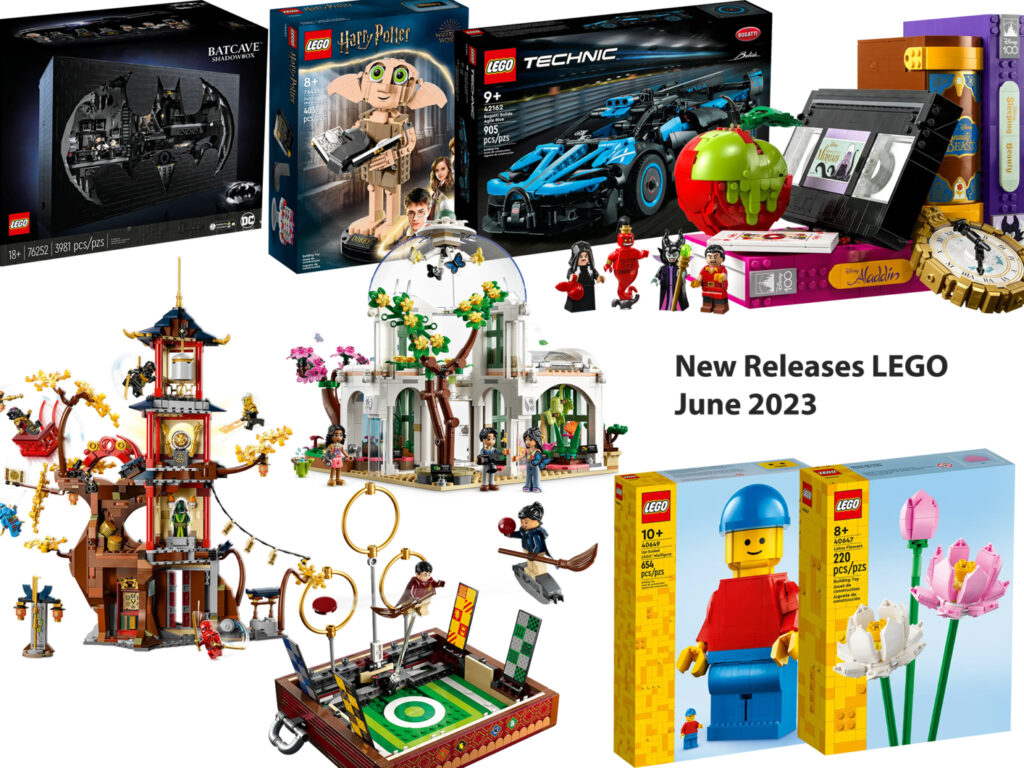 With a new month coming there are also new LEGO sets to be released. Wether you are a fan of LEGO Batman, got a thing for Disney Villains, love roleplaying with Friends, are a real Potterhead, into dinosaurs and Jurassic World, fan of Marvel, or anything relating to Monkie kid and Ninjago… This June you will be rushing to the stores for these new sets and more.
---
List of LEGO June 2023 new releases
---
Now lets' have a closer look at these new LEGO releases in JUNE 2023. Which one is your favorite??
---
LEGO BATMAN SET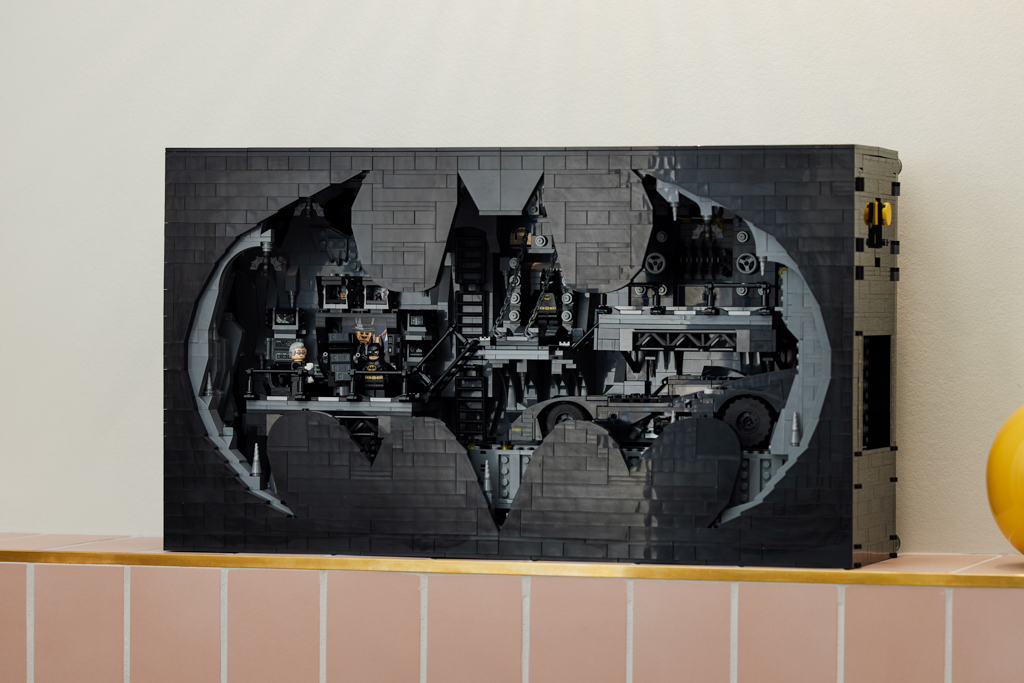 A brand new addition to the LEGO Batman Collection and it is a big one! This LEGO "Batman Returns" Batcave Shadow Box is an official collaboration with Warner Bros and DC, a mere 30 years after the release of the "Batman Returns' movie. This highly detailed set features iconic characters, the Batmobile, cool gadgets and interactive play for the ultimate Batman fans. You want to find out more about this set? Then read all about it in this blogpost.
LEGO Batman – Shadow Box #76252 – USD 399.99 / EUR 399.99 / GBP 344.99
Release Date: VIP early release: 5th June 2023 / regular release: 8th June 2023
---
LEGO BRICKHEADZ sets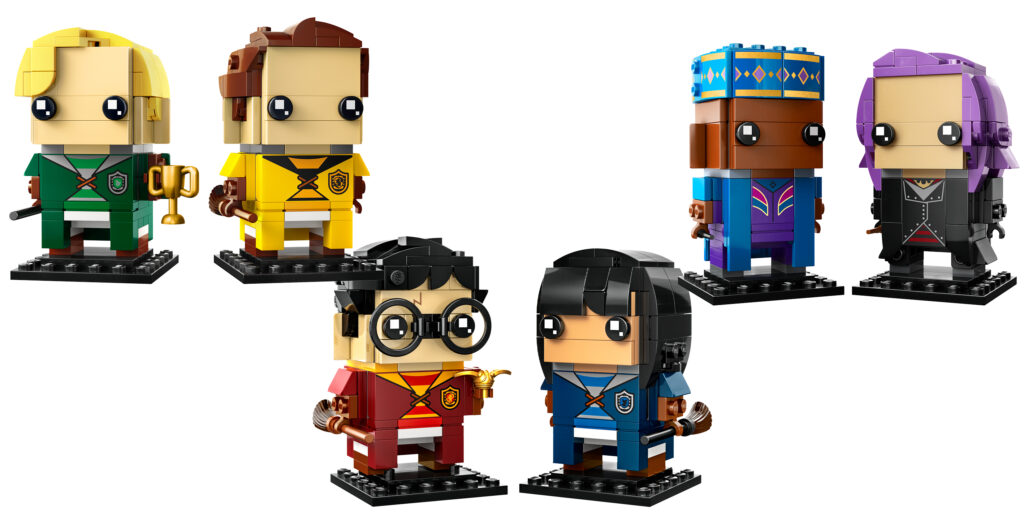 ---
LEGO CREATOR sets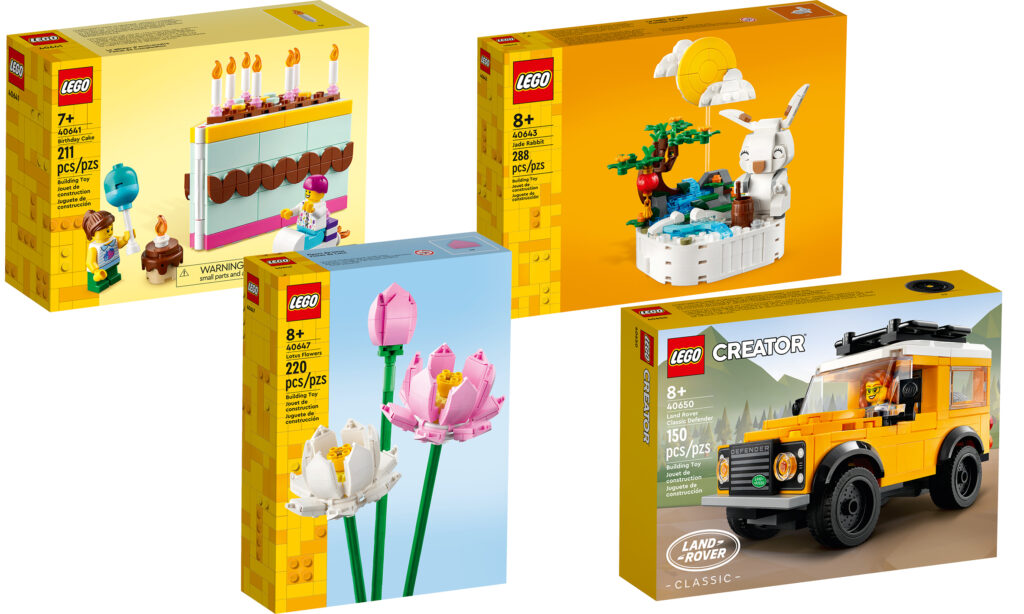 ---
LEGO DISNEY sets
---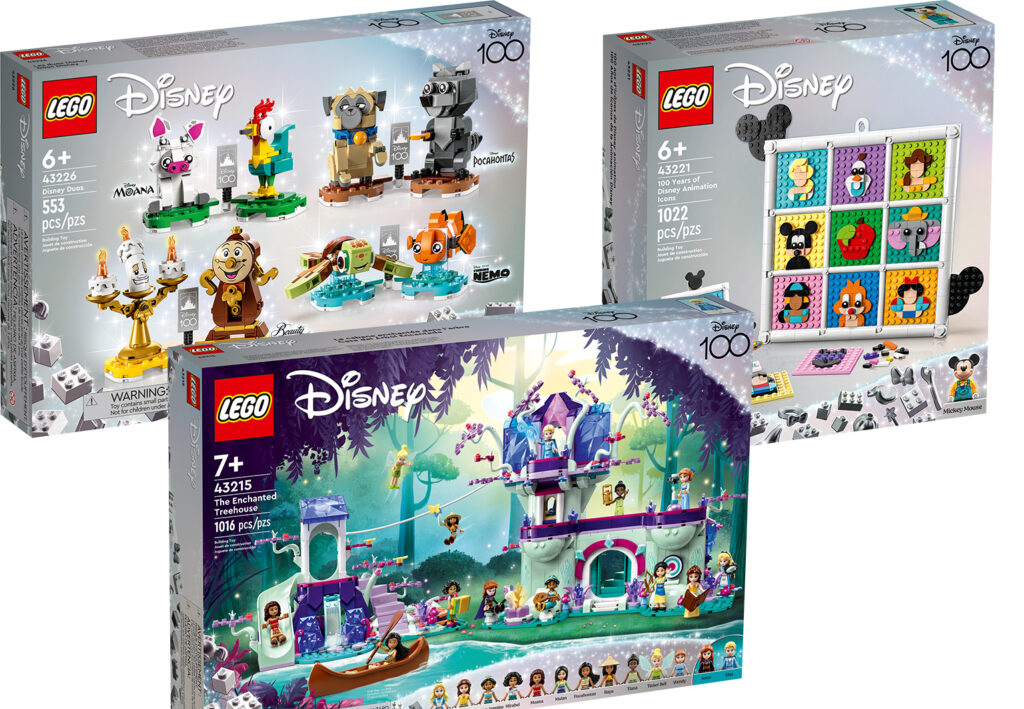 In June LEGO will be releasing several new Disney Sets. These first sets 3 containing a lot of favorite characters from Disney movies. Get building on a large and 2 story high Enchanted Treehouse (43215) that include 13 mini-dolls of our favorite female characters and Disney Princess'. And how about a lovely DOTS Framework wit 8×8 plates to build 12 icons at once including Disney's Mickey Mouse minifigure with the 100 Years of Disney Animation Icons. But also a collection of magnificent Disney Duo's (43226) pairs such as Meeko & Percy from Pocahontas and Lumiere & Cogsworth from Disney's Beauty and the Beast.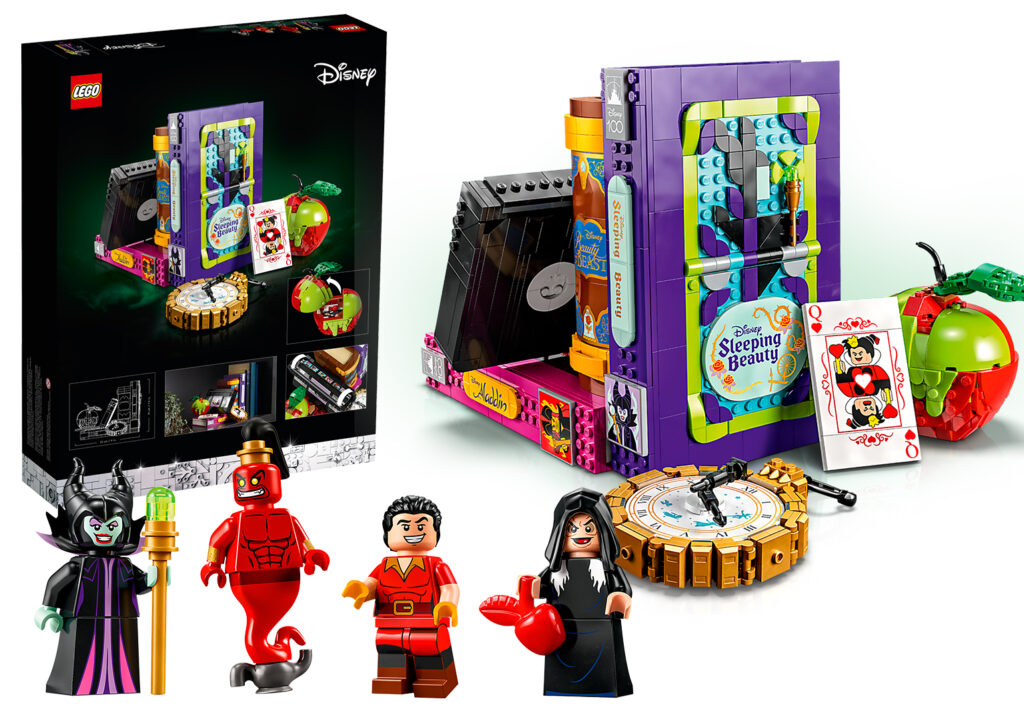 Next to that a Disney Villain Icons (43227) set for adults will be released! This collectible can also feature as a bookstand with items referencing the Little Mermaid, Aladdin, Sleeping Beauty, Beauty and the Beast, Alice in Wonderland, the witch from Snow White and Captain Hook from Peter Pan. And lastly, lets not forget that lovely The Little Mermaid Ariel's Treasure Chest (43229) that I already told you more about in this blogpost.
---
LEGO DUPLO Sets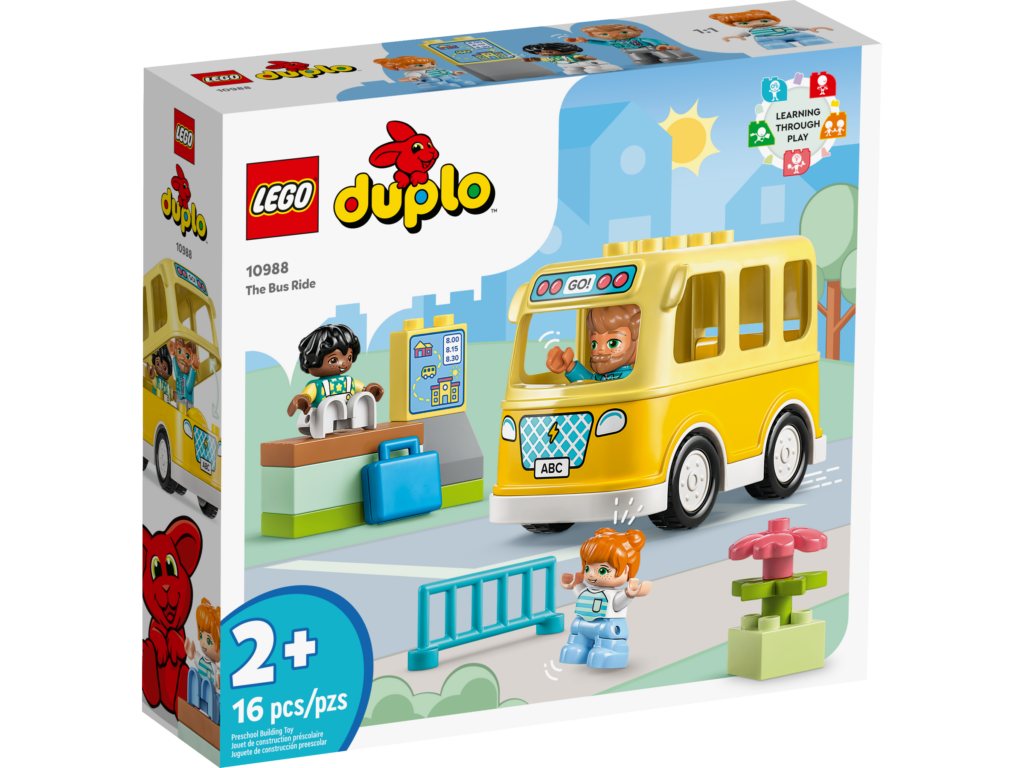 ---
LEGO FRIENDS sets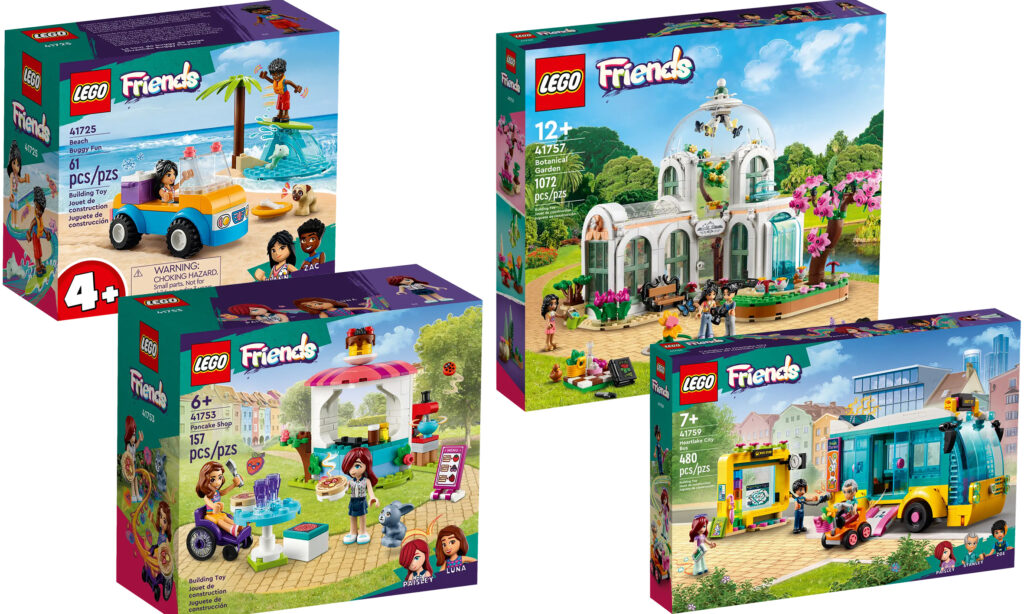 Heartlake City is the hometown of all the LEGO Friends characters and mini-dolls. The beloved town is about to get a whole lot bigger. Starting June new LEGO Friends sets will be released, with among them a beach Buggy, Pancake shop, a botanical garden and a Heartlake City bus. For more information: you can read a detailed blog all about the new LEGO Friends sets to be released this summer in this blogpost.
---
LEGO HARRY POTTER Sets
The Harry Potter Fans are in for a treat in June, because LEGO will be releasing 6 new sets with amongst them new modular designs, a new Hogwarts Express, but also a smaller piece relating to Diagon Alley. A fully stacked Quidditch trunk and our beloved Dobby finally made into his own LEGO set.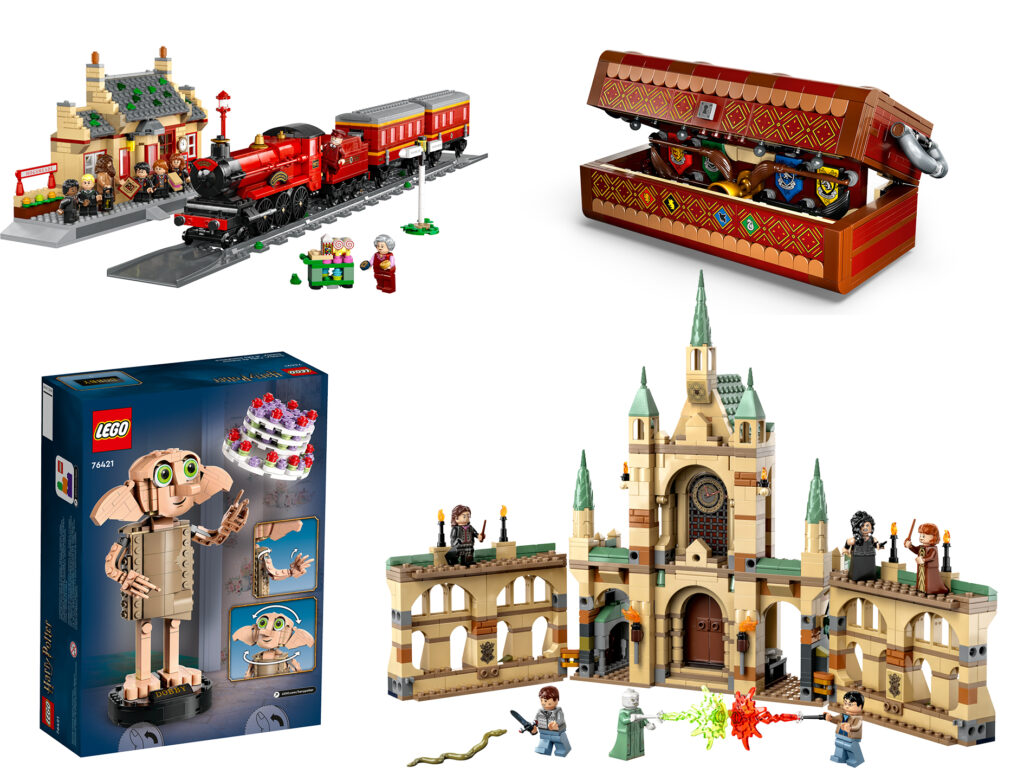 For more information: you can read a detailed blog all about these new HP sets in this blogpost.
---
LEGO Jurassic World sets
With the 30th Year anniversary of the original Jurassic Park movie this year, it is no surprise that LEGO is releasing new sets to honour the movie. For a details preview and descriptions please go to this blogpost.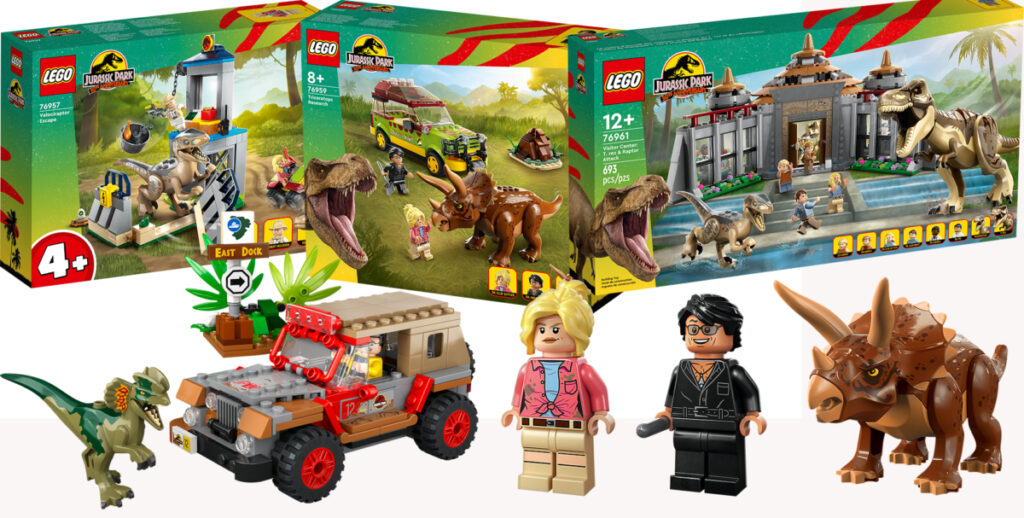 For more information: you can read all about these 5 new sets in this blogpost.
---
LEGO ICONS PAC-MAN set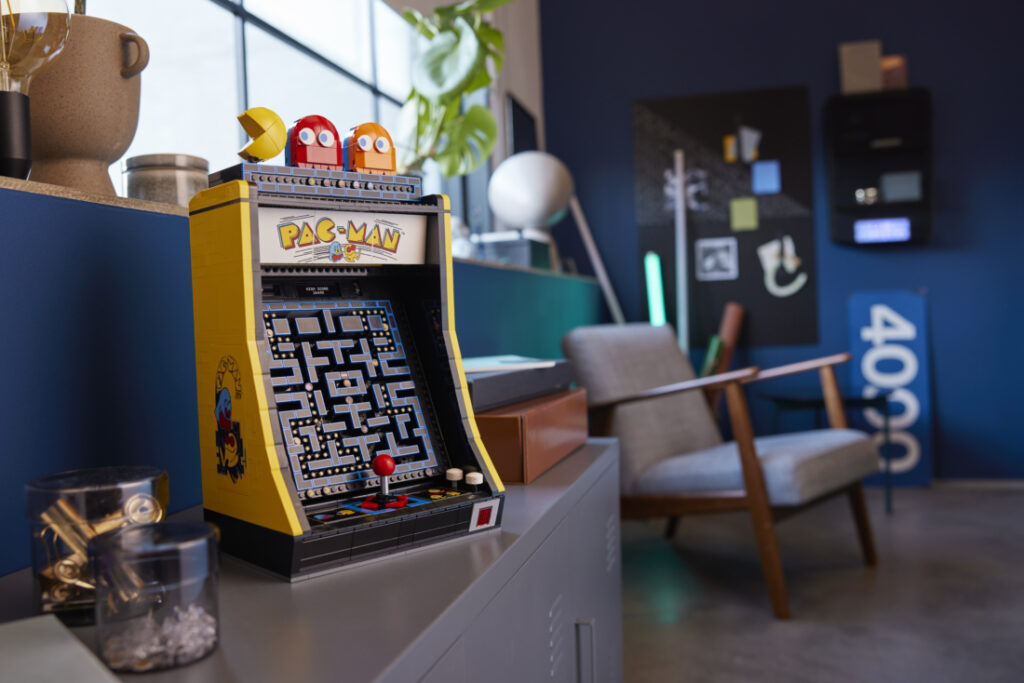 Let's take a trip back to the 80's, which was the decade of arcade games and PAC-MAN was one of the most beloved games that ruled everyone's childhood.
Release Date: VIP early release: 1st June 2023 / regular release: 4th June 2023
---
MARVEL sets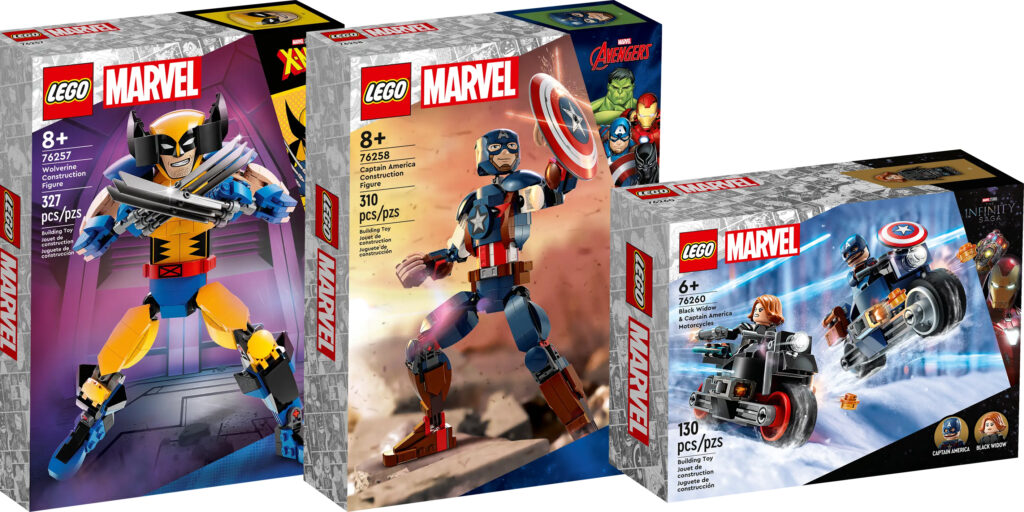 Are you a collector of posable LEGO construction figures? This june you can anticipate one from Wolverine and Captain America. That will make a nice addition to Ant-Man and Iron-Man. But also a new set with Black Widow & Captain America on their Motorcycles.
---
MINIFIGURES sets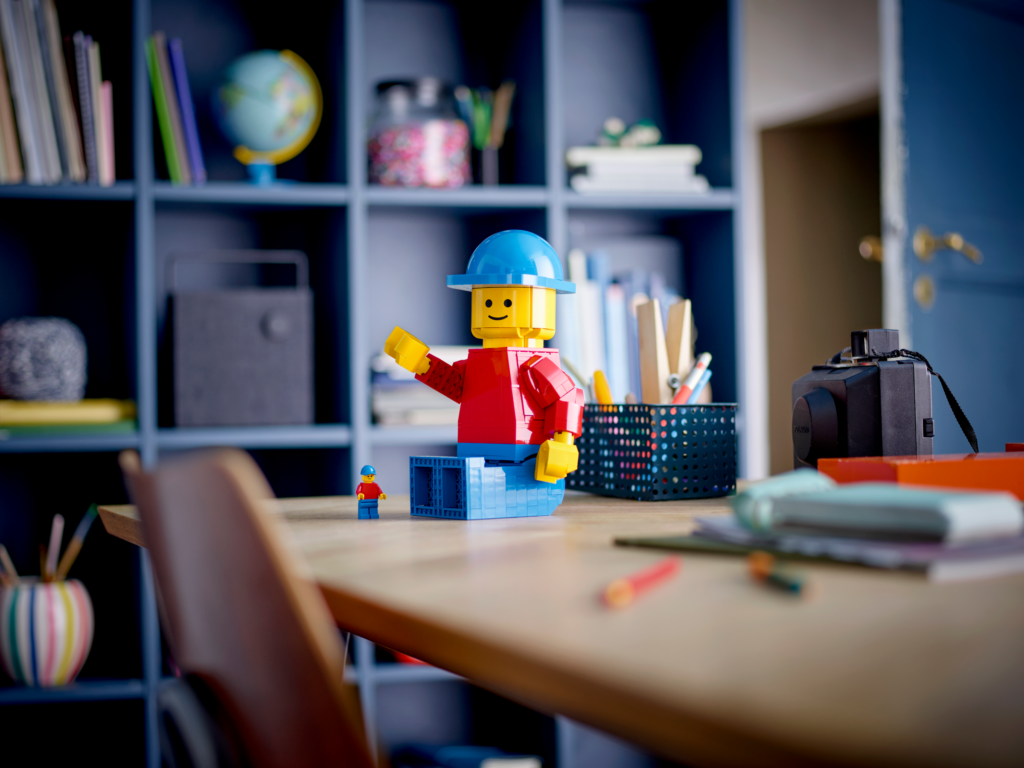 Create a LEGO® Up-Scaled LEGO Minifigure (40649) which is 10.5 in. (27 cm) tall! It makes a fun gift for kids aged 10 + or adult fans with a passion for LEGO building or minifigures. In addition to a movable head, hands, arms and legs, this up-scaled minifigure has a hat that opens to reveal a standard-sized minifigure inside.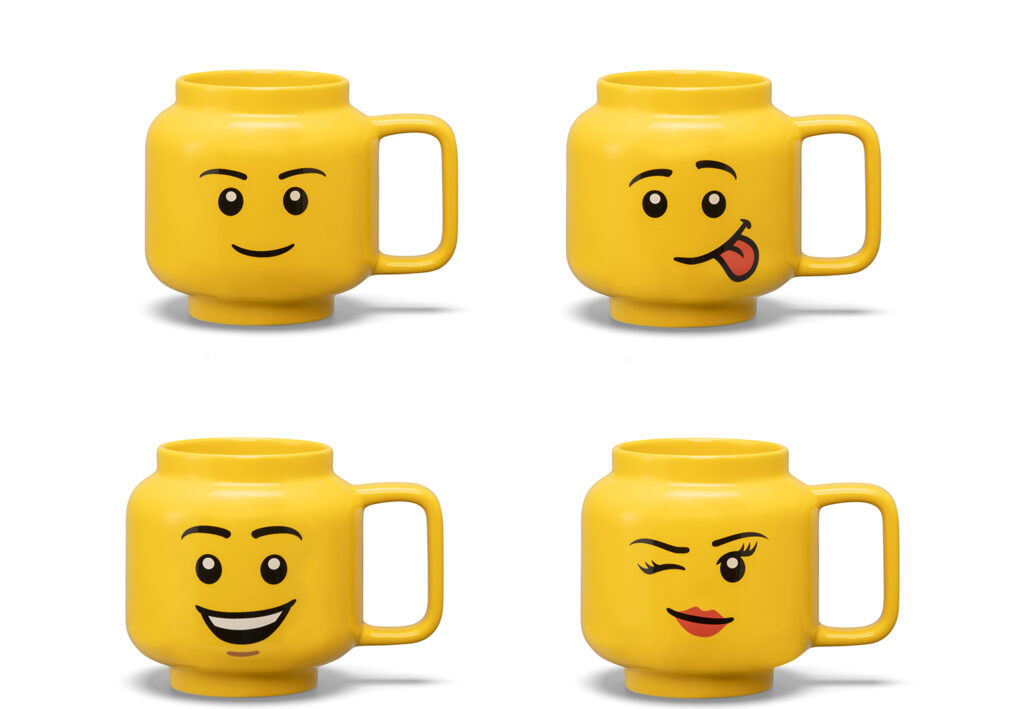 Lego already had a very ceramic mug with yellow Minifure head. But this month they will be releasing 4 more LARGE mugs for those who would like a little bit more variation. Read more about these mugs and other cups, bottles etc in this blogpost.
---
LEGO MONKIE KID sets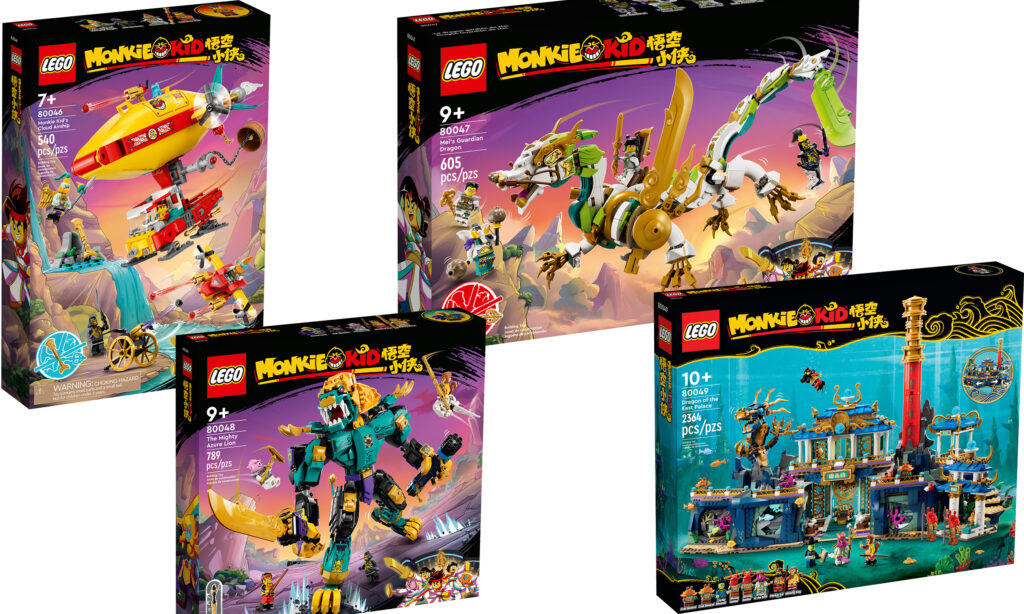 Recreate the underwater palace of the Dragon of the East (80049, featuring multiple detailed rooms, an opening function and a rotating dragon with a posable arm.
---
LEGO NINJAGO SETS
Due to the release of the new season 'Dragon Rising' LEGO will also be releasing 14 new Ninjago sets for the fans.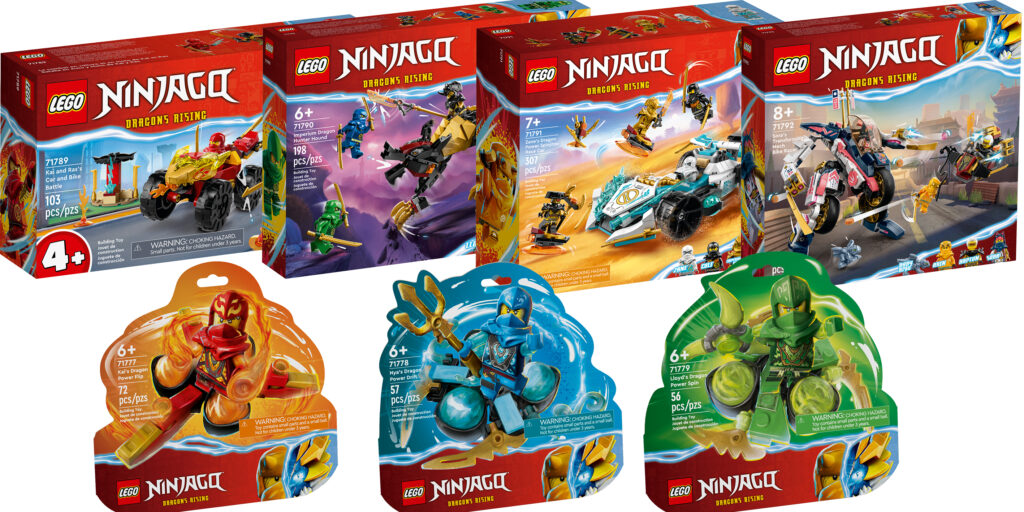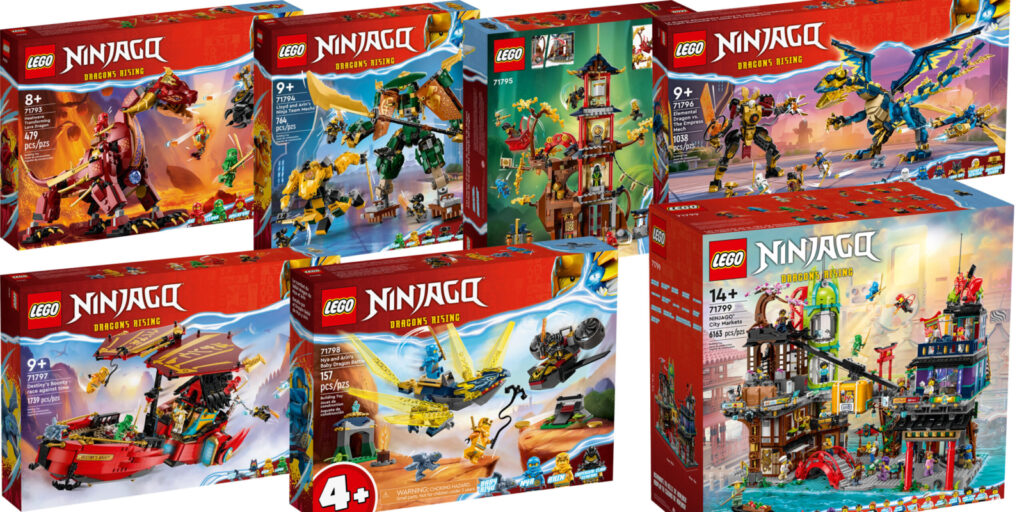 For more detailed information and additional pictures: you can read all about these new Ninjago sets in this blogpost.
---
LEGO Star Wars sets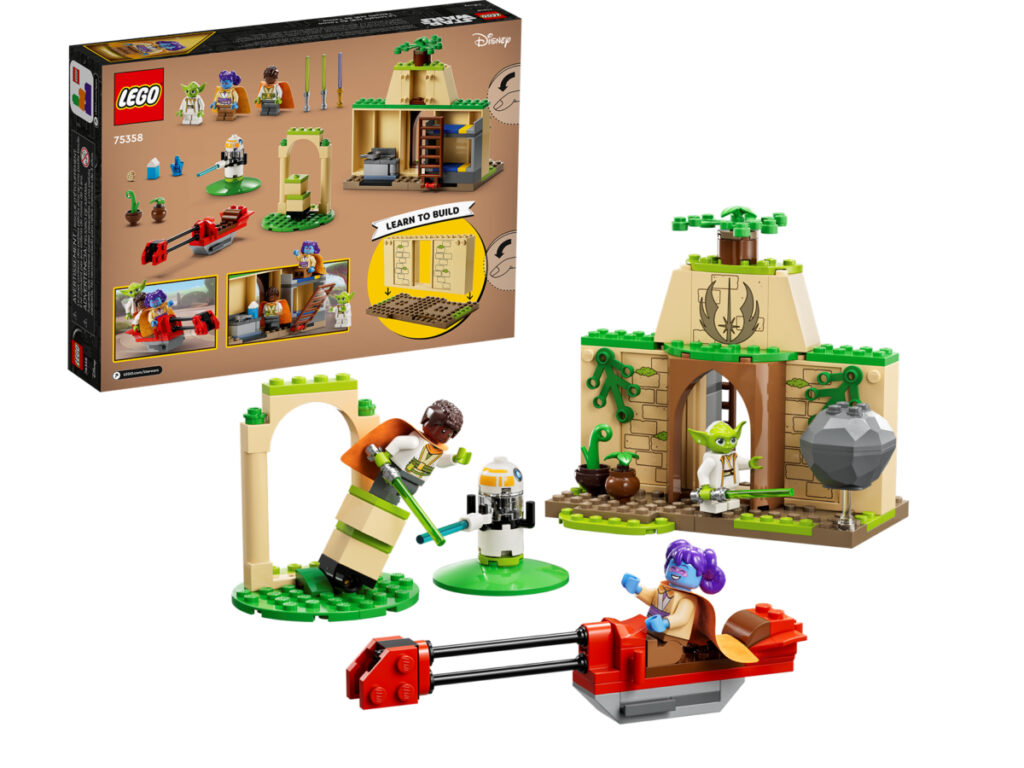 Although May was the ultimate Star Wars release month, we are still to be expecting one more set in June. The Tenoo Jedi Temple is for ages 4+ and contains 124 pieces.
---
LEGO TECHNIC sets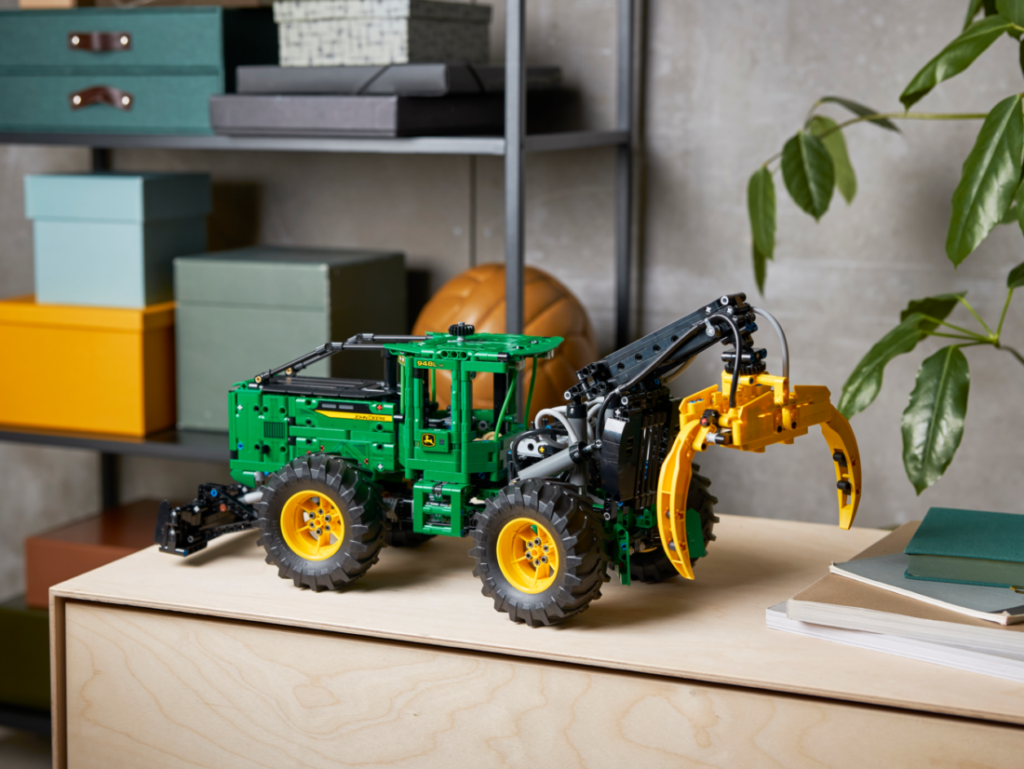 In the Technic series you will find 2 new technical builds. First is for John Deere fans – Kids aged 11+ can build and explore a replica version of the manufacturer's mighty machine with this LEGO® Technic™ John Deere 948L-II Skidder (42157) model toy set. Explore what this machine can do using the pneumatic features to operate the claw which has 3 different actions. Second, is for kids aged 9+ to build their own race car model Bugatti Bolide Agile Blue (42162) toy set. This challenging project includes a working W16 engine, steering and scissor doors. The car's stunning looks steal the show, with a blue color scheme and authentic sticker details.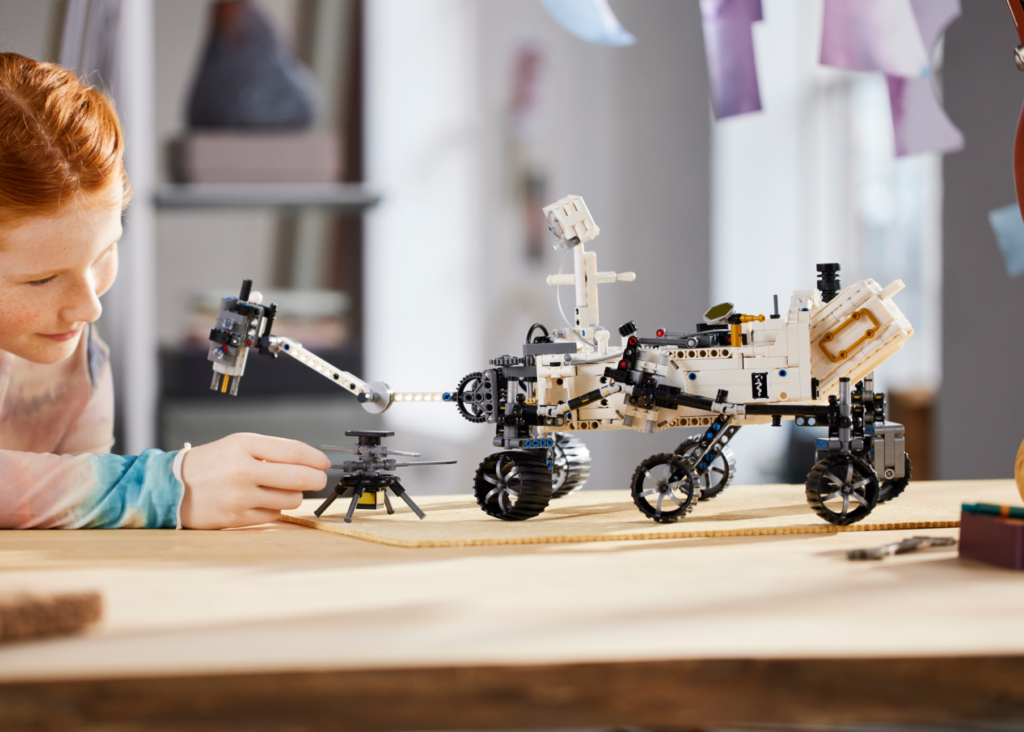 Also Lego will be launching a LEGO® Technic™ toy version of NASA's Mars Perseverance Rover (42158). This building project is perfect for kids with a passion for science and technology and comes with an augmented reality app experience that lets them learn more about the environment on Mars and the rover's mission.
---
So these are the New Releases by LEGO per 1st JUNE 2023. Are there any sets you would like to get your hands on? Please share with us in the comments below! You can also follow us more Brick stories on Instagram @BettyLovesBricks .