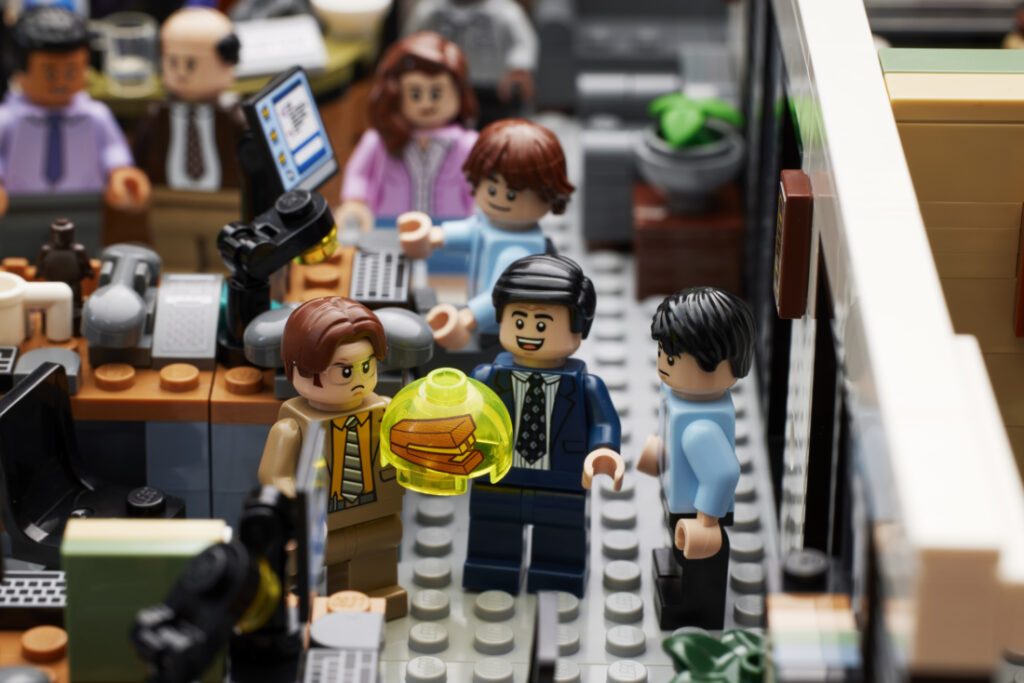 Are you a fan of The Office (US) series? With Michael Scott as the "World's Best Boss" and a bunch of lovely characters to melt your hearts. Let me take you an a review of the LEGO The Office set (21336) which is one for the true fans of the show. Plus I included a timelapse (speedbuilding) video to take you on a trip down memory lane.
Having a mundane job doesn't mean you work life is actually boring. That has been proven by the sitcom The Office that aired for 9 seasons on NBC. The American spin-off was a huge succes and follows the employees of Dunder Mifflin paper company in Scranton (NY) on their day to day lives in documentary style. The show is funny, relatable, adorable, epic and comforting. Till this date the show still is a huge succes (you can now also (re)watch it on Prime) and beloved by many and it is no wonder LEGO released a LEGO The Office set so that we can all build a brick section of the company and its beloved employees.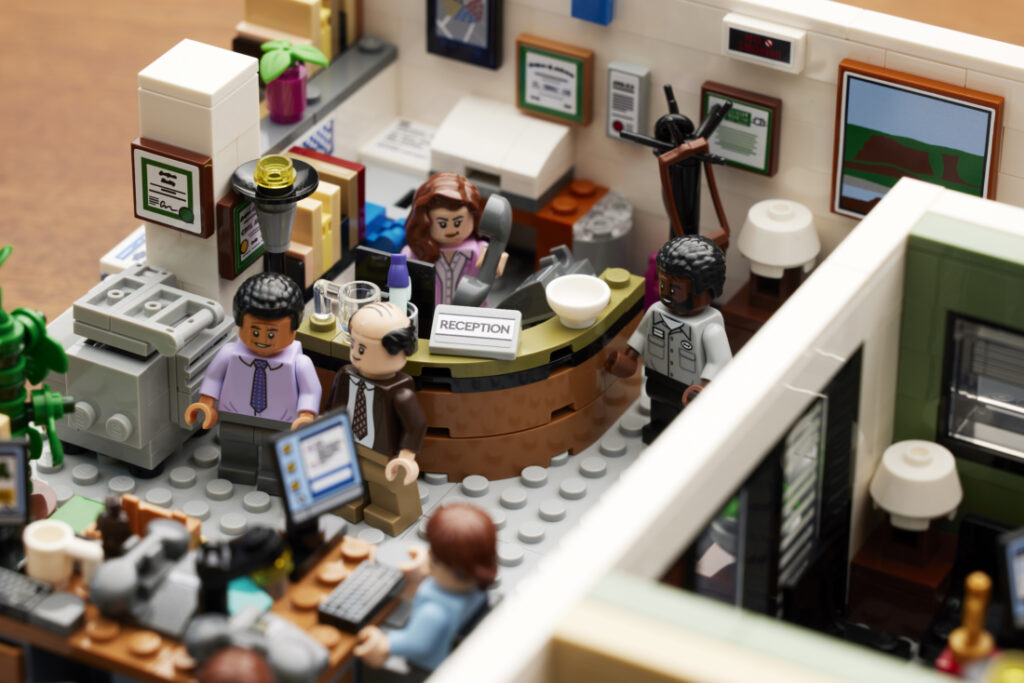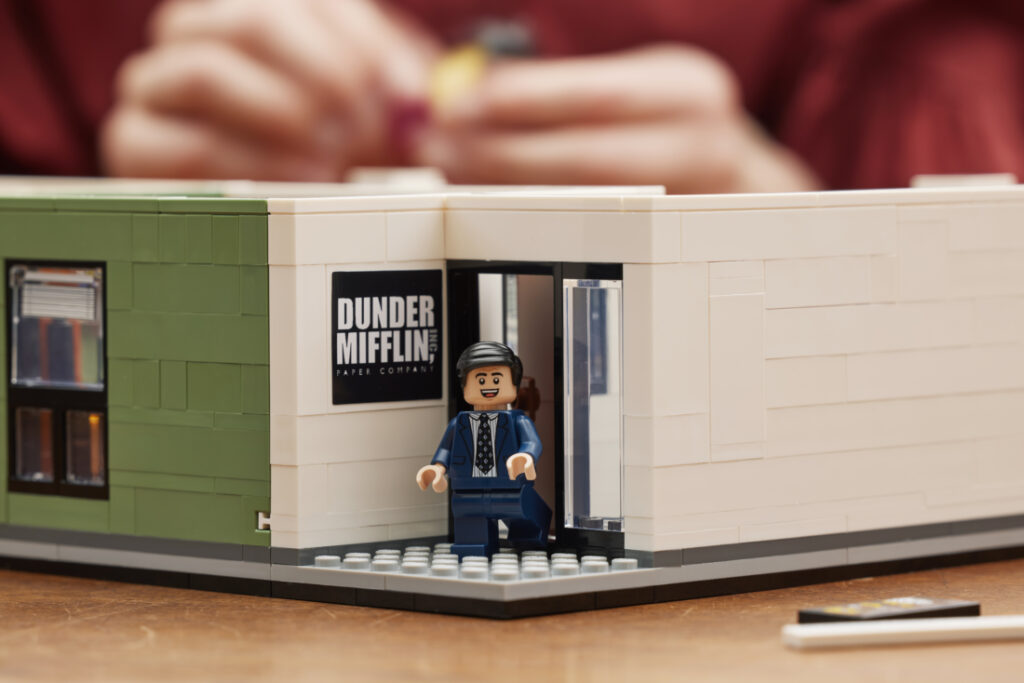 About this LEGO Ideas The Office Set
This LEGO Ideas set of The Office was initially designed by Jaijai Lewis, a marketing professional from New York City, who has worked on various versions of the model since 2014. Before this set, he submitted two other iterations, with both reaching the 10,000 LEGO Ideas supporters required to be considered for production. This last model is mainly based on the first seven seasons with Michael Scott as the "World's Best Boss" before the character left Dunder Mifflin.
"For me, it's a show I go to for comfort. It's hilarious, relatable and heartwarming. I've heard from thousands of supporters over the years that during moments of hardship, they will watch it to lift their spirits. Overall, I worked on this project for nearly seven years. "

Jaijaj Lewis – LEGO IDEAS submission designer
---
Timelapse: Building the Office LEGO set
---
Information LEGO Ideas The Office set #21336
This iconic LEGO set features an authentic layout of the Dunder Mifflin office in Scranton. You get to build the reception area, Michael's office – which slides out for display on its own, Jim and Dwight's desk island, Phyllis and Stanley's desk island and the conference room. There are also lots of accessory elements in this set referencing fan-favorite moments, including the stapler in gelatin, a Golden Ticket, the Dundie trophy and 'World's Best Boss' mug.
Additional accessory elements inspired by classic scenes are for example Jim's teapot, plus letter and engagement ring for Pam. But also Michael's screenplay, "Threat Level Midnight;" not to mention Dwight's hidden weapons throughout the office. Lets not forget Kevin's pot of chili and more.
The Office set includes 15 LEGO minifigures: Michael Scott, Dwight Schrute, Jim Halpert, Pam Beesly, Creed Bratton, Toby Flenderson, Ryan Howard, Stanley Hudson, Kelly Kapoor, Kevin Malone, Angela Martin, Oscar Martinez, Meredith Palmer, Darryl Philbin and Phyllis Lapin Vance, plus a LEGO figure of Angela's cat, Garbage.
12 of the minifigures have 2 facial expressions to display different emotions by just turning the heads around.
Michael's Office can slide out for display on its own. (Hello gift idea for your boss!)
Review:
Let me tell you that I absolutely love this set, even just for display purposes. Because every time I look at it, so many good memories from the show come back to mind. "I love it! I Love it! I Love It!". And that is one of the reasons why I really love LEGO sets based on movies and TV Series. Also the pricing is fair and moderate, so for true fans this is a great set to purchase! The only dislike I have is the fact that is an open set and I need to dust it more frequently. But I found another solution for that (Read about it here).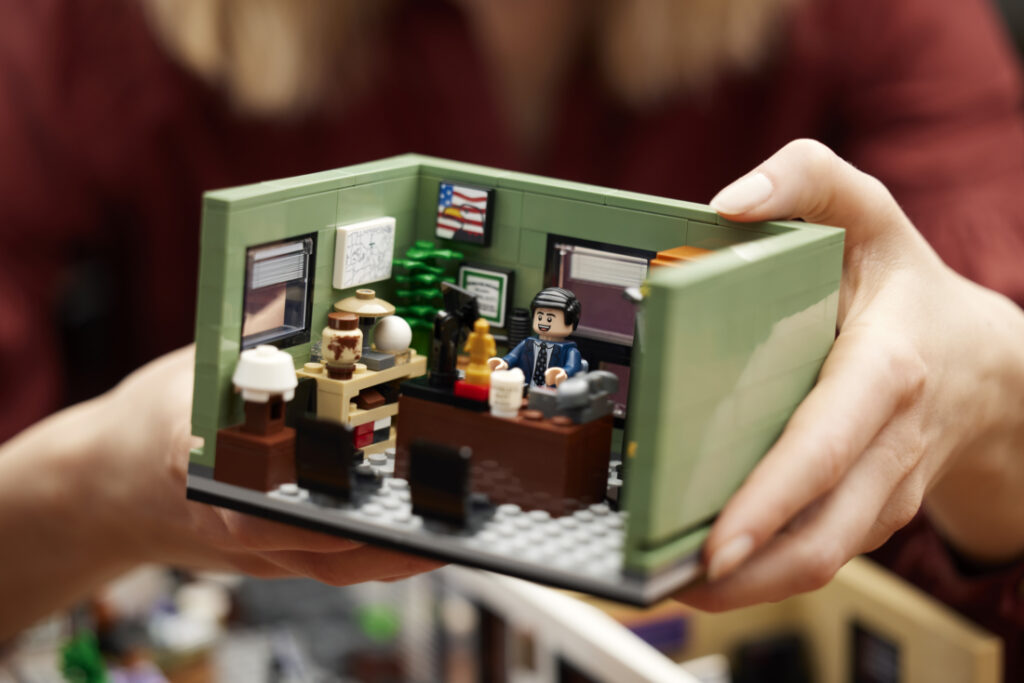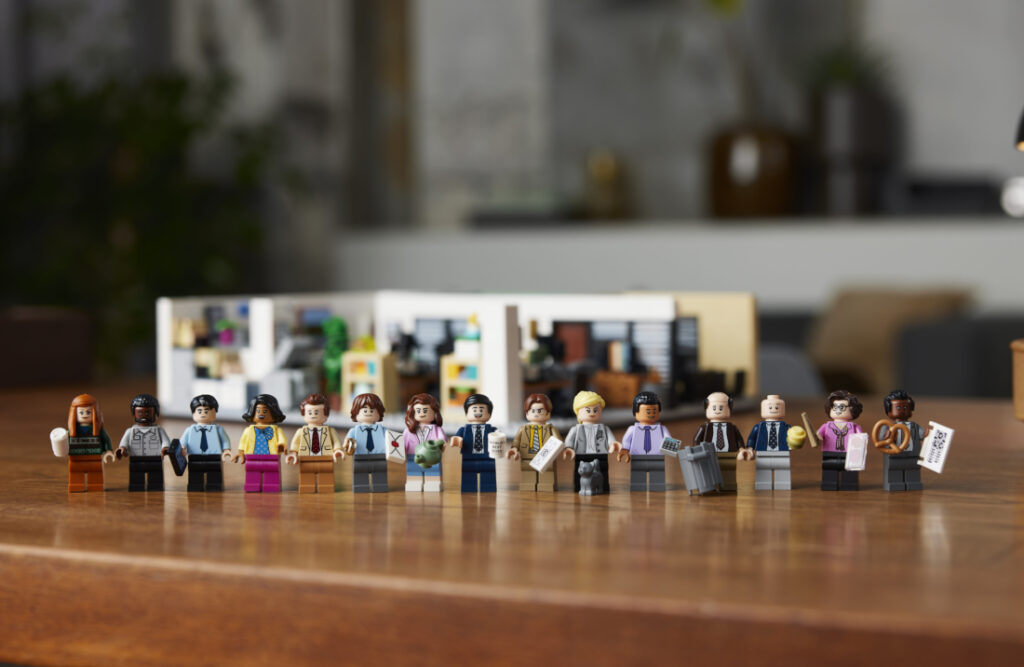 ---
21336 LEGO Ideas THE OFFICE set details
Set Name: The Office
Set number: 21336
Theme: Ideas
Pieces: 1,164
Age: 18+
Minifigures: 15
Dimensions: H: 3″ (7 cm), W: 12″ (30 cm), D: 10″ (25 cm)
Release Date: 1st October 2022
SALE NOTIFICATION!
Are you from the Netherlands and considering purchasing this set? Then please use the affiliate link below. We will receive a small commission over each purchase and you will be supporting us in maintaining this website. Thank you.
---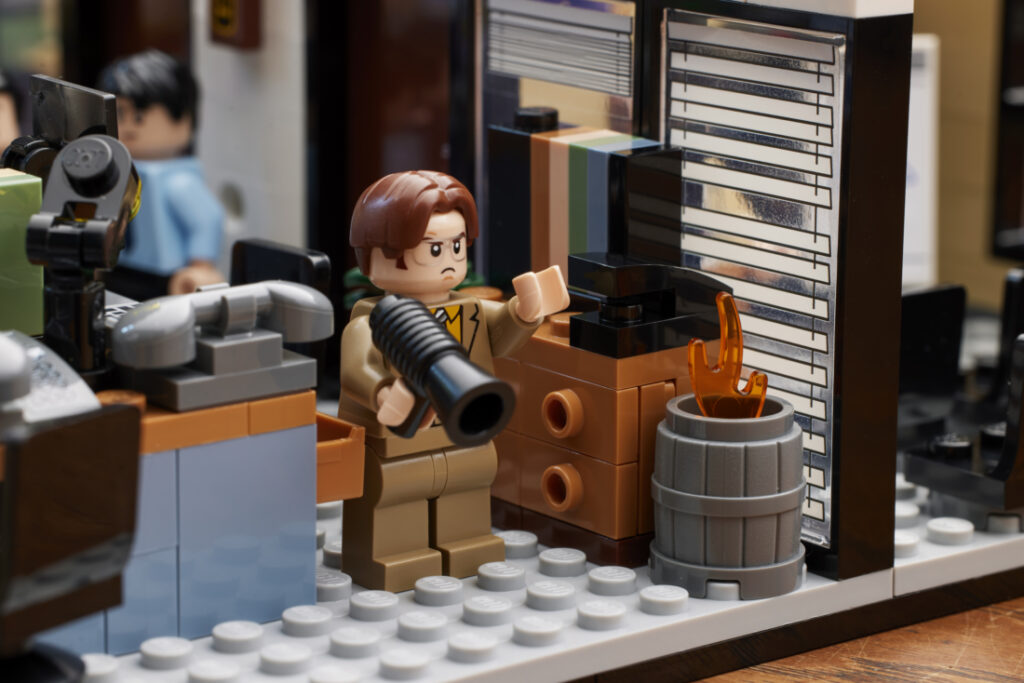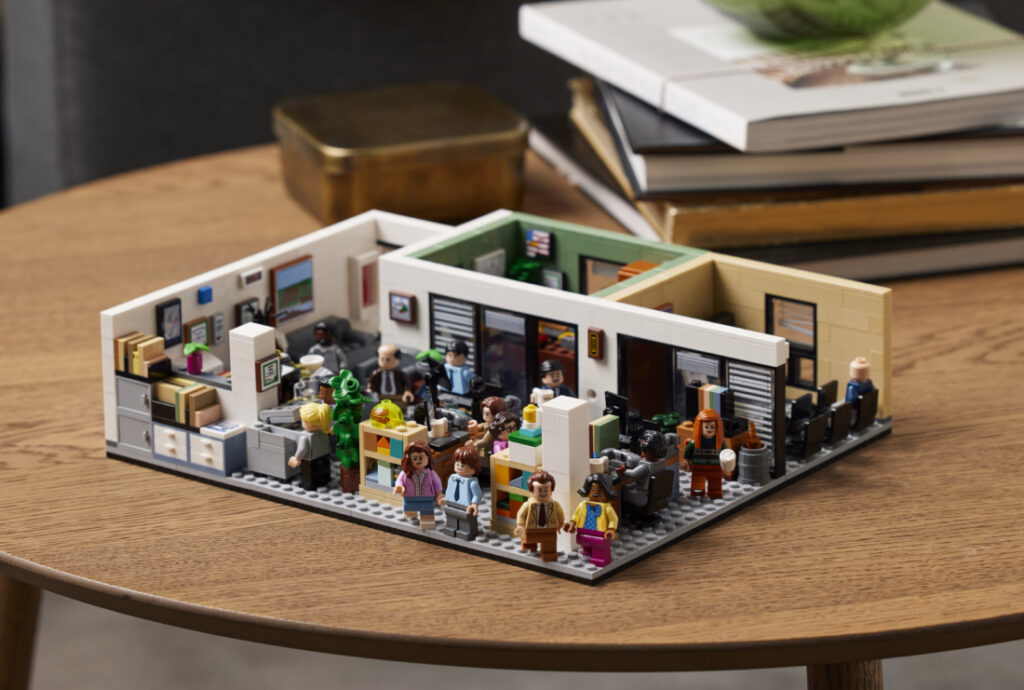 ---
Is this LEGO Ideas THE OFFICE set one you would like to get your hands on? Please share with us in the comments below! You can also follow us for more Brick stories on Instagram and TikTok @BettyLovesBricks.
---