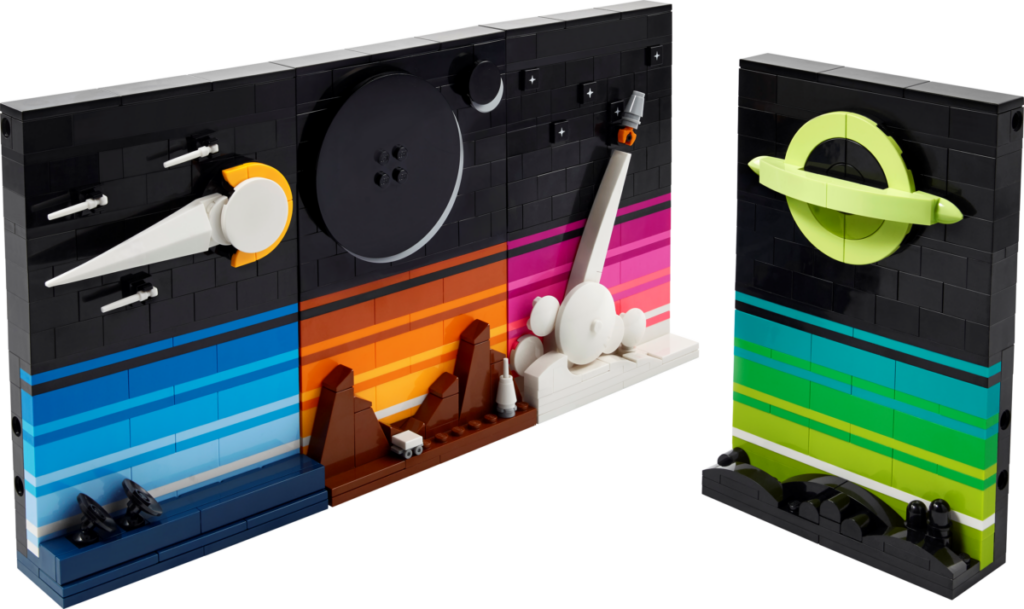 Are you also a lover for space, astronomy and art? LEGO will soon be releasing a wonderful Fan Idea set which i would like to show you. Lets have a closer look and I'll share some details about this LEGO IDEAS: Tales of the Space Age set #21340.
I have my father to thank for raising me with a love for space travel and other planets. We watched a lot of Sci-Fi movies growing up. Even my son has a bedroom with glow in the light stars, planets and spaceships flying around. So you can imagine that the LEGO IDEAS Tales of the Space Age #21340 caught our eye. It will be released on 8th May 2023, but the VIP's will be able to order it a few days earlier. What do you think of this new set? Share with us in the comments below.
About LEGO IDEAS
This set was part of the LEGO Ideas 'Out of This World' Challenge. LEGO IDEAS is a separate platform where Lego fans can enter competitions, create and submit their own fan sets, with a chance to actually see them hit the shelves if enough fans vote for it. This LEGO IDEAS: Tales of the Space Age was a submission from fan designer Jan Woźnica. With no more than 688 pieces you can put together a lovely display or gift for lovers of space and astronomy
"Outer space is awesome! I love exploring new worlds imagined by great creators."

Fan designer Jan Woźnica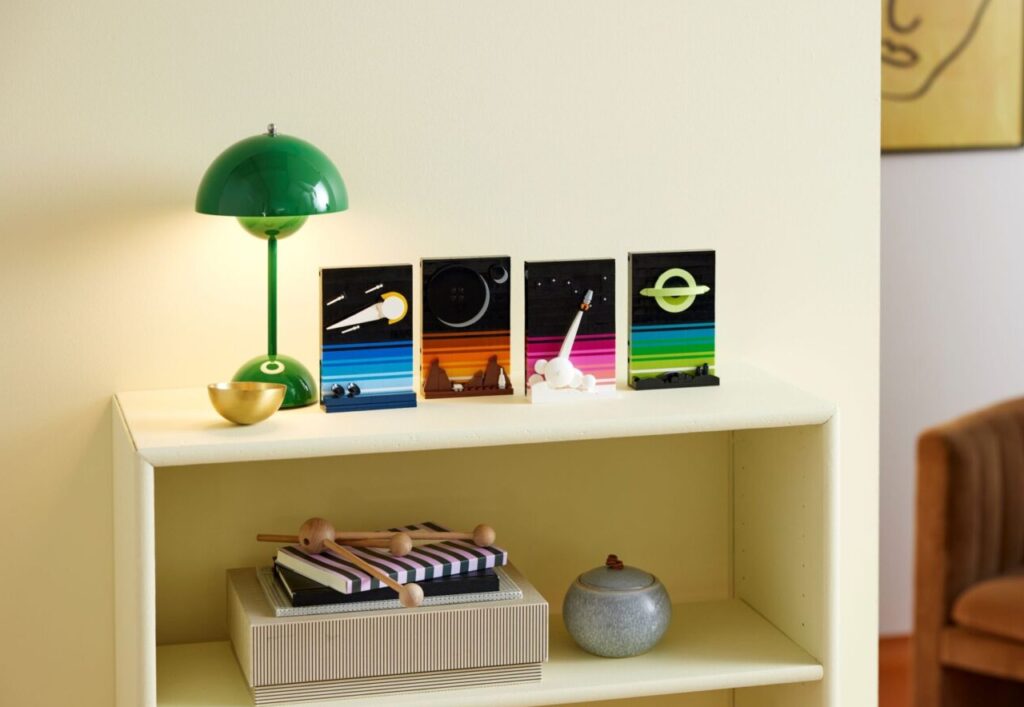 ---
Information LEGO IDEAS: Tales Of The Space Age #21340
This set has 4 connectible, space-themed 3D postcards inspired by 1980s sci-fi myths, movies, books and posters.
Create some very cool minimalist LEGO brick representations. For example an observatory for viewing comets and shooting stars and a moon base and lunar eclipse. But also a shuttle blasting through space, and a black hole. This is a great set for lovers of space, astronomy and art.
You can create different constellations – The pink/purple postcard features star elements that can be arranged to match the Ursa Minor, Ursa Major, Cepheus or Cassiopeia constellations.
You can either display the 3D Postcards (randomly) connected together or individually.
Display them on a flat surface such as a side table, wall bracket, desk or mount them on the wall using the hangers on the back of each postcard.
Great gift idea for adults – this set is considered for 18+ age, so treat yourself with this 688-piece LEGO® Ideas build-and-display model. But you can also gift it for birthday, holiday or surprise gift for lovers of space, astronomy and art.
Build solo or together – as there are separate building instruction booklets for each 3D postcard, you can do the building as part of a group activity.
The LEGO® fans' choice – This collectible model for adults is one of LEGO Ideas sets, each created by a fan designer, voted for by LEGO fans and put to production.
---
You might also find this interesting:
---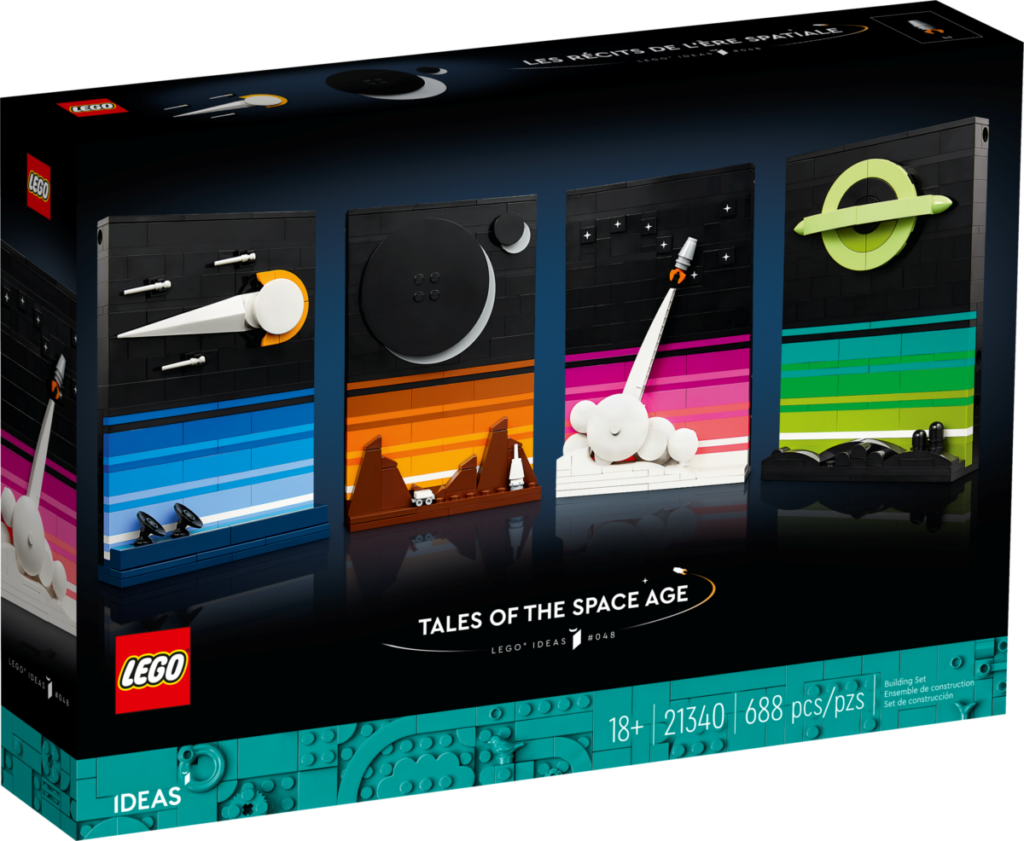 ---
LEGO IDEAS #21340 Tales of the Space Age set details
Set Name: Tales of the Space Age
Set number: 21340
Theme: LEGO Ideas
Pieces: 688
Age: 18+
Minifigures: n/a
Dimensions: H: 5.5″ (14 cm), B: 3.5″ (9 cm), D: 1″ (3 cm)
Release Date: VIP: 5th May 2023 / Regular: 8th May 2023
---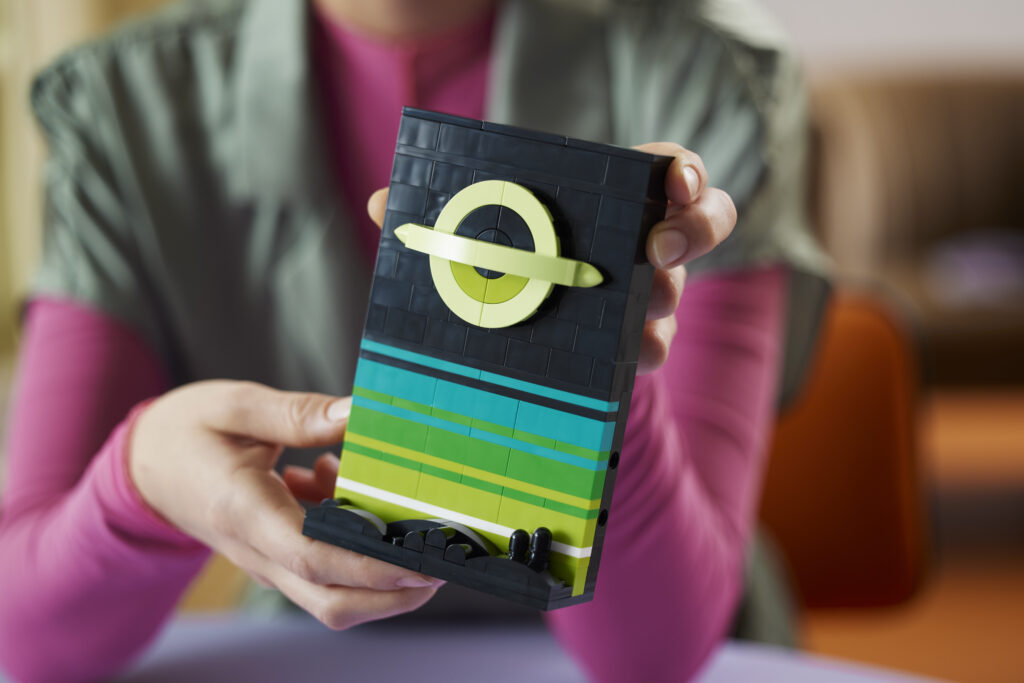 REVIEW: LEGO IDEAS Tales Of The Space Age #21340
I personally think this is a great set for spacelovers. The pricing is a real positive point here and i will probably line up to purchase. Even if just to hang in my sons space themed room. The only negative thing is that i wished they would have add some glow-in-the-dark features. Such as the comet or Saturn. I think that would make this LEGO IDEAS Tales of the space age #21340 even more perfect!
---
But what do you think? Are you also a space fan or would be buying this set?Please share with us in the comments below! You can also follow us more Brick stories on Instagram @BettyLovesBricks .
---