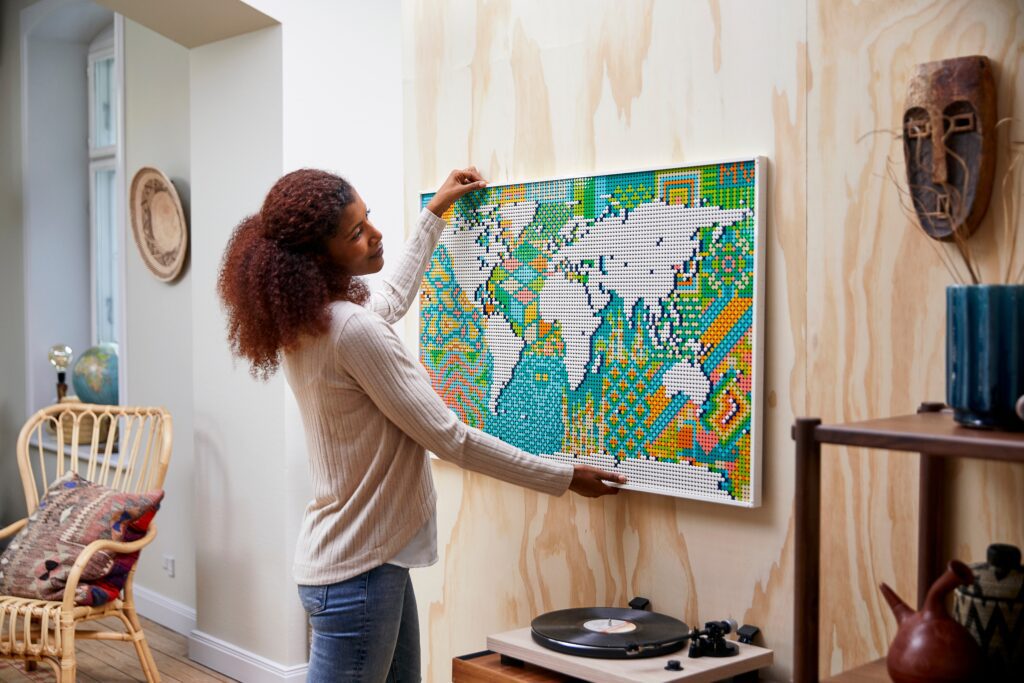 What is the number 1 biggest LEGO set made? I've made a list of the TOP 10 biggest LEGO Sets of all times. These XXL sets are looking for men and women who are prepared to roll up those sleeves and get working on thousands and thousands of bricks to build something special.
There is a new kid in town
Beginning 2023 LEGO released a very big the Lord Of The Rings Rivendell #10316 set which made its entry in the Top 10 Biggest LEGO sets list ever made. And only 5 months later the list had to be revised due to the extra large new LEGO Ninjago City Markets set coming out. Bumping off both the Taj Mahal and Real Madrid Santiago Bernabeu Stadium off the list (read more about these in the bonus section below).
But don't be sad, we are still left with quite a resume on the Top 10 Biggest LEGO sets of all time. Fun Fact: 8 out of the Top 10 were released in the last 3 years only, so LEGO is doing an amazing job bringing out fantastic sets like these! Are you interested on finding out what are the biggest lego sets ever made? Here is the list updated per June 2023:
---
TOP 10 BIGGEST LEGO SETS (by piece count)
Being one of the biggest LEGO sets by piece count doesn't necessarily mean that these sets are also the tallest. Have a look here at the list with Top 10 Tallest LEGO sets by height.
---
---
1) LEGO World Map #31203 – 11,695 pieces (2021)
What is the number 1 biggest LEGO set? With more than 11 thousand pieces the LEGO World Map is by far the larges LEGO Set ever made! It is not just a map of the world, but a beautiful piece of art to put on your wall. Using small coloured pins you can update the map and keep track of your 'Wanderlust' travels or maybe even create your own 'Bucketlist' with countries to visit.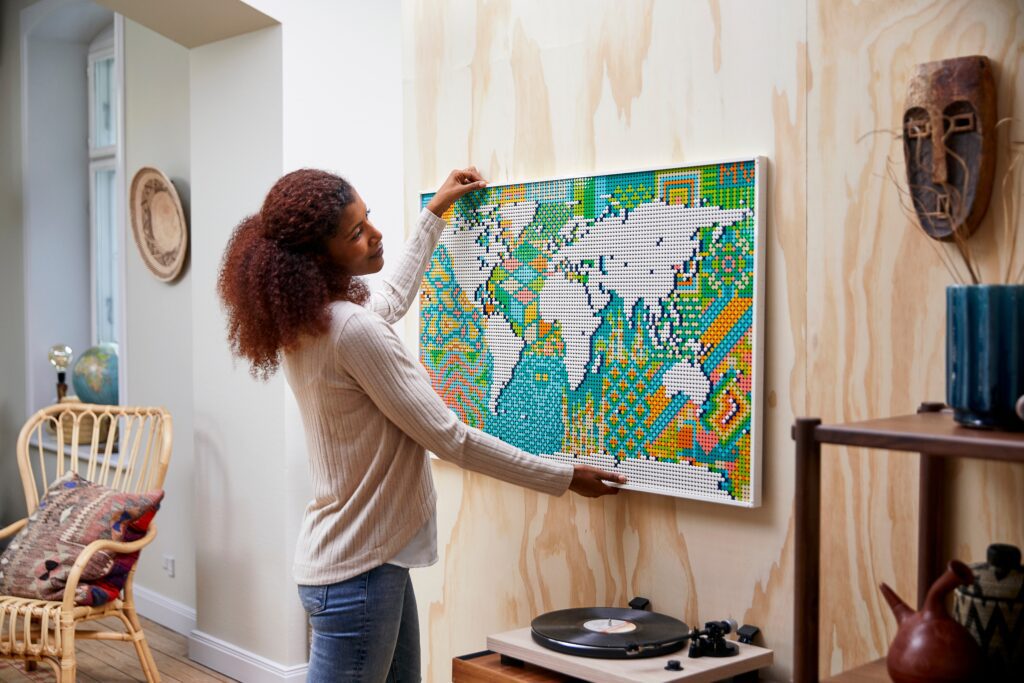 ---
2) LEGO Eiffel Tower #10307 – 10,001 pieces (2022)
This Eiffel Tower set is just truely amazing! It is the tallest LEGO set ever made and contains just a little over 10 thousand pieces! It is such a detailed and mind blowing set. Just have a look at the refined elevators, the broadcast tower, the trees at the bottom, and even the French flag on top. So 'incroyable' but definitely one of my personal favorites!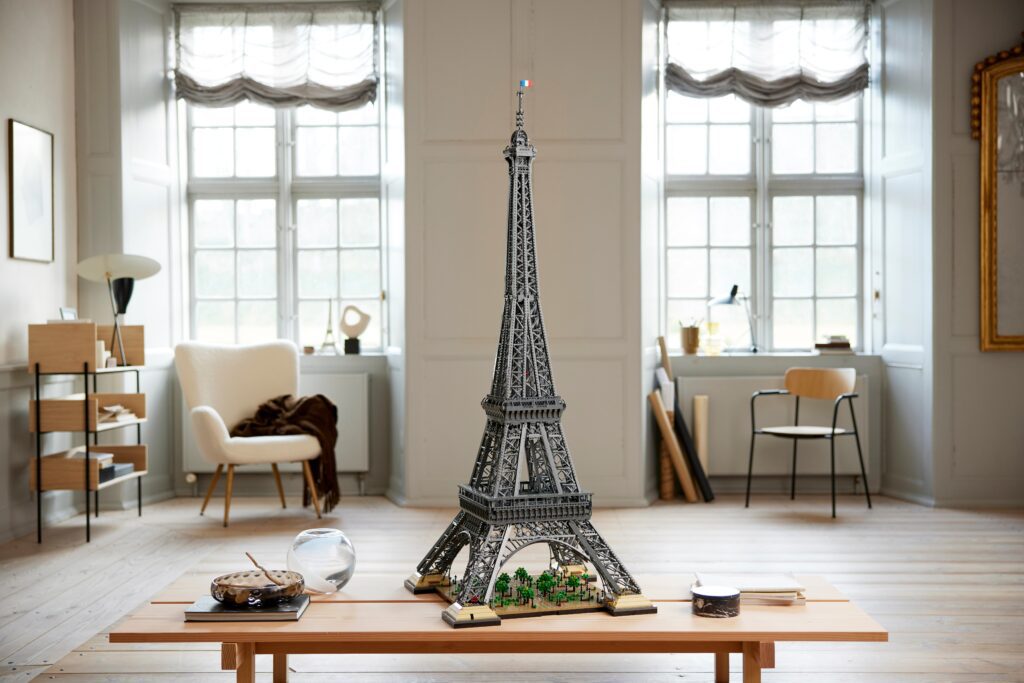 ---
3) LEGO Titanic #10294 – 9,090 pieces (2021)
The story of the Titanic is one known around the globe and otherwise seen in the 90's movie by James Cameron. This 1.35 metre boat made entirely from bricks is a 1:200 scale model of the historic ship. It contains more than 9 thousand pieces and it is so popular that is goes out of stock from time to time. But no worries, they will restock again.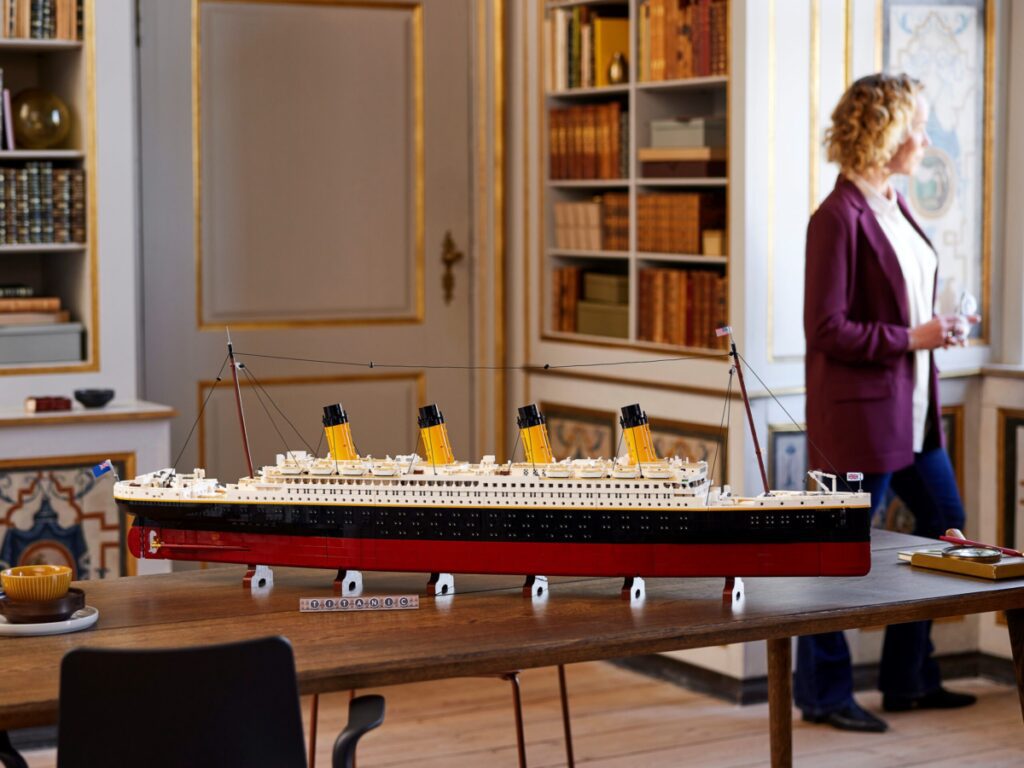 ---
4) LEGO Colosseum #10276 – 9,036 PIECES (2020)
The colossal landmark in Rome was built over 2,000 years ago and it is stil beloved by many who live and visit the city. The Colosseum building is complex and contains layers, just as the original structure does. But with more than 9 thousand pieces you are in for an amazing build and eyecatcher for your home.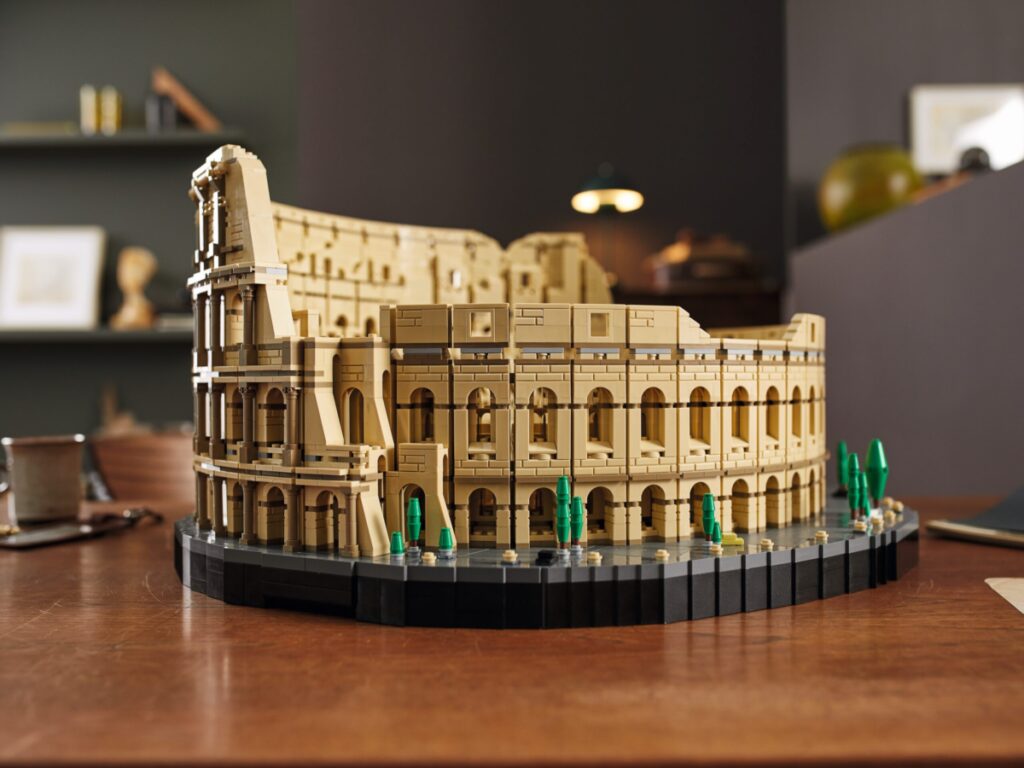 ---
5) UCS LEGO Millennium Falcon #75192 – 7,541 pieces (2017)
The Millennium Falcon™ is one of the 'old ones' on this list for Top 10 Biggest Lego Sets. But as our love for Star Wars has and will always be there, it is no wonder that this 6 years old set is still very popular amongst Star Wars fans. This large piece with its 7.5 thousand pieces is in the Top 10 Biggest Lego sets. With it you'll get the original crew figurines: Han Solo, Chewbacca, Leia and C3PO, but also Rey and Finn from later movies. If you think the price is too steep for your wallet, you can also go for a smaller version if you like. May the Force be with her.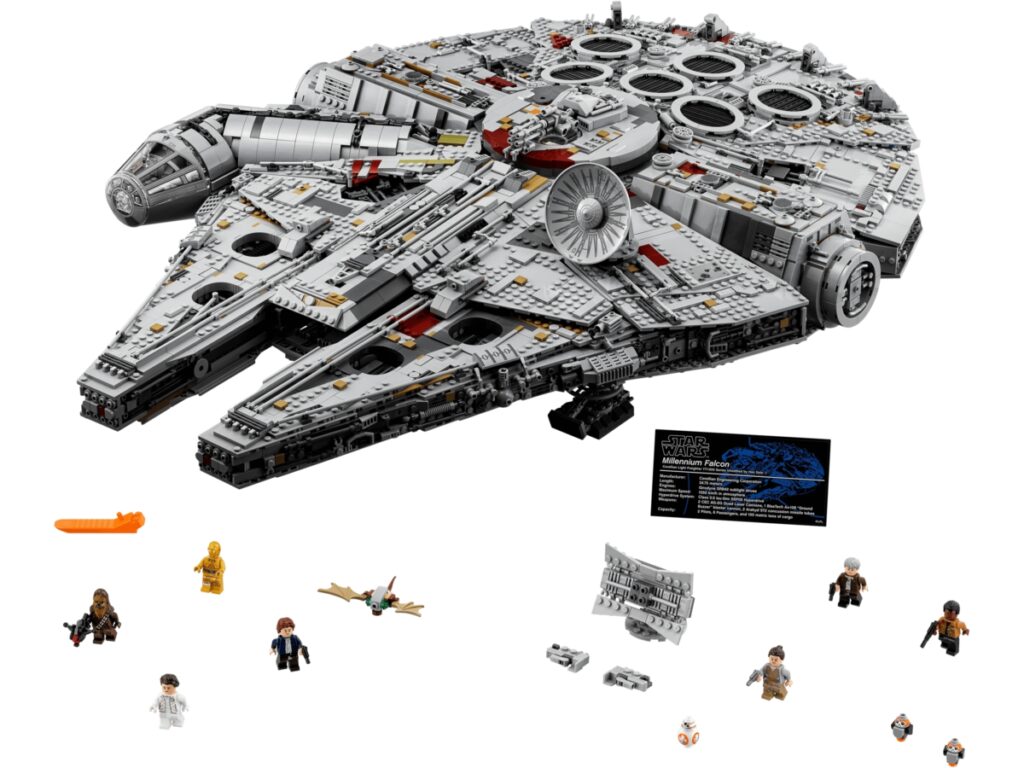 ---
6) UCS LEGO AT-AT #75313 – 6,785 pieces (2021)
As I kid I was completely amazed to see this 'walking tank' in the 2nd Star Wars (Episode V) movie. It made such an impression on me, that the UCS LEGO Star Wars AT-AT™ set has been on my wishlist ever since its release in 2021. This model is amongst the finest and Biggest LEGO sets out there with more over 6 thousand brick, 9 mini figures including Luke Skywalker and Stormtroopers. But there is also a smaller version available for a lower price if you like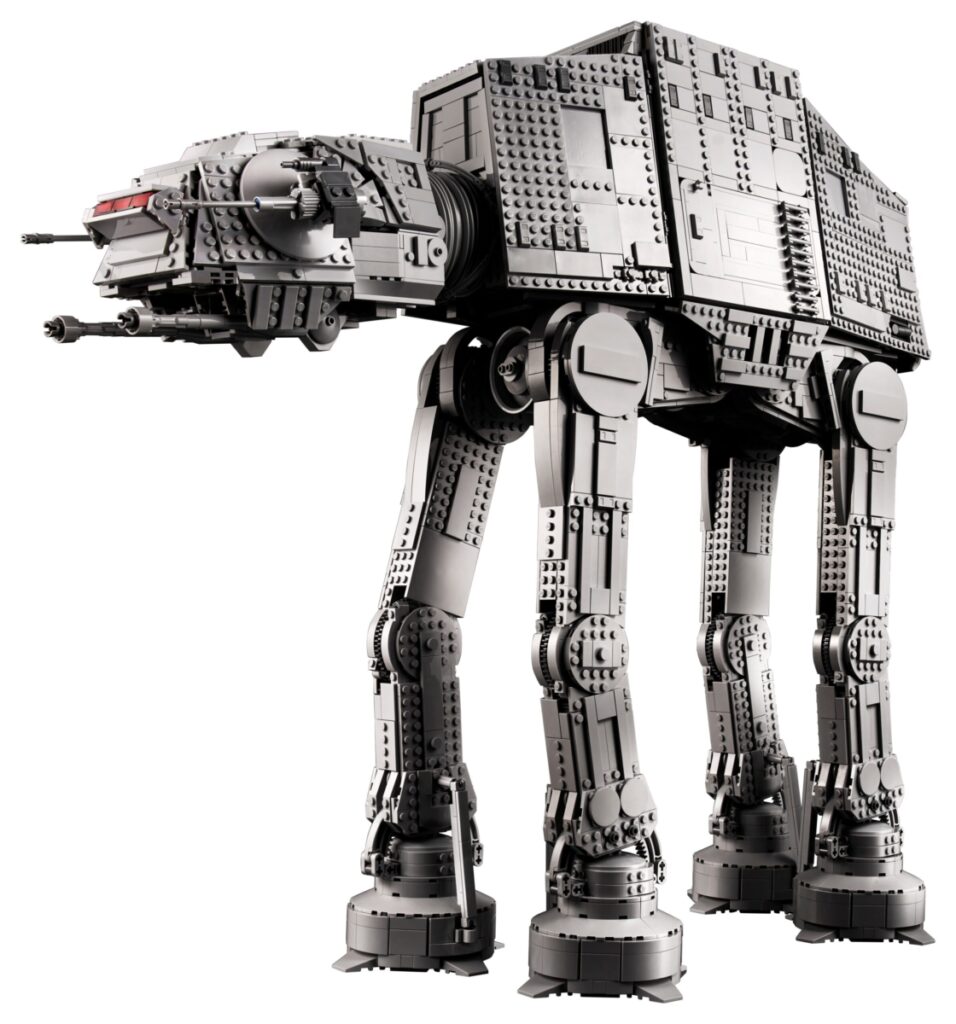 ---
7) UCS LEGO The Razor Crest #75331 – 6,187 pieces (2022)
And yet there is a 3rd Star Wars set on this list! One that was only released last year, due to the succes of The Mandalorian TV series. So you will be getting both The Mandolorian and 'The Child" with the set, plus a lovely moreover 6 thousand pieces of bricks. Mind you that judging by the dimensions it is almost as big and impressive as earlier mentioned Star Wars' Millennium Falcon™.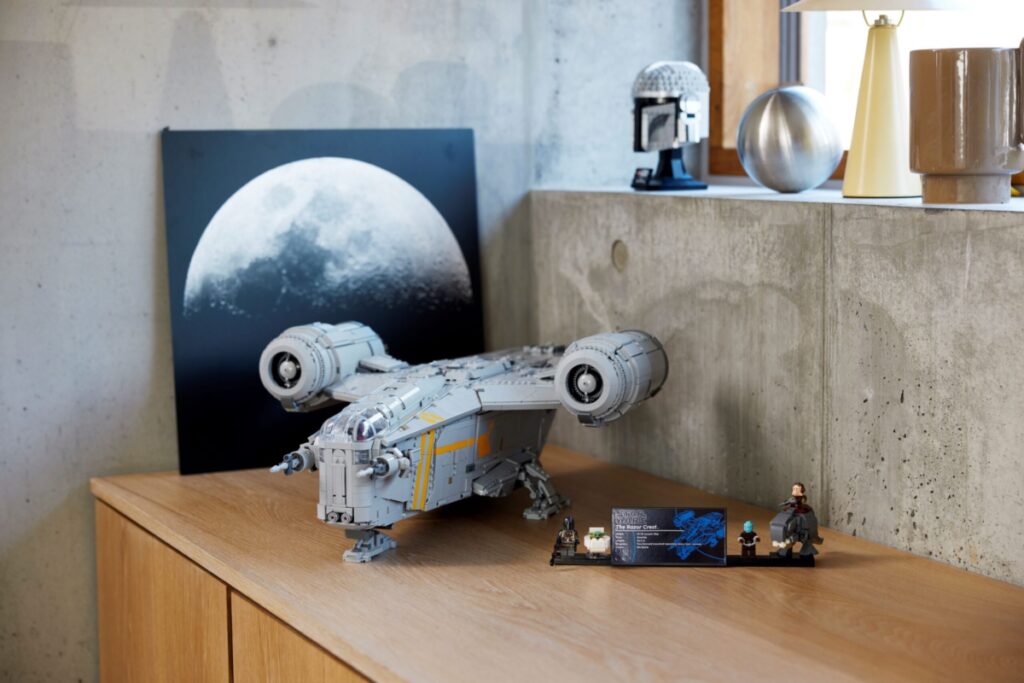 ---
8) LEGO The Lord Of The Rings: Rivendell #10316 – 6,167 pieces (2023)
This set has been inspired by the fantasy city for elves named Rivendell – also known as Imladris – from the Lord of The Rings books and movies. It takes more than 6 thousand bricks to bring the fantasy to life and you'll get 15 (!) minifigures so that you can re-create the 'Council of Elrond' and play out your favorite parts with these beloved elves, humans, dwarves and hobbits. Also I made a video with full review of the LEGO Rivendell set. You can watch it here.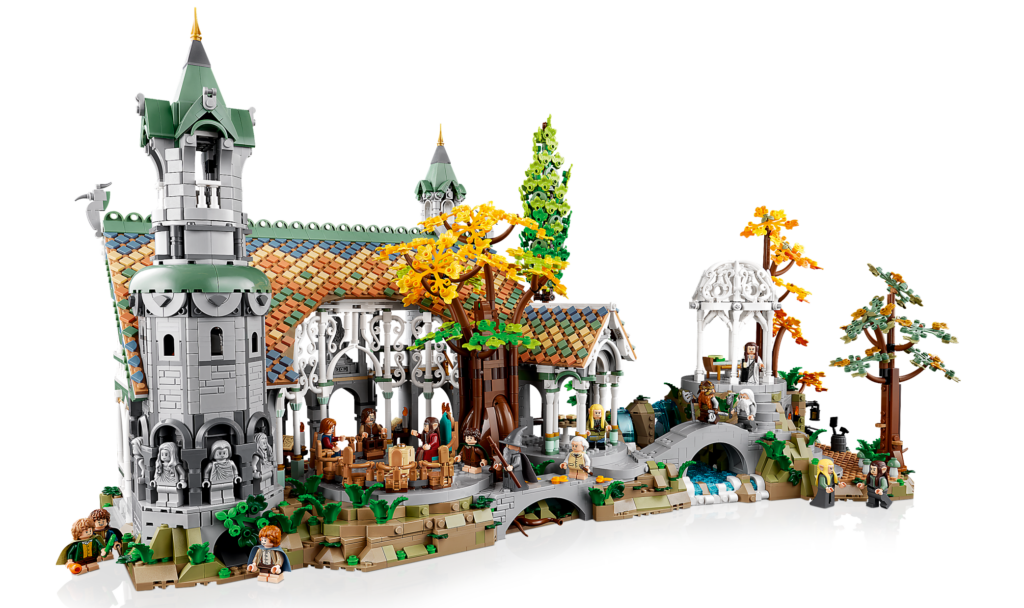 ---
9) LEGO Ninjago City Markets #71799 – 6,163 pieces (2023)
Ninjago is the place where the ninjas live and play, so make an addition to your Ninjago city by adding the City Markets (71799) building set. It is the biggest ever Ninjago model featuring 4 floors of shops, restaurants, offices and apartments, as well as a cable car, elevator, boat, bridge and even a flushable toilet. The set comes with 21 minifigures, including many never-before-seen fan favorites, so kids can role-play action from the NINJAGO Dragons Rising TV series. Read more about the 14 new released LEGO Ninjago sets for the new series in this blogpost.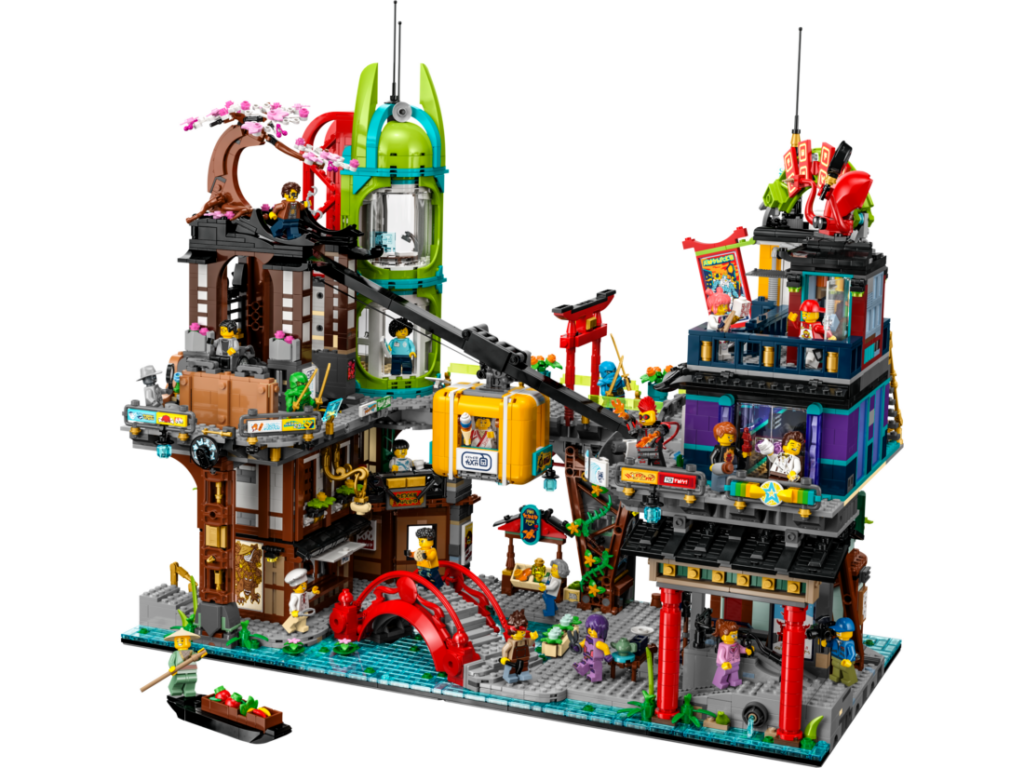 ---
10) LEGO Harry Potter Hogwarts Castle #70143 – 6,020 pieces (2018)
I don't think i need to tell you who Harry Potter is or why everyone wants to go to Hogwarts. This lego set is also of my favorites on this Top 10 biggest Lego sets with just a little over 6 thousand bricks and a lot of mini (and micro) figures to play with. And it is impressive due to all the authentic details in separate rooms, movings stairs, courtyard, boat house and more. It also comes with the stomping willow and Hagrids cottage to make a full Hogwarts playground for the fans.
ps. we have several smaller Hogwarts lego sets which i will review here separately.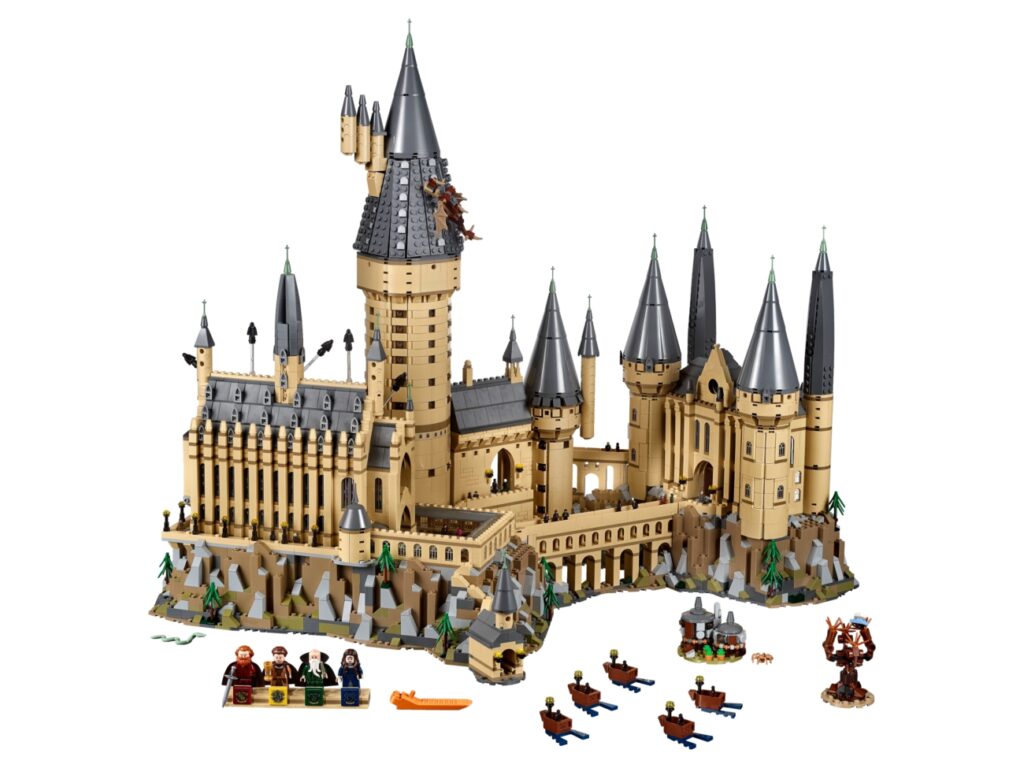 ---
---
BONUS list: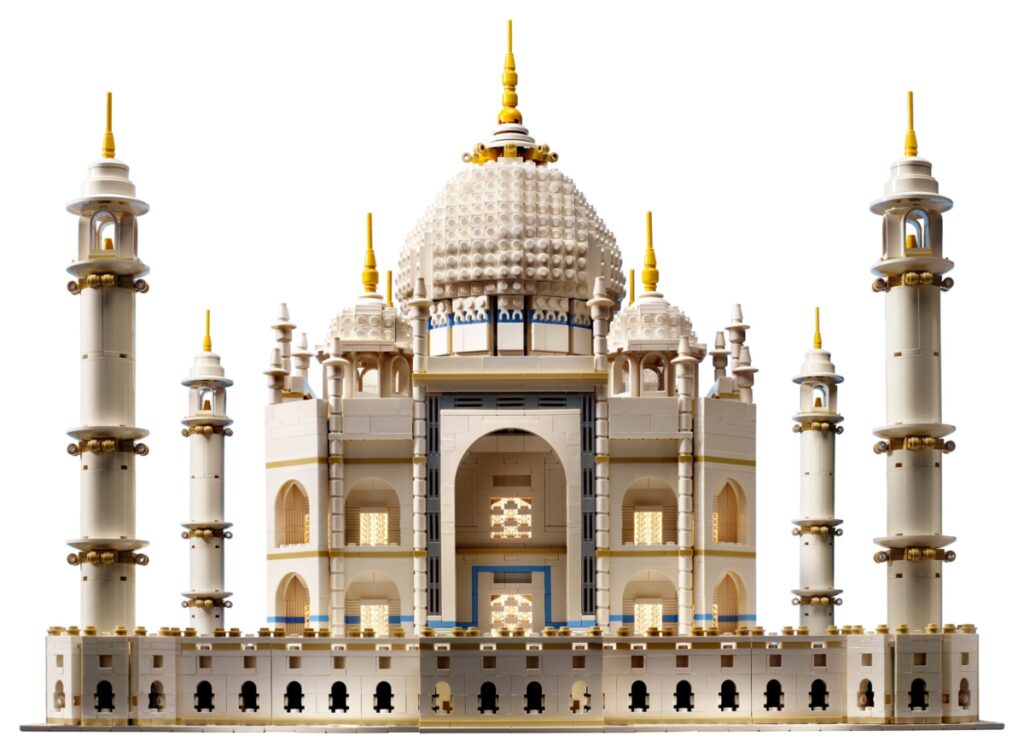 ---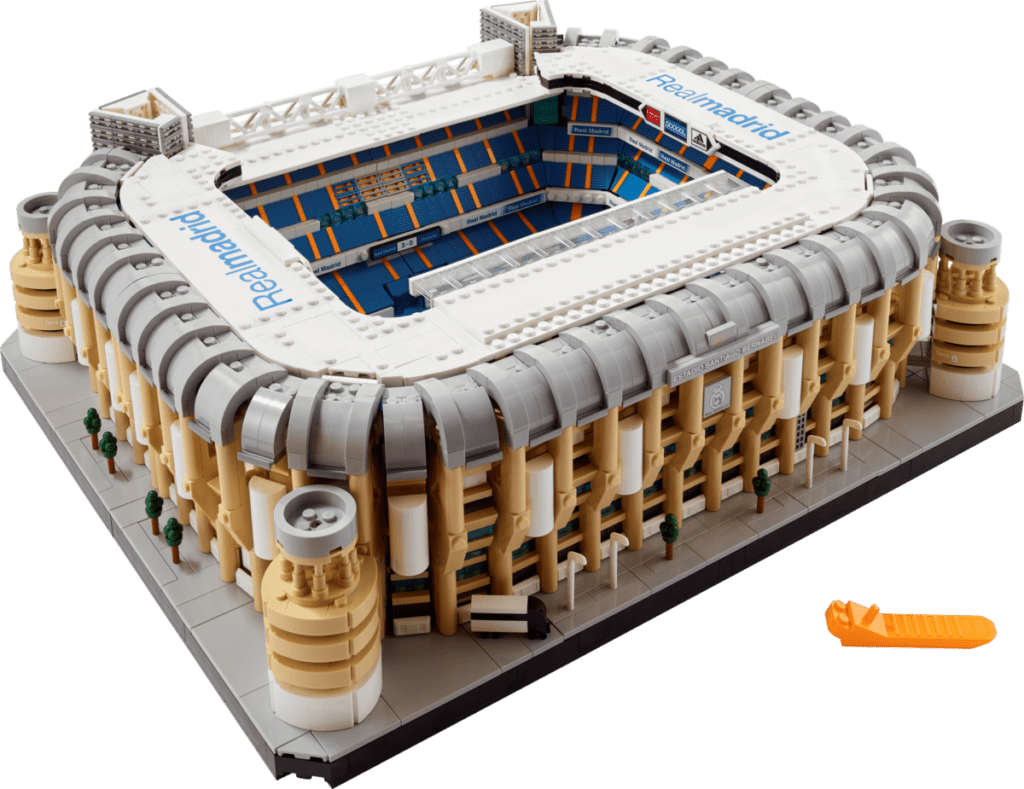 ---
So this is the Top 10 Biggest Lego sets of all time! And I will continue to update this list when LEGO decides to release new extra large sets. I am curious to see what they have in store for us next as the past few years they really have been stepping up their game with building larger than life sets for us.
---
Do you have a favorite amongst this Top 10 Biggest LEGO sets of all time? Is there maybe a specific one you would like to get your hands on? Please share with us in the comments below! You can also follow us for more Brick stories on Instagram and TikTok @BettyLovesBricks .
---