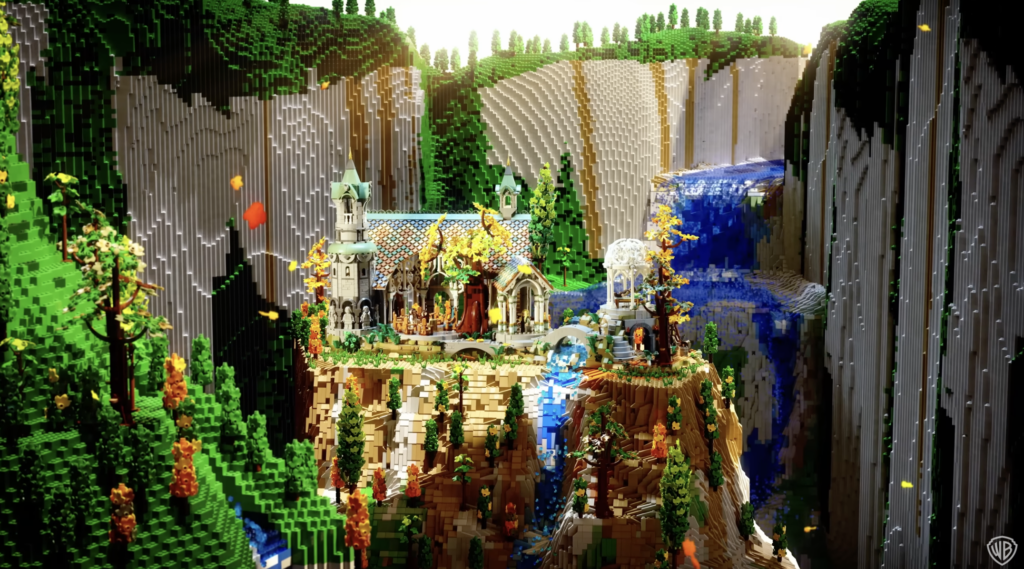 Fans of the Lord Of The Rings movies can undoubtedly confirm that Rivendell is a magical place. No wonder that the LEGO LOTR Rivendel set #10316 is such a huge succes and beloved by many fans all over the world. This week Warner Bros. has released a short LEGO film (stop motion animation) with this LEGO set and you can watch it below.
About the LEGO short film Rivendell
We see Frodo Baggins awaken in Rivendell, the magical home of the elves, and joyously reunite with his Hobbit friends Sam, Merry &Pippin. Next to that Frodo and his uncle Bilbo have a tense moment and we see Arwen choosing a mortal life to stay in Middle-earth with Aragorn. It is such a cute little movie and dedication to the wonderous movies made by Peter Jackson. Below you can watch the LEGO Short Movie: LOTR – Welcome to Rivendell. Enjoy!
The Lord of the Rings – Welcome to Rivendell (LEGO Short Movie):
---
LEGO #10316 The Lord of the Rings RIVENDELL set details
Set Name: The Lord of the Rings – Rivendell
Set number: 10316
Theme: LEGO Icons
Pieces: 6,167
Age: 18+
Minifigures: 15
Dimensions: H: 16″ (39cm)B: 29″ (72cm)D: 20″ (50cm)
Retail Price: US$ 499.99 / NL€ 499.99 / GB£ 429.99
Release Date: 5th March 2023 (VIP early access) / 8th March 2023 (general release)
For my unboxing video, please go to this post.
For my full on review about this set, please go to this post.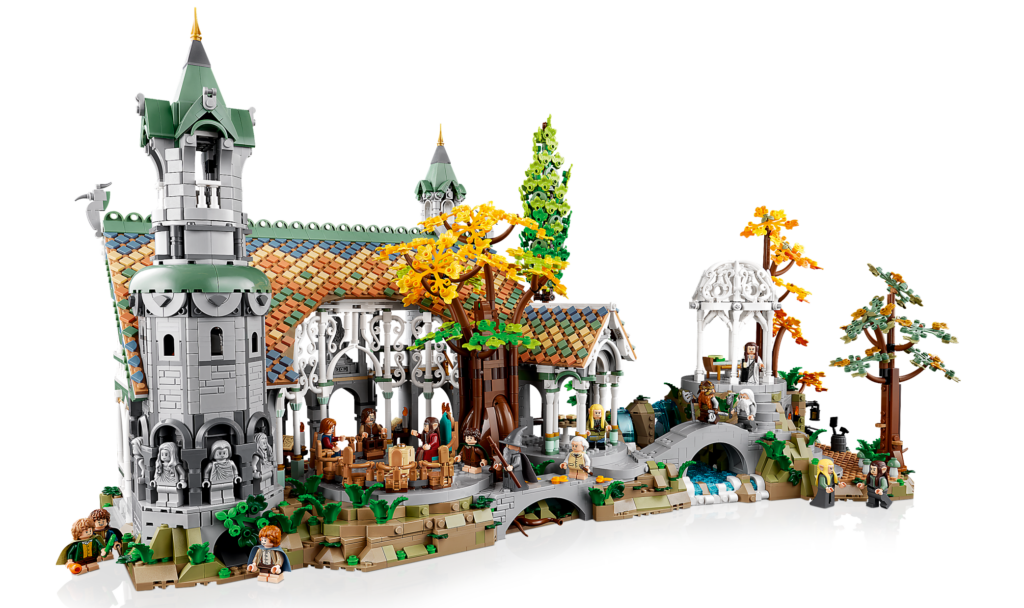 ---