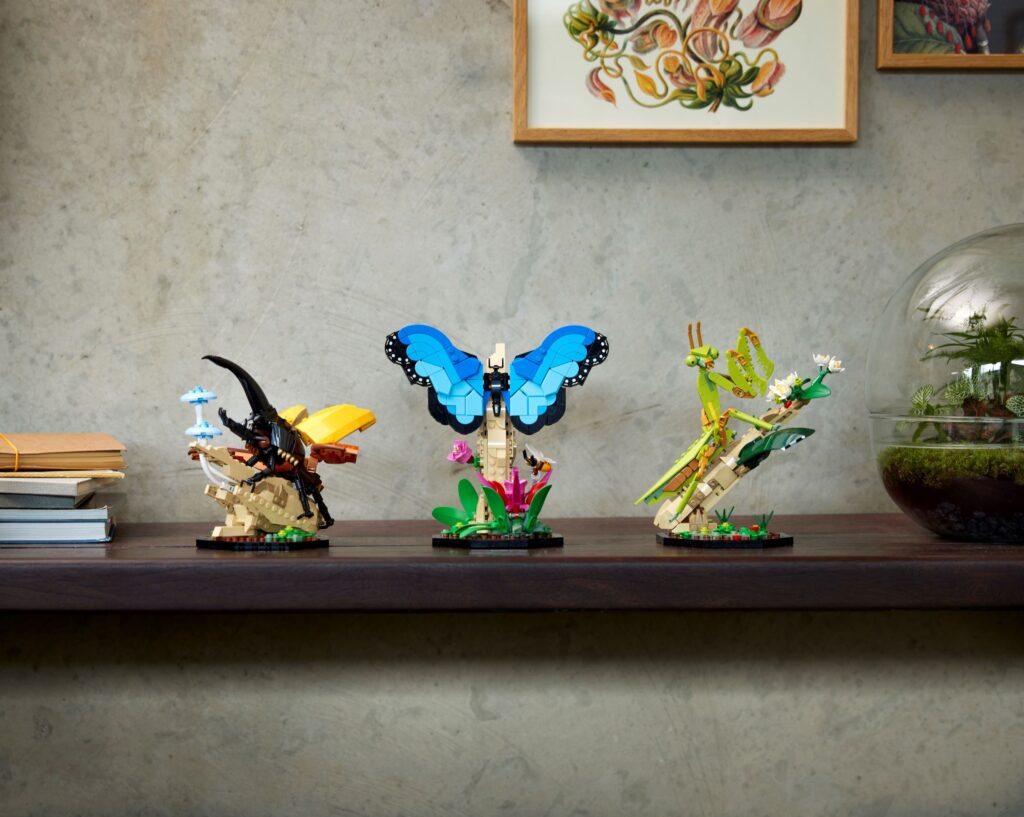 If small insects don't bug you then this set is for you! Coming September LEGO will be releasing a lovely Fan Ideas set with some amazing insects and bugs build. Lets have a closer look at the LEGO IDEAS: The Insect Collection set #21342.
I am a huge fan of the LEGO Botanical Collection and the new Insect Collection seems to be a nice addition to that. With the LEGO Ideas The Insect Collection (21342) set you can display insects from around the world in your home. This set features life-size and detailed buildable models of a Chinese mantis, blue morpho butterfly and a Hercules beetle. You will get a significant 1,111 pieces for just a little under 80 bucks. And that is a very nice price for a set this size.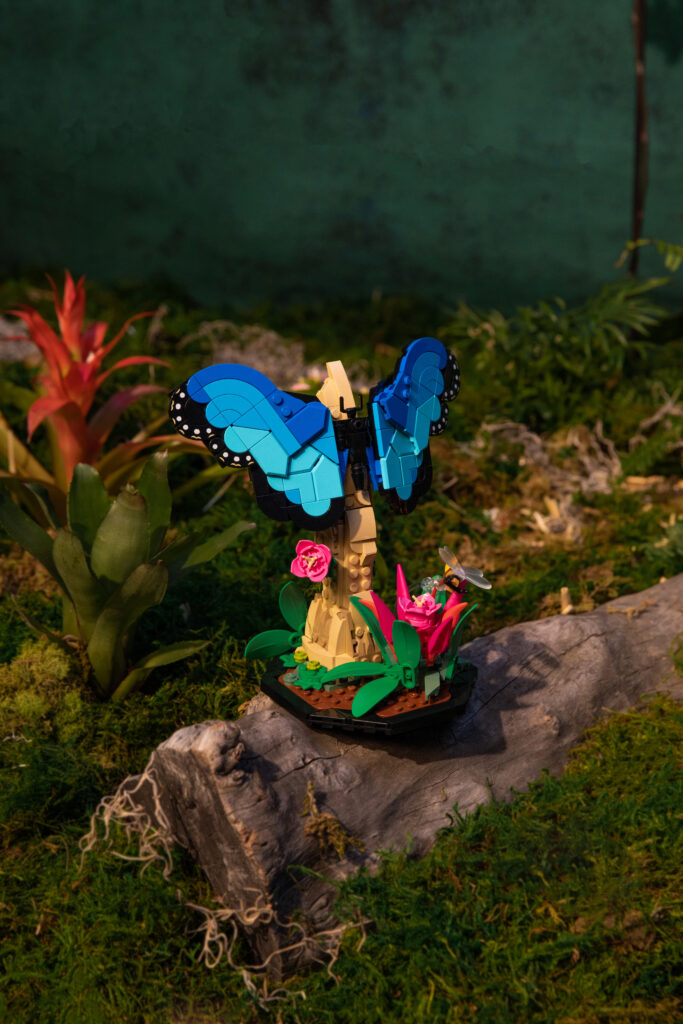 LEGO Green Noise Playlist
To celebrate the launch, the LEGO Group has created a Green Noise playlist. Created in partnership with award winning and Emmy-nominated Foley artist, Sanaa Kelley, an expert in creating sound effects out of everyday items, Sanaa has recreated each of the 3 insect's own unique sounds in nature using the iconic LEGO brick. The tracks are 45 minutes long and will certainly get you in the mood while building. The LEGO Green Noise Playlist can be streamed at Lego.com/Insects
"I studied science and fine art and have always been fascinated with the intricate details of the natural world. Also, as a lifelong LEGO fan who has come up with a range of new set ideas before, I find inspiration for new builds through my hobbies, which include photography and nature."

Fan designer José Maria Pérez Suero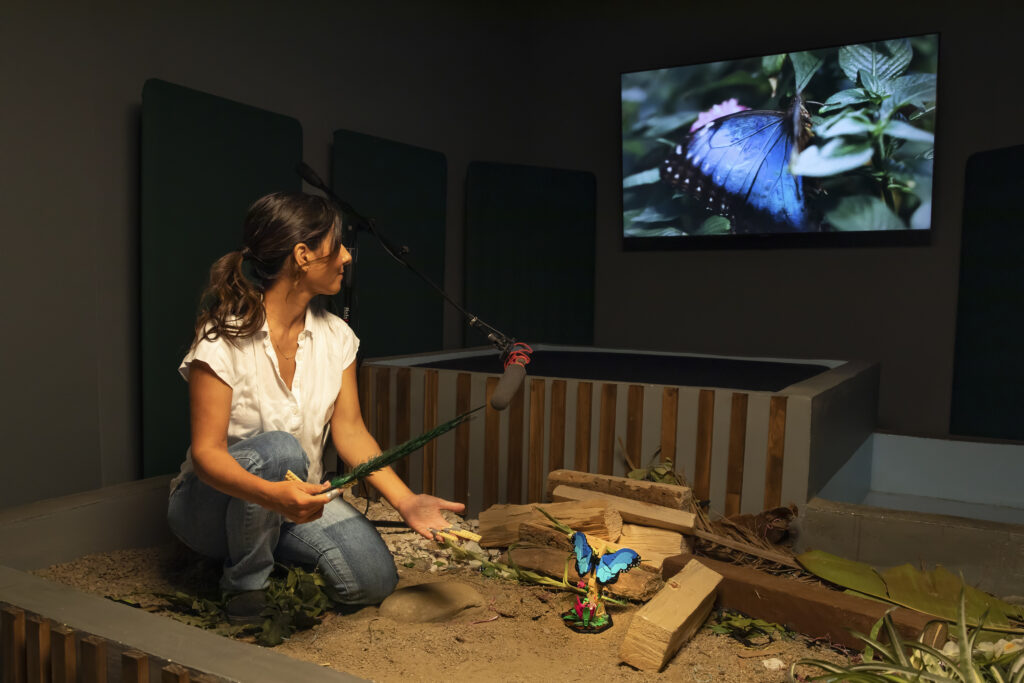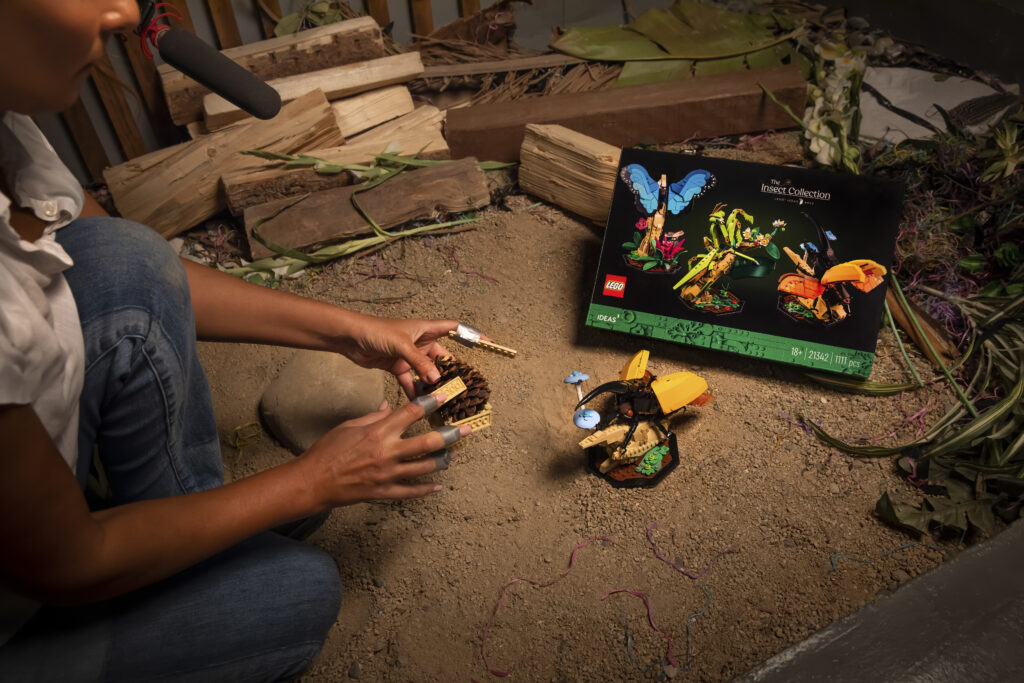 ---
Information LEGO IDEAS: The Insect Collection #21342
This set created for insect-lovers features life-size buildable and posable models of a Chinese mantis, blue morpho butterfly and a Hercules beetle in their natural habitats.
Separate building instructions are included for each model, so you can build solo or with others.
Blue morpho butterfly (Morpho peleides) – Capture the shades of blue in this butterfly's wings and its white dots. The model also includes a buildable honeybee and flower
Hercules beetle (Dynastes hercules) – Build the longest beetle in the world, featuring attachable wings and the characteristic horns of the male of this species
Chinese mantis (Tenodera sinensis) – This is a detailed, posable model of a female Chinese mantis (a species of praying mantis). Its buildable habitat also features a 7-spotted ladybug
The buildable Chinese mantis model measures over 7 in. (18 cm) high, 6.5 in. (17 cm) wide and 6 in. (16 cm) deep
The LEGO® fans' choice – This collectible display model for adults is one in a diverse array of LEGO Ideas sets, each created by a fan designer, voted for by LEGO fans and produced by the LEGO Group
If you are interested in more LEGO sets inspired by nature, please have a look at the LEGO Botanical Collection as well.
---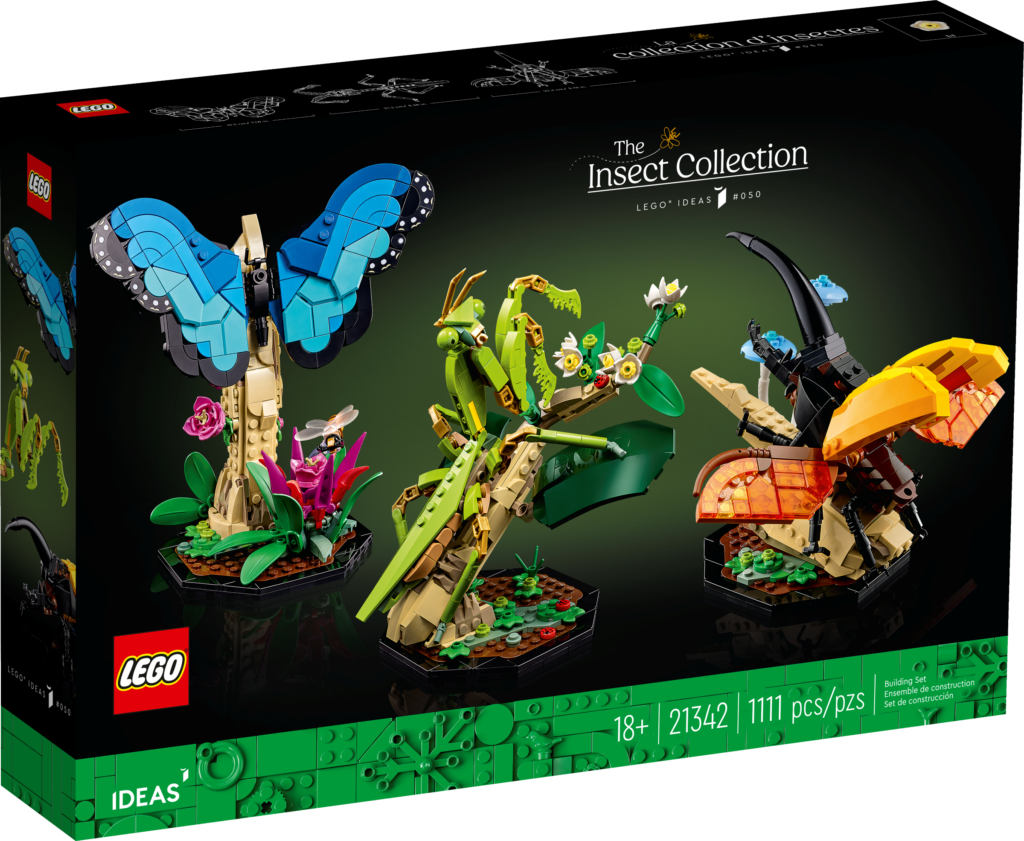 ---
LEGO IDEAS #21342 The Insect Collection set details
Set Name: The Insect Collection
Set number: 21342
Theme: LEGO Ideas
Pieces: 1,111
Age: 18+
Minifigures: n/a
Dimensions: H: 8″ (18 cm), B: 7″ (17 cm), D: 7″ (16 cm)
Release Date: 7th September 2023 – but there is an earlier release on 4th September 2023 for LEGO Insiders.
---
But what do you think? Do you also have a keen interest in bugs and insects and would be buying this set?Please share with us in the comments below! You can also follow us more Brick stories on Instagram and TikTok @BettyLovesBricks .
---