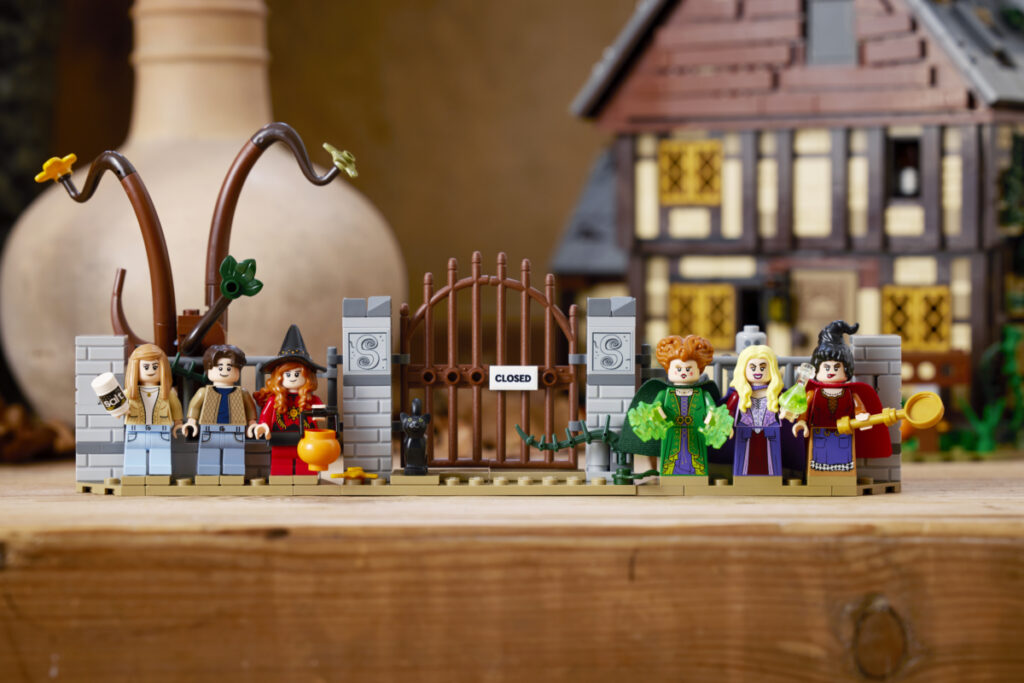 Are you a fan of Halloween? Then you probably grew up watching Disney's Hocus Pocus year in and year out. And now with its 30 year anniversary LEGO will be releasing the brand new LEGO Ideas The Sanderson Sister' Cottage set #21341 for the fans!
I have this thing for Halloween because it also is my birthday, so it is no wonder that I grew up with the Sanderson Sisters from Disney Hocus Pocus blockbuster hit movie. Bette Midler, Sarah Jessica Parker and Kathy Najimy were perfect for their roles and brought us a masterpiece we still love till date.
It's been more than 30 years since the original Hocus Pocus film premiered. And the Fans can now build and display their own piece of Hocus Pocus history. The LEGO Ideas set Disney Hocus Pocus Sanderson Sisters Cottage #21341 was designed by 26-year old, Belgian LEGO fan and Hocus Pocus fan, Amber Veyt. She pitched her idea via the LEGO Ideas platform, where the original design attracted 10,000 votes and was then selected to be made into a real LEGO set with now a whopping 2,316 pieces. It comes with favorite props inspired by the film and six new minifigures which include the iconic three Sanderson Sisters, Max, Danni, Allison & Thackery Binx as the black cat.
If you want to read some interesting facts about the movie Hocus Pocus, then please go to this article on Insider.
---
Information LEGO Ideas Disney Hocus Pocus Sanderson Sisters Cottage #21341
The cottage set can also be transformed into the Sanderson Witch Museum as seen in the films by simply adding the info-stand, the museum signage, some rope barriers, and a cash register, which can be hidden away in secret storage under the stairs.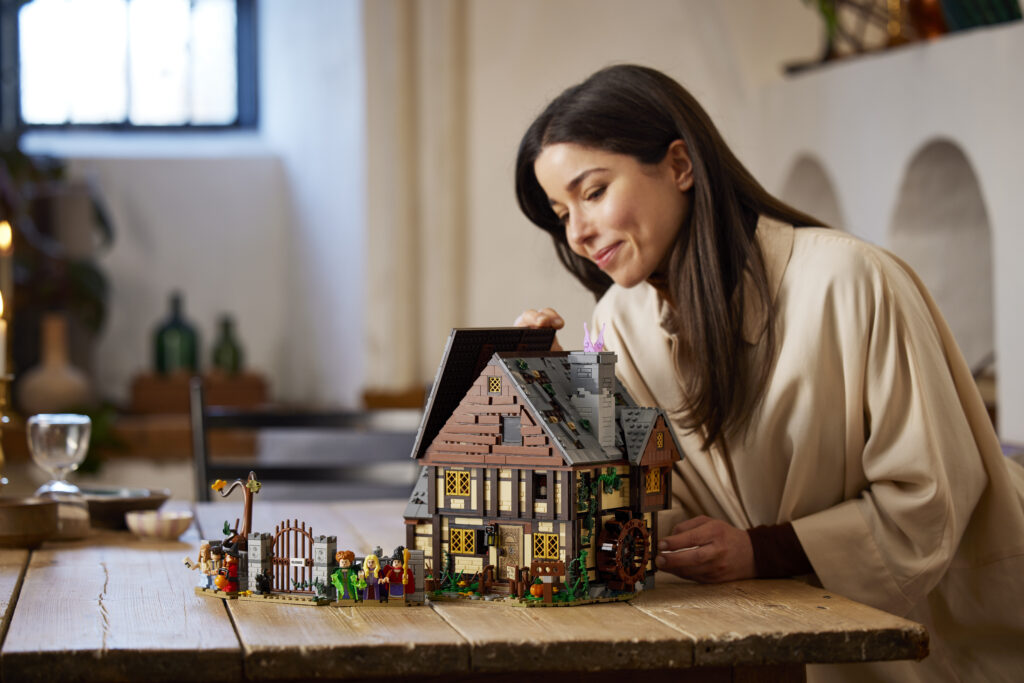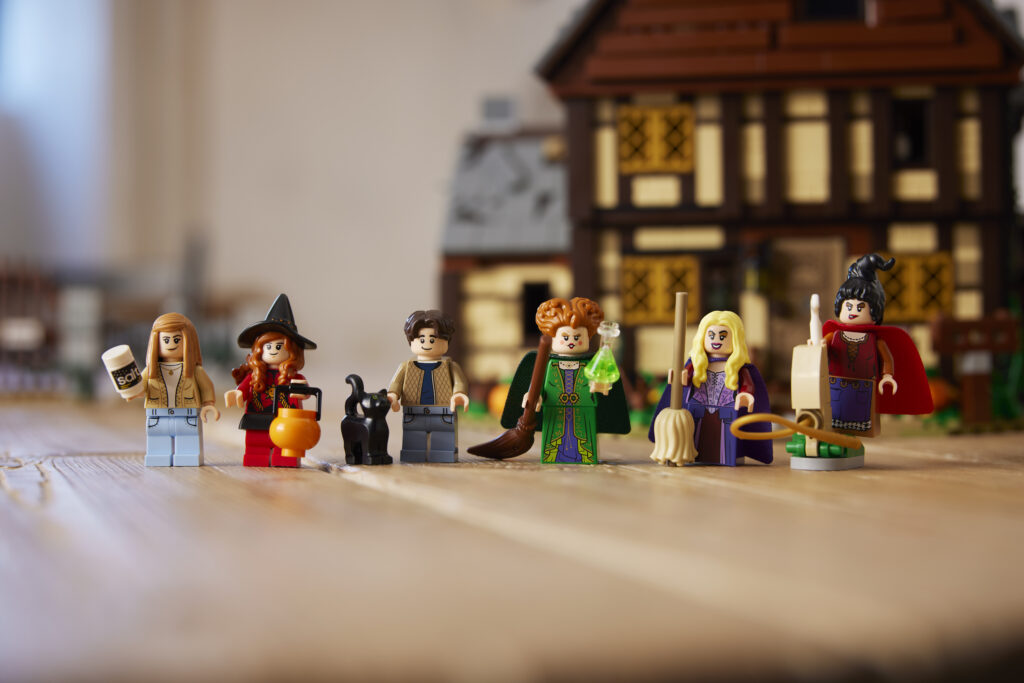 ---
21341 LEGO Ideas Disney Hocus Pocus Sanderson Sisters' Cottage set details
Set Name: Disney Hocus Pocus: The Sanderson Sisters' Cottage
Set number: 21341
Theme: Ideas
Pieces: 2,316
Age: 18+
Minifigures: 6
Dimensions: H: 11 in. (27 cm), W: 11 in. (26 cm), D: 10 in. (24 cm)
Release Date: VIP early release: 1st July 2023 / regular release: 4th July 2023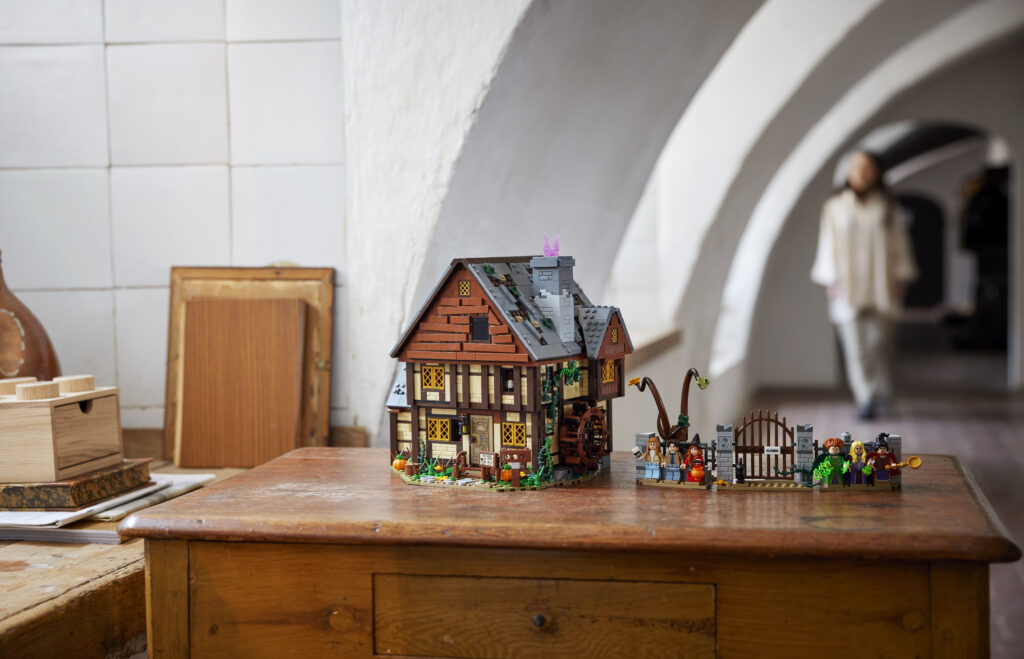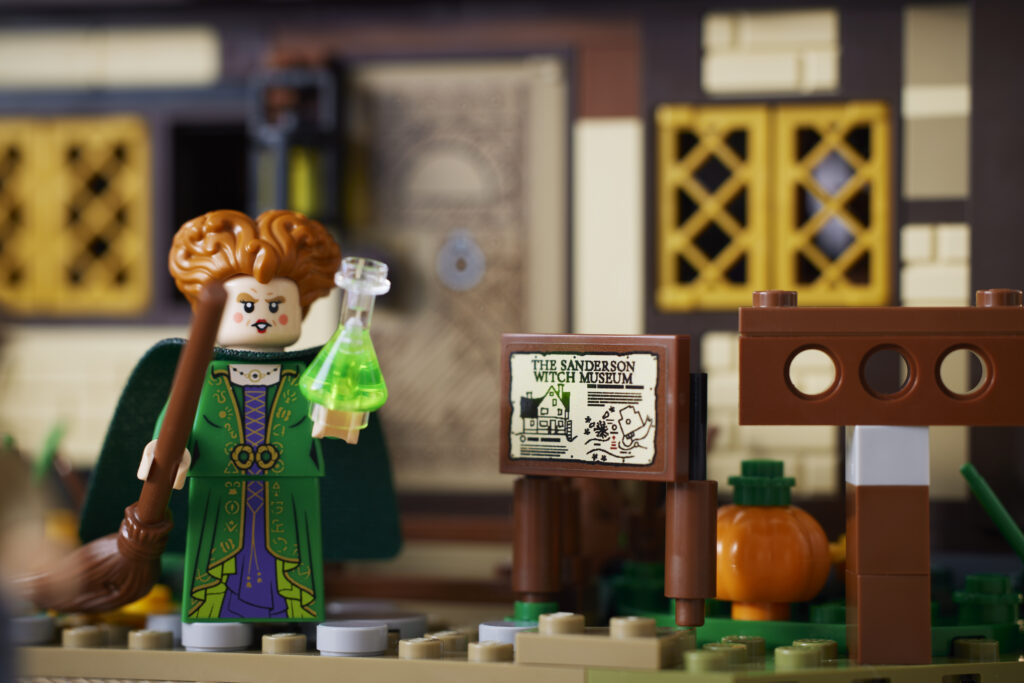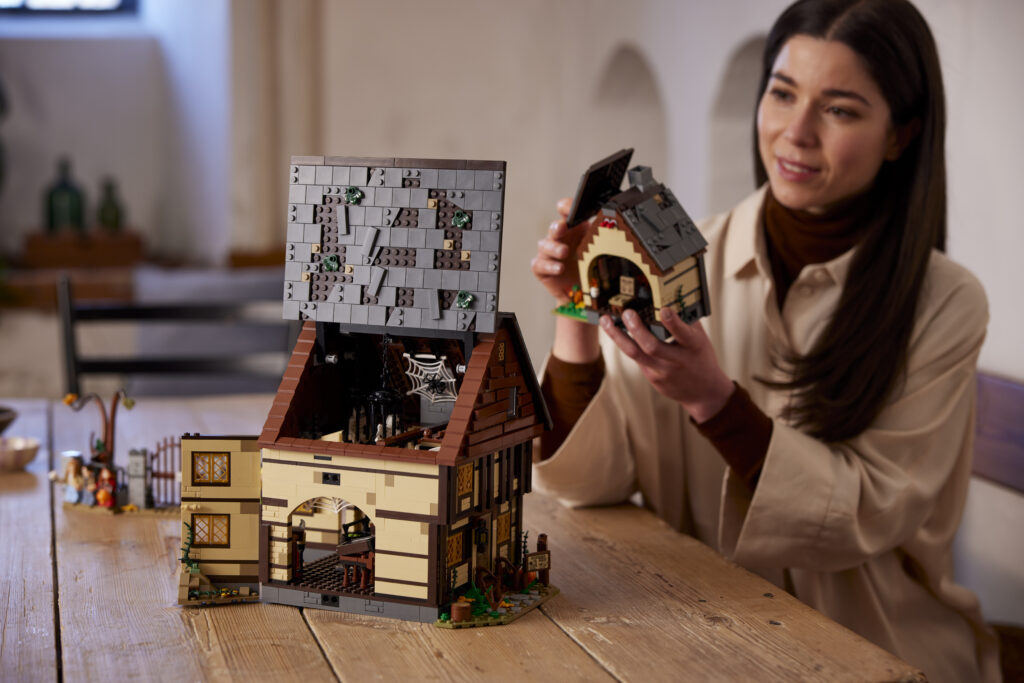 ---
Is this LEGO Ideas Sanderson Sisters Cottage set one you would like to get your hands on? Please share with us in the comments below! You can also follow us for more Brick stories on Instagram and TikTok @BettyLovesBricks.
For more new LEGO set releases in July 2023, please go to this article.
---