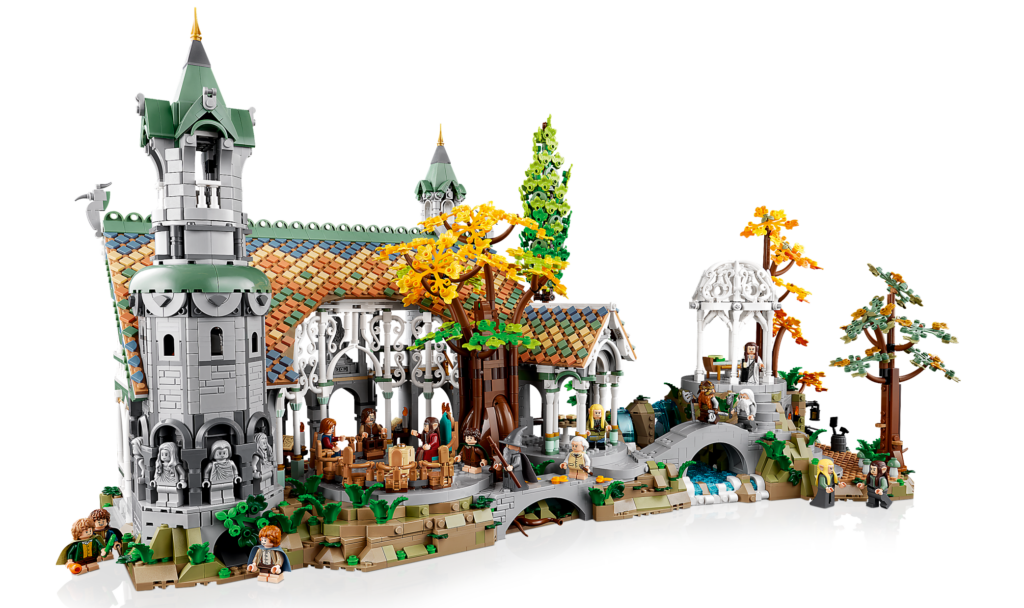 The New Releases from LEGO have been revealed and there is are about 50(!) new sets coming out next month. Yes that is a lot (nothing compared to last January thought). But we can get building on new Brickheads, perform City stunts, a few new Star Wars helmets for the collectors, as well as Duplo, Harry Potter Housebanners and many more.. But there is also one set to rule them all…. as the LEGO The Lorld of the Rings Rivendell set is also on this list with LEGO March 2023 releases.
I can barely hold my patience because that Rivendell set is on the top of my 'to-get' list! I am a huge fan of the LOTR movies. But next month there a few more other (i think) beauties are coming out. Let's have look at the new sets that will be released in March 2023
---
List of LEGO March 2023 releases (alphabetical order)
---
Now lets' have a closer look at these new LEGO releases in March 2023. Which one is your favorite??
---
LEGO BRICKHEADS Sets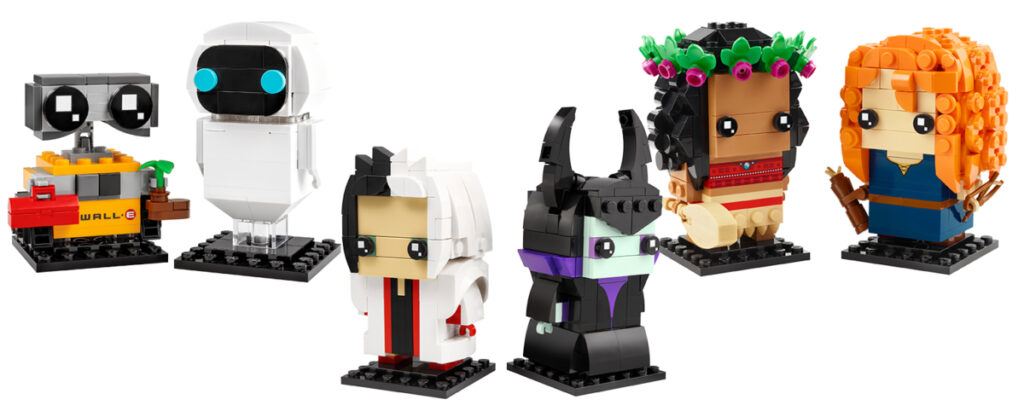 Are you a Brickheadz collector? With these new sets you will be getting doublepacks and can get twice the fun wit one set! These 3 collections are based on well known Disney characters.
---
LEGO CITY Stunts sets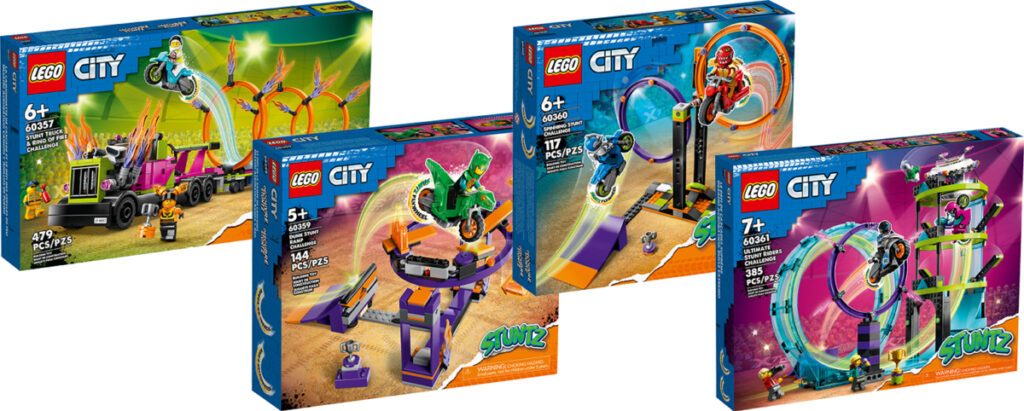 These LEGO City stunt sets are for the daredevils amongst you! Drive the bikes through loopholes, over trucks, get hot wheels over fire and there is even a looping stage. Check all 4 stunts here.
---
LEGO CLASSIC sets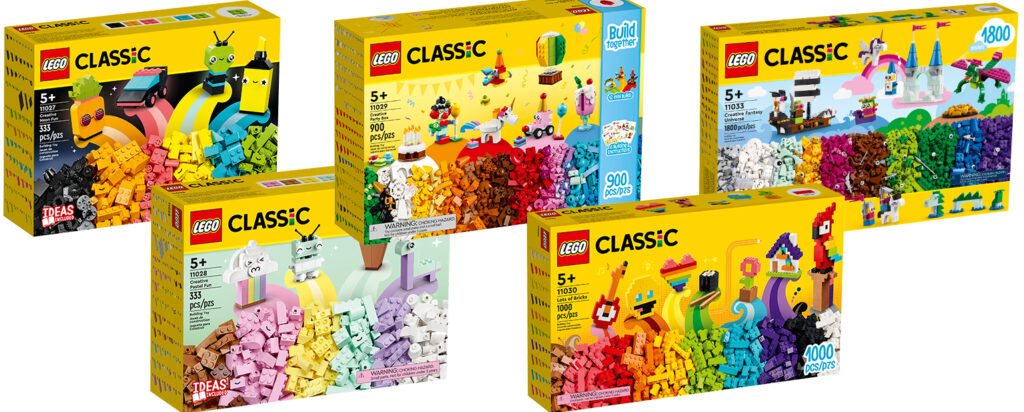 For those who want to get creative on their own, these new Classic sets will garanteed stock up your stash with loads and loads of colourful bricks. With just 5 sets there is plenty new to choose from.
---
LEGO CREATOR sets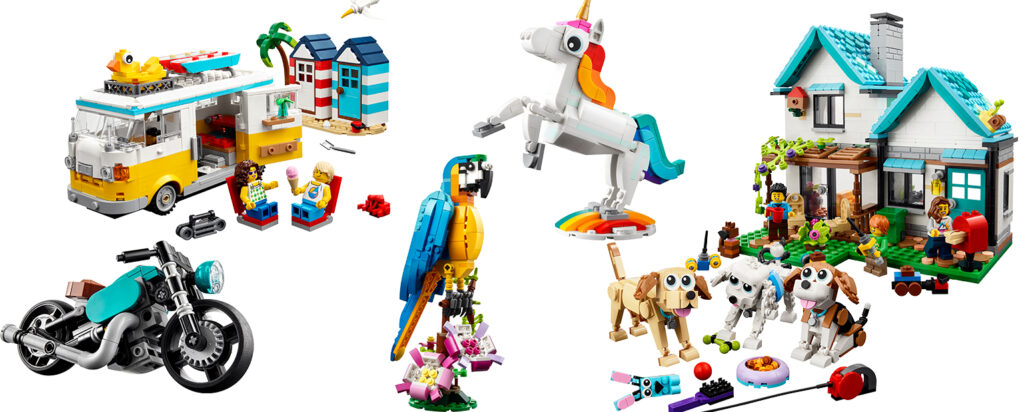 It is time to get creative with these 6 new set. From a cute parrot, dogs, or even a Unicorn. To a camping bus, vintage motorcycle and a cozy House.
---
LEGO DISNEY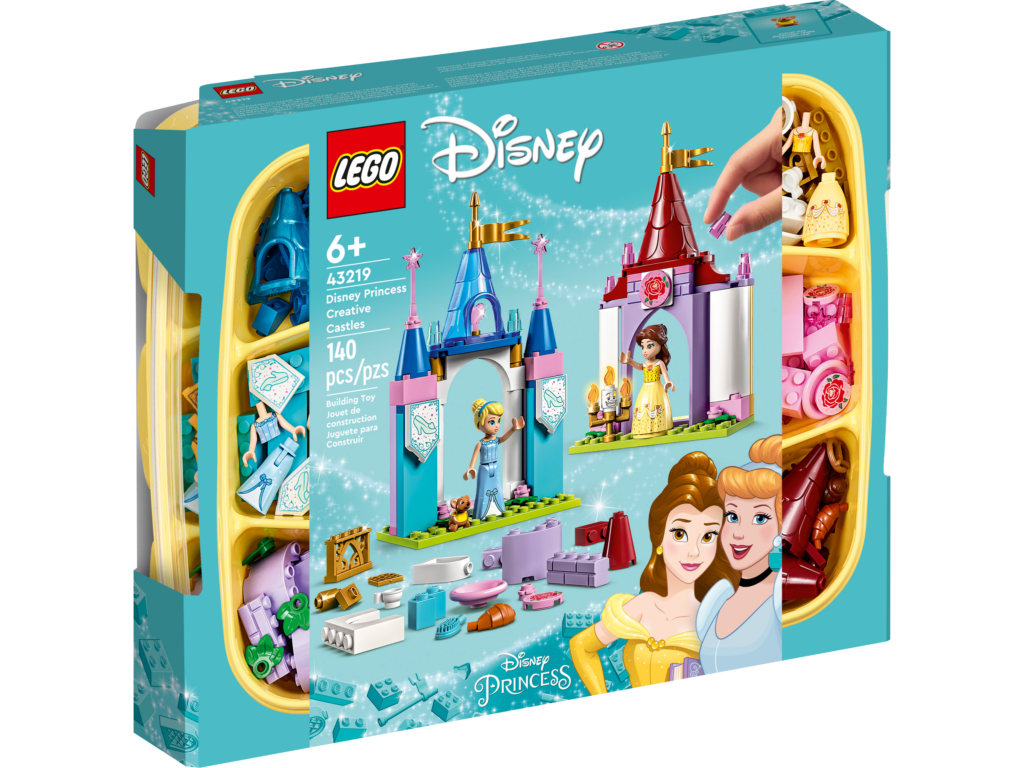 Disney and princesses… that is just a whole 'nother level 🙂 A lovely Age 6+ set including Belle , Cinderella and I think i see Lumiere too?!
---
LEGO DOTS sets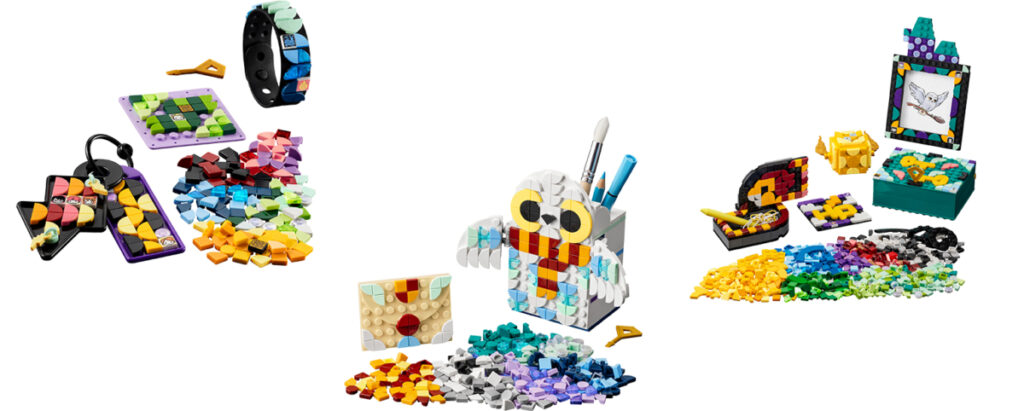 Even though LEGO will be discontinueing the DOTS series per June 2023 they are still releasing new sets. These 3 are inspired by Harry Potter and therefor might also be a very cool addition for HP fans!
---
LEGO DUPLO sets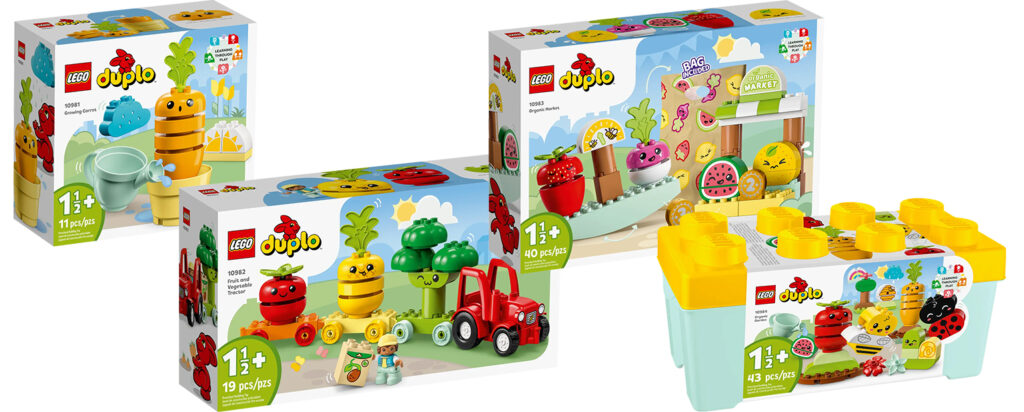 With these 'vegetable & fruit' DUPLO sets we will already be able to get the kids acquainted with them on a smaller age. Teach them all about growing, harvesting and selling organic foods. As a true foodie I can only encourage this!
---
LEGO HARRY POTTER sets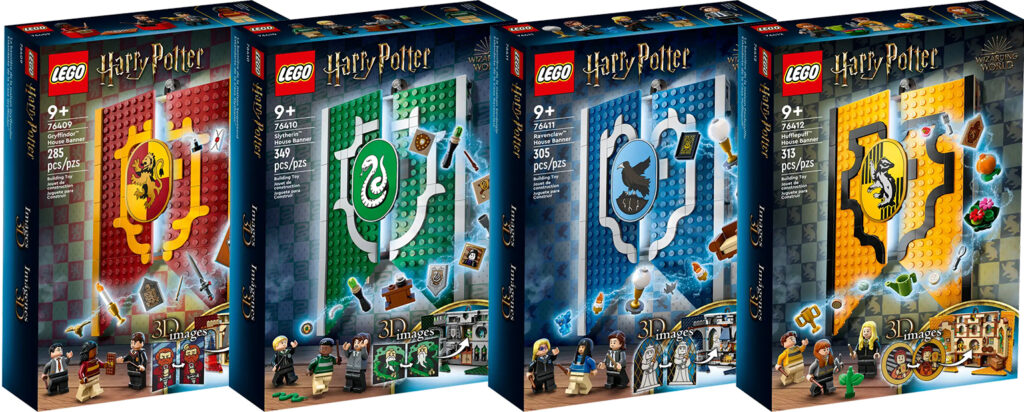 I am a huge fan of the Harry Potter modular sets and am really looking forward to the modular Room of Requirements and the Black Lake set. The housebanners will make a nice addition as 'common rooms' for the student. Who knows, maybe the can even be transfigured into a MOC for the modular buildings?
There are also 2 additional sets being release, and I for one would like to get my hands on these!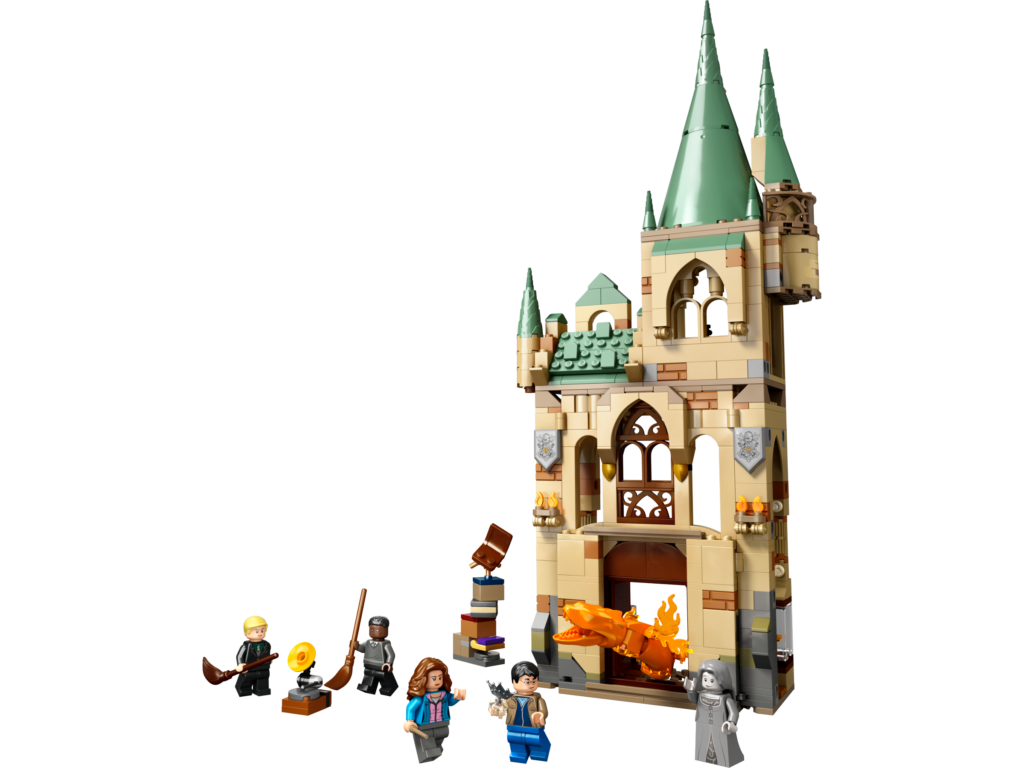 ---
LEGO IDEAS set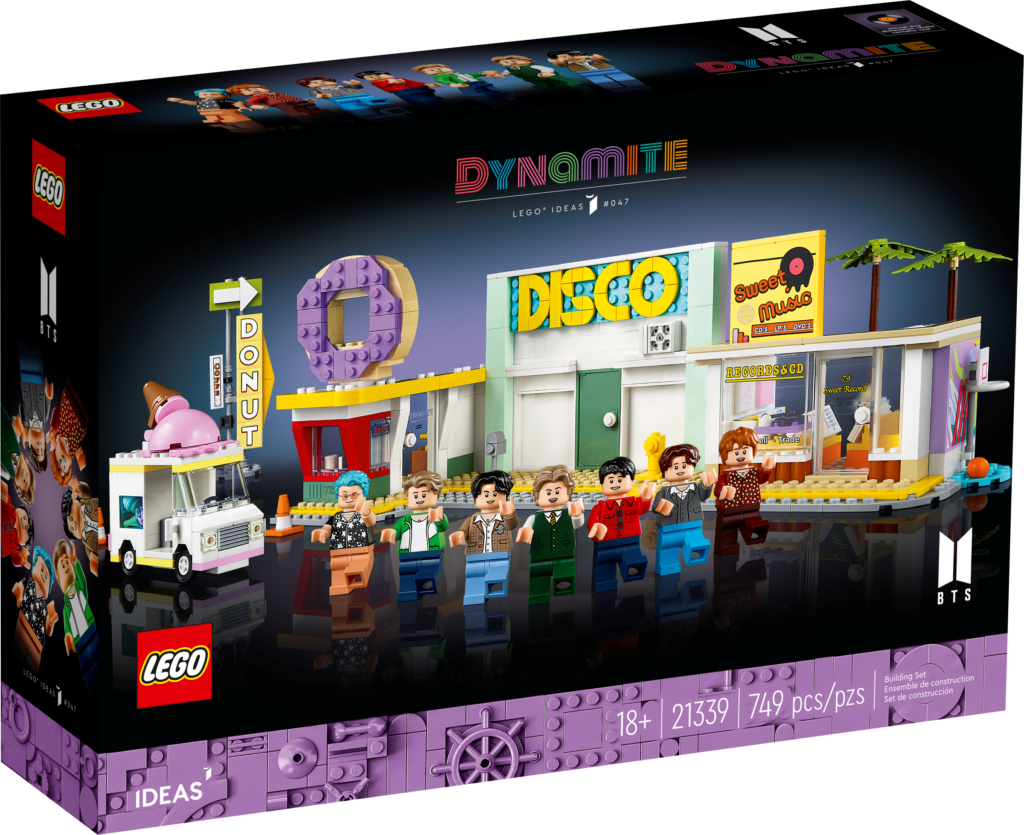 This Fan IDEAS set is based on the Korean Boyband BTS and their biggest hitsong 'Dynamite'. Get building on a donut shop, Icecream parlor and record shop. also including the 7 boys Jimin, Jin, Jung Kook, RM, SUGA, j-hope, and V. Read more about this set in a separate blogpost.
---
LEGO THE LORD OF THE RINGS set set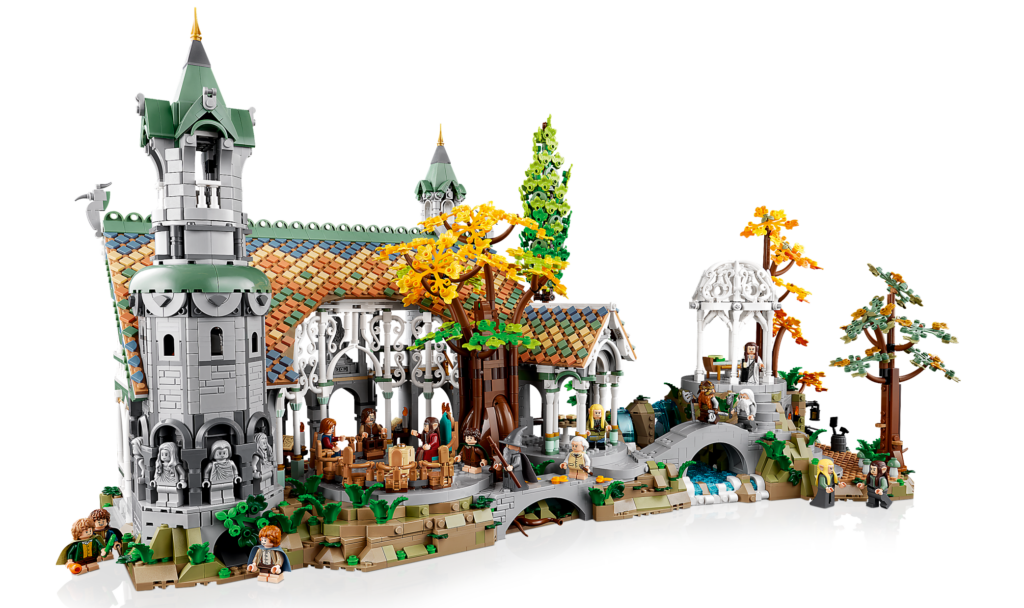 This is probably the most anticipated set coming out with the LEGO New Releases in March. With a whopping >6,000 pieces and stunning features I personally am really looking forward to this one. UPDATE: have a look at my unboxing video here.
---
LEGO SPEED CHAMPIONS sets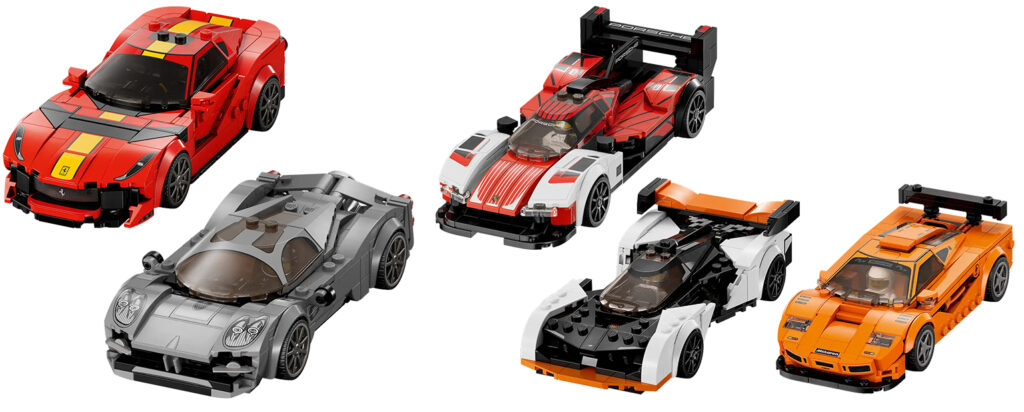 Next to the larger – and more for adults – LEGO Technic Race Car Collection you can also get smaller sets for race cars with Speed Champion series. Fairly priced and also suited to build for smaller ages. With 4 new releases in March 2023, and the last one being a double-pack.
---
LEGO MARVEL Spiderman sets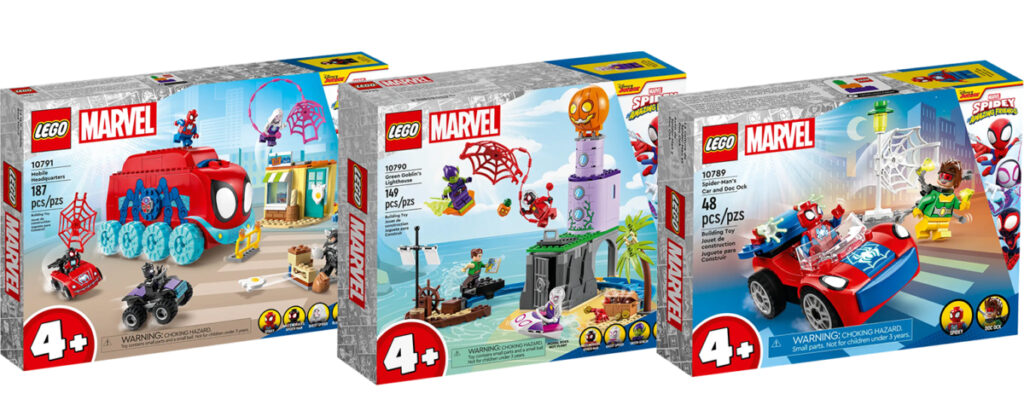 ---
LEGO STAR WARS Helmets sets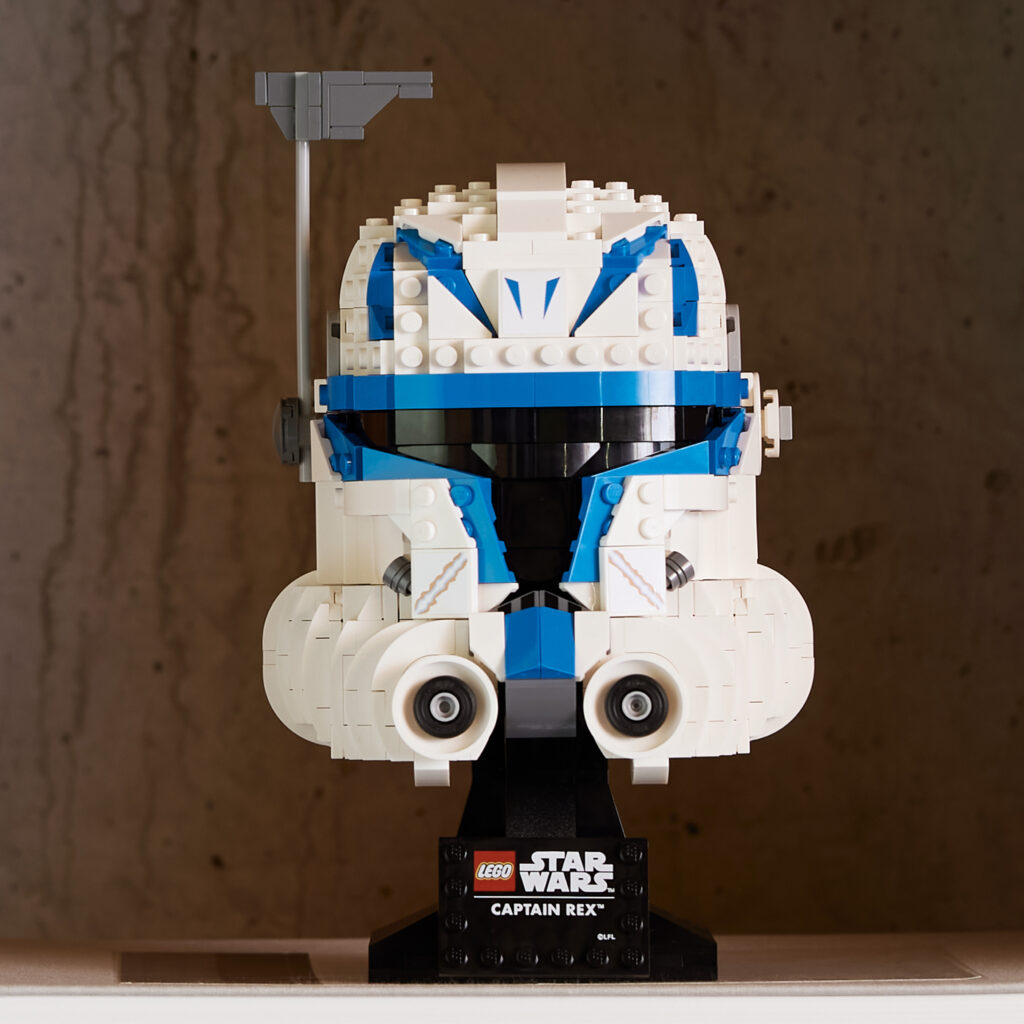 I've recently written a whole article on this fabulous collection of Star Wars Helmets and these 3 new helmets will make a nice addition for the collectors. With Captain Rex, and Commander Cody you can relive the Clone Wars. While Princes Leia as Boushh takes you back to Return of the Jedi. (ps. also have a look a these 2 new Dioramas from that movie)
---
LEGO TECHNIC sets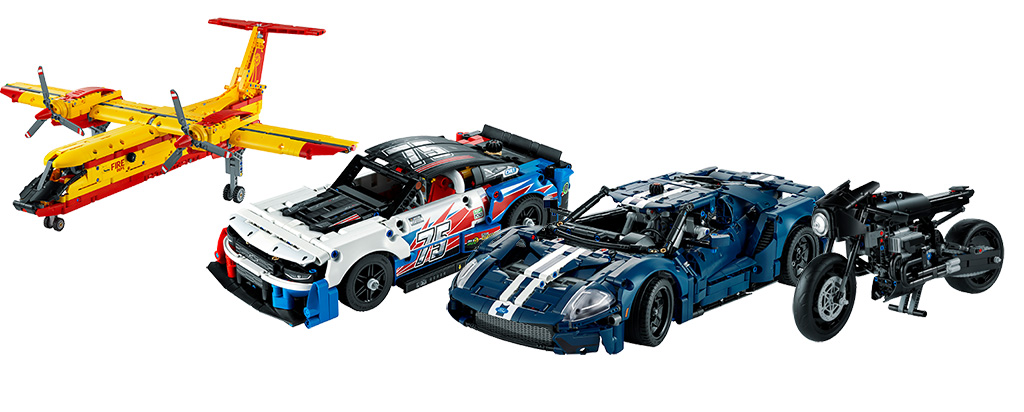 For those into musclecars, sportscars and other vehicles the LEGO Technic series are a musthave! This time LEGO is relasing a fire fighter plane, the Batman Batcycle and 2 racecars. Please also have a look at my overview with the Technic Race Car Collection here.
---
So these are the New Releases from LEGO as of March 2023. Are there any sets you would like to get your hands on? Please share with us in the comments below! You can also follow us for more Brick stories on Instagram and TikTok via @BettyLovesBricks .