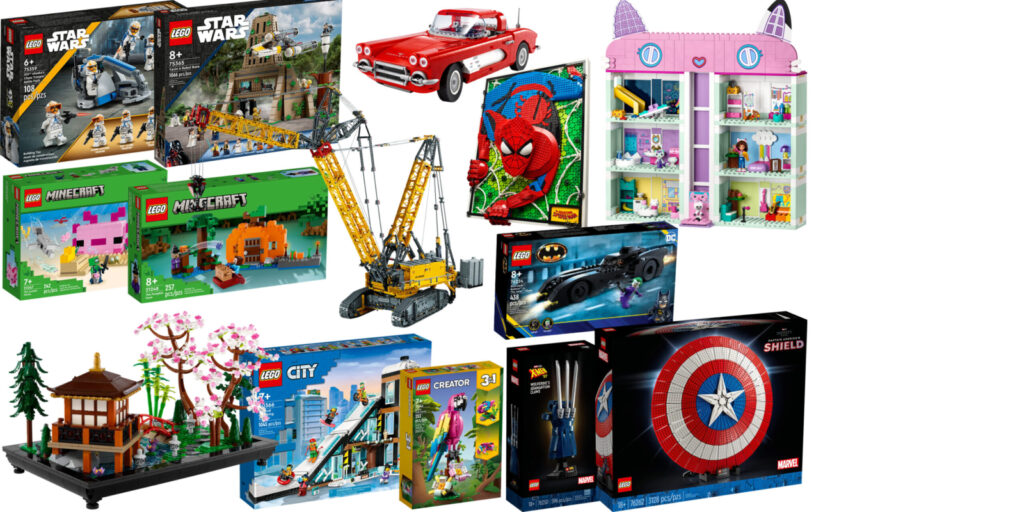 How is your summer holiday? Can't wait to get back into LEGO? Then hold on for a lot of new releases in August. LEGO will be expanding the City line, giving us peace and tranquility with zen Japanse sets. Along with lovely sets for the young ones with Duplo, Gabby's Dollhouse. But lets not forget some more Batman items, Star Wars sets, Sonic The Hedgehog games and the arrival of a massive Liebherr Crawler Crane model!
---
List of LEGO August 2023 new releases:
(click on link for fast scroll down)
---
Now lets' have a closer look at these new LEGO releases in August 2023. Which one is your favorite??
---
LEGO ARCHITECTURE set
Celebrate the longevity and majestic beauty of one of Japan's most revered buildings with this LEGO Architecture Himeji Castle (21060). The display models recreates authentic details and will look good in any home! Read more about this set in this blogpost.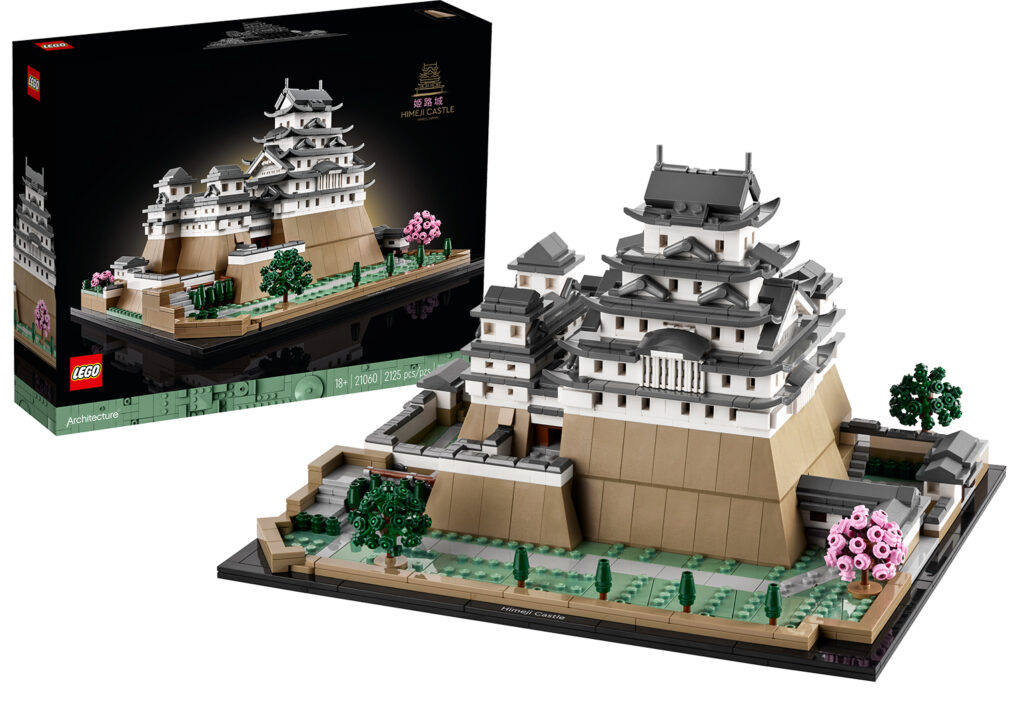 ---
LEGO ART sets
Looking for some new Wall Art to put up? Bring Spiderman into your home, or go for contemporary art that you can build any way you want!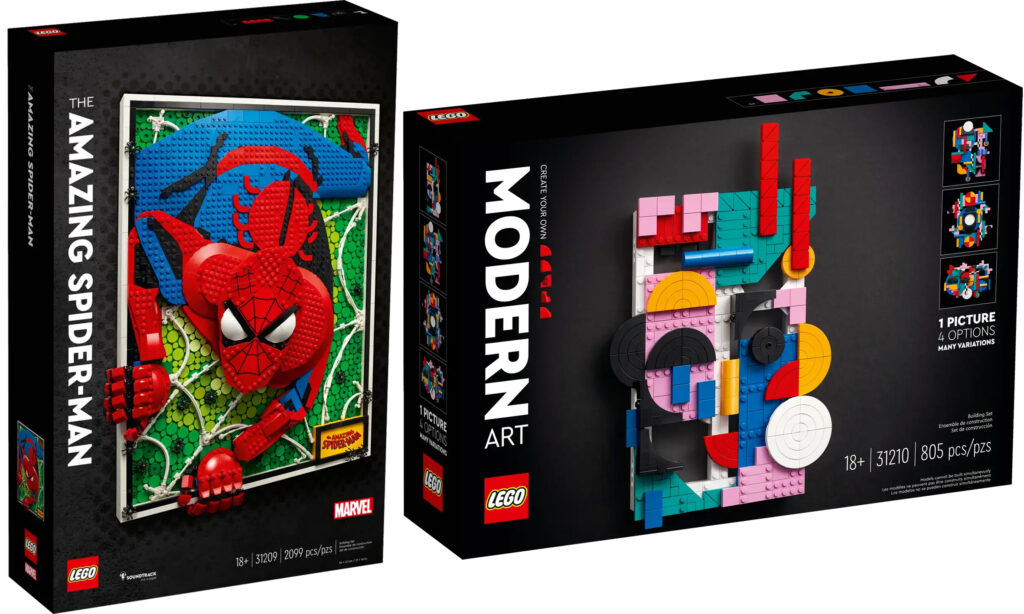 ---
LEGO BATMAN sets
After the release of the Batman Batcave Shadow Box in June, we were bound to expect new (smaller) Batman sets coming out too. It seems that the throwback to the 80's and are still a hot topic if you take a look at the new LEGO Batman sets coming out. Also cool: I think that that the 76265 Batwing will hang perfectly inside the carveout from the Batcave Shadow Box!
---
LEGO CITY sets
Looking to expand your LEGO City and streets? With these sea and beach themese, but also arctic themes you will make a nice holiday and seasonal contribution to your City!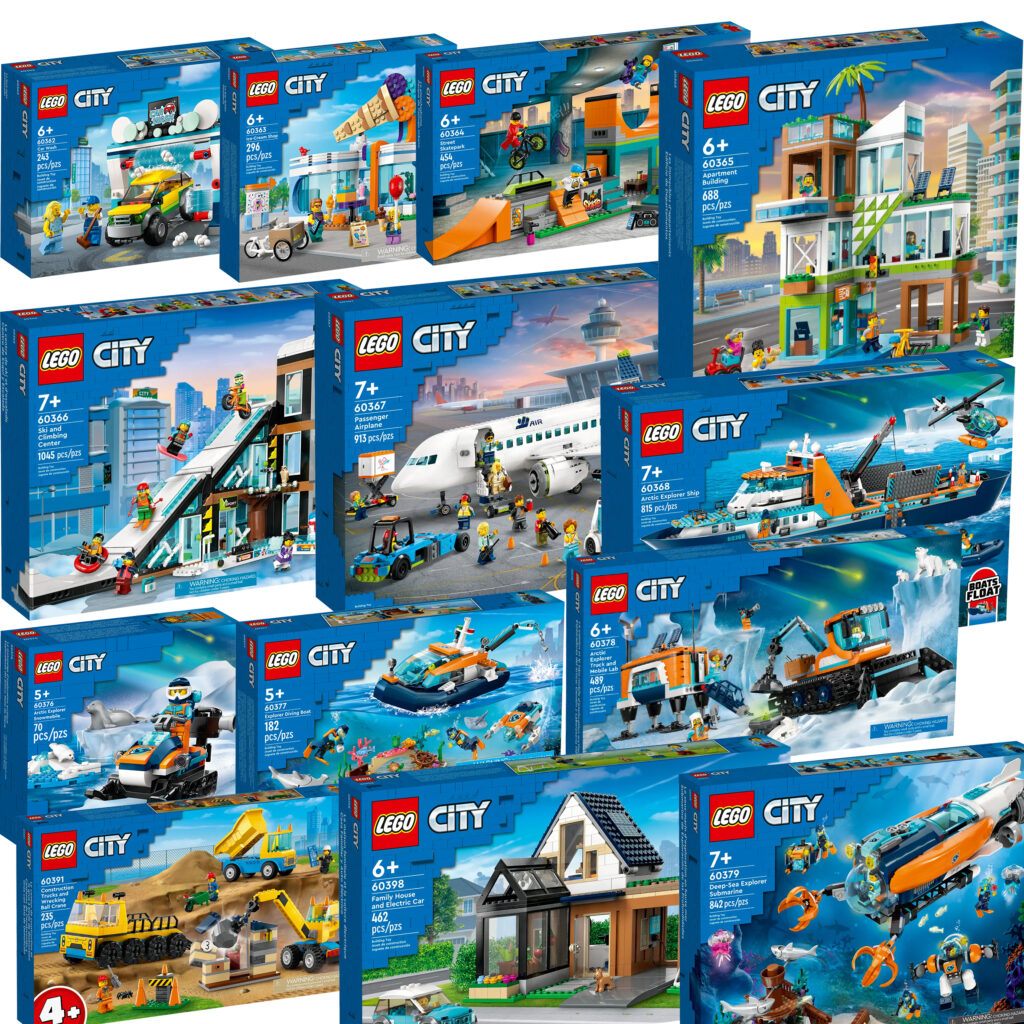 ---
LEGO CLASSIC sets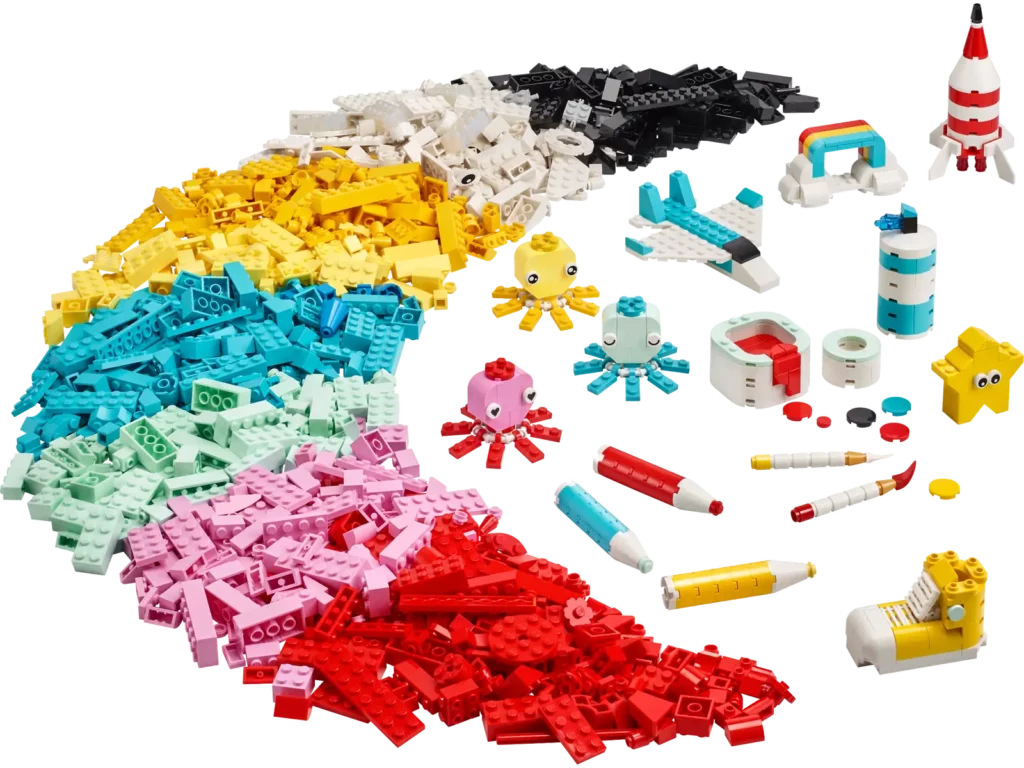 ---
LEGO CREATOR 3-1 sets
I am a huge fan of the LEGO Creator 3-in-1 series as they have beautiful designs and multi functions and building options. And now you can get busy on 3 more lovely designs. If you like: please read my review of the 3-in1 Downtown Noodleshop here.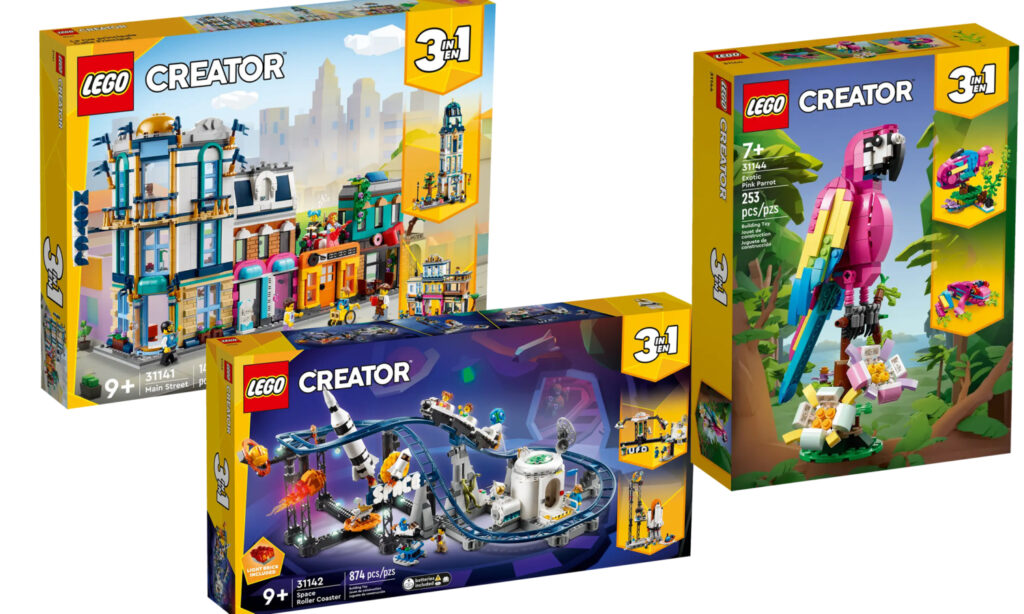 ---
LEGO DISNEY sets
And how about 2 new Disney Themed sets for the young ones? Have a faboulous Mickey Holiday camping adventure, or even an spin at Elsa's Magical Carousel.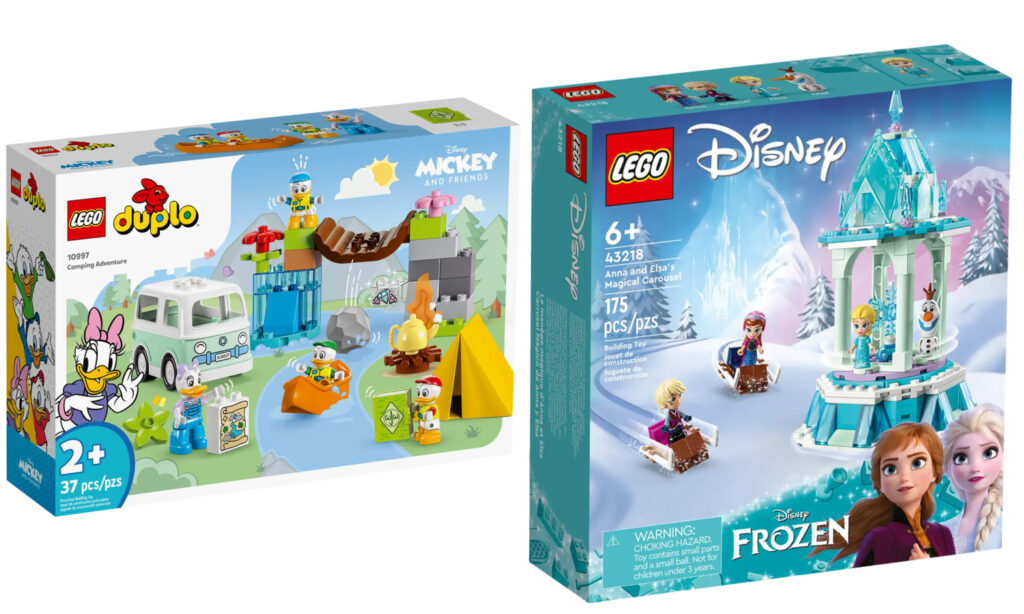 ---
LEGO DREAMZzz sets
Have you discovered the new TV Show LEGO Dreamzzz yet? Last May it aired on their Youtube Channel and in August they will be releasing 10 brand new LEGO DREAMZzz sets to go with it. Follow Mateo, Izzy and Nova into adventures in the Dreamworld and help them escape and vanquish the Nightmares. To read more about these sets please go to this blogpost.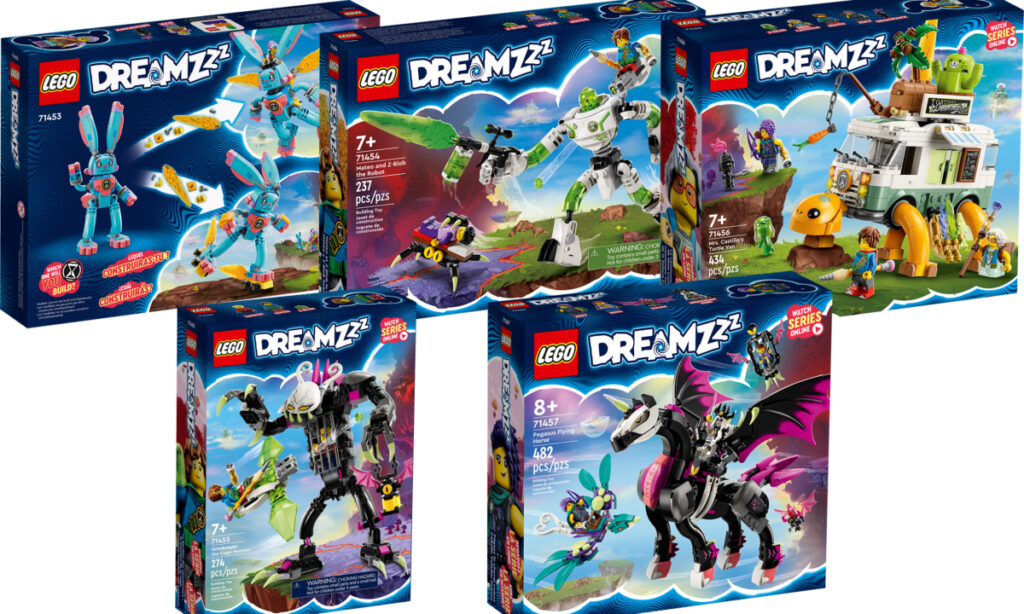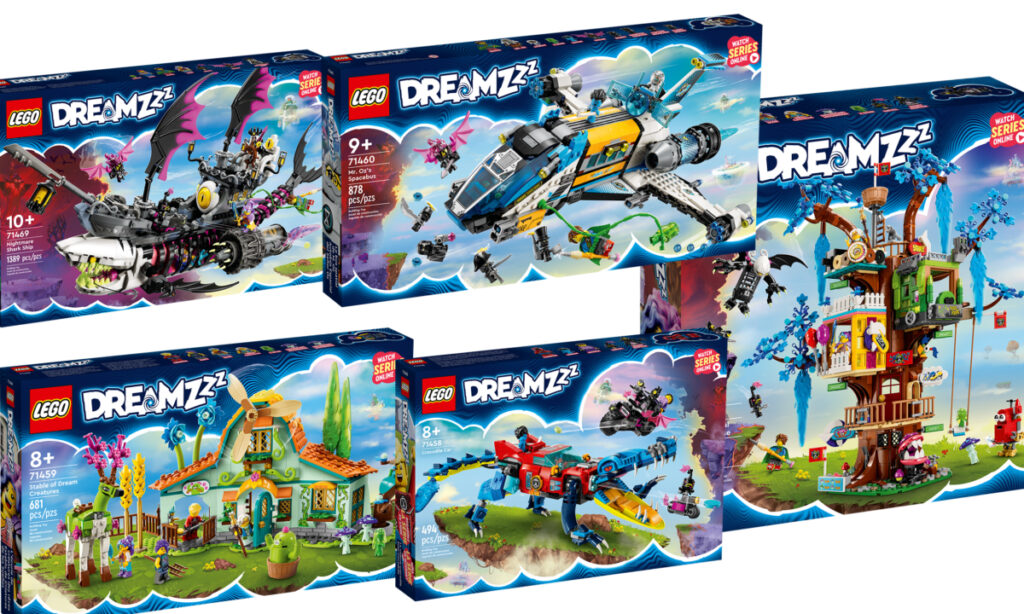 ---
LEGO DUPLO sets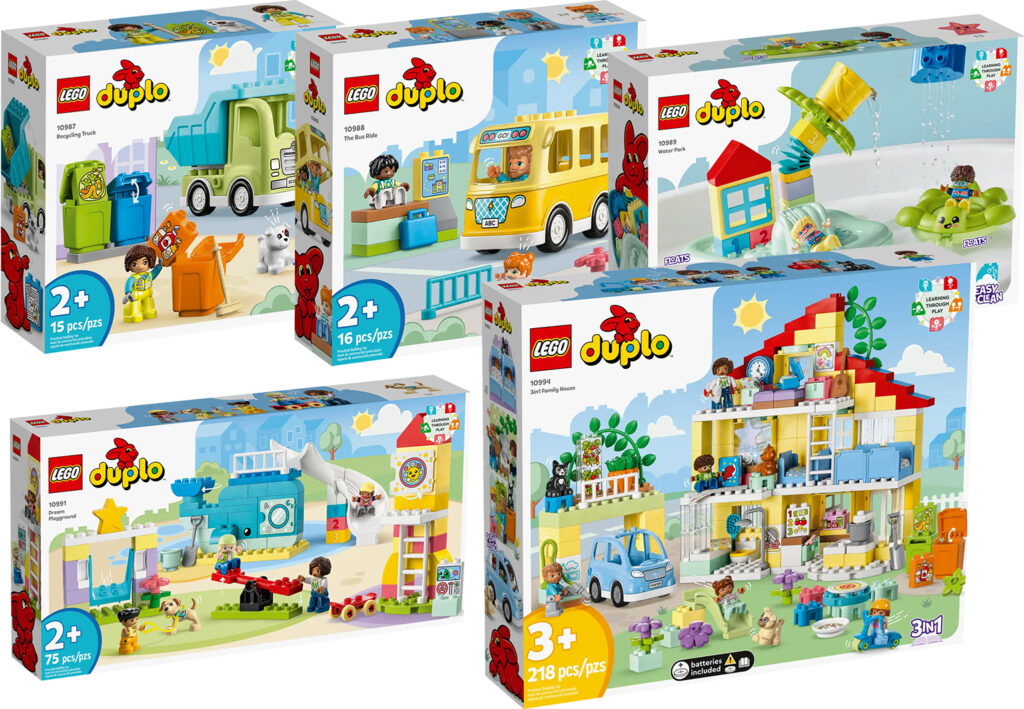 ---
LEGO GABBY'S DOLLHOUSE sets
Fans of the hit-series Gabby's Dollhouse can get building on these lovely new to be released LEGO sets. Just like in the series you can get baking with Cakey, pamper yourself with MerCat and tend to gardening with Kitty Fairy. And lets forget an actual Gabby Dollhouse for ages 4+. To read more about these sets please go to this blogpost.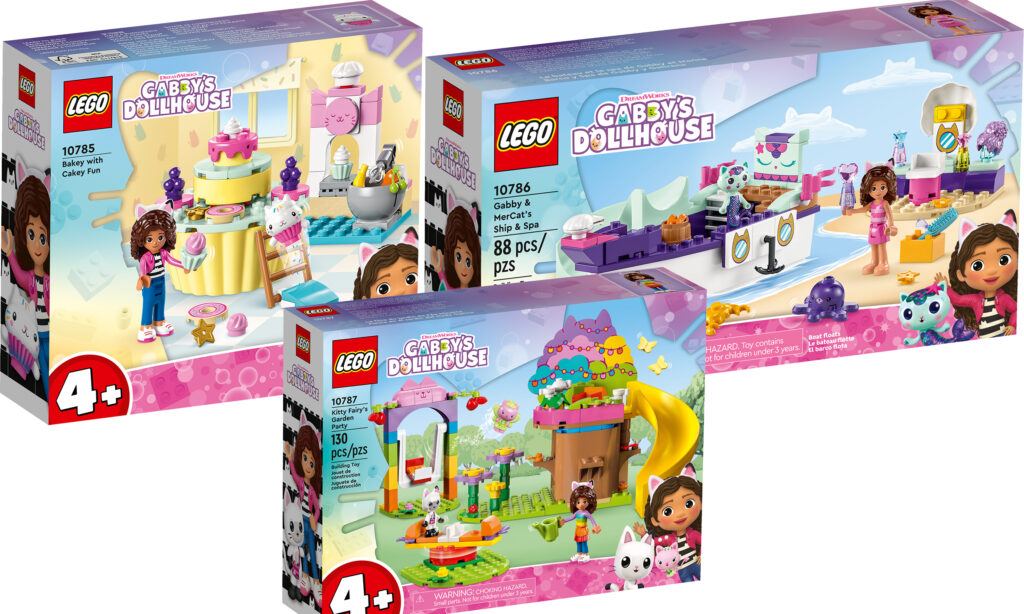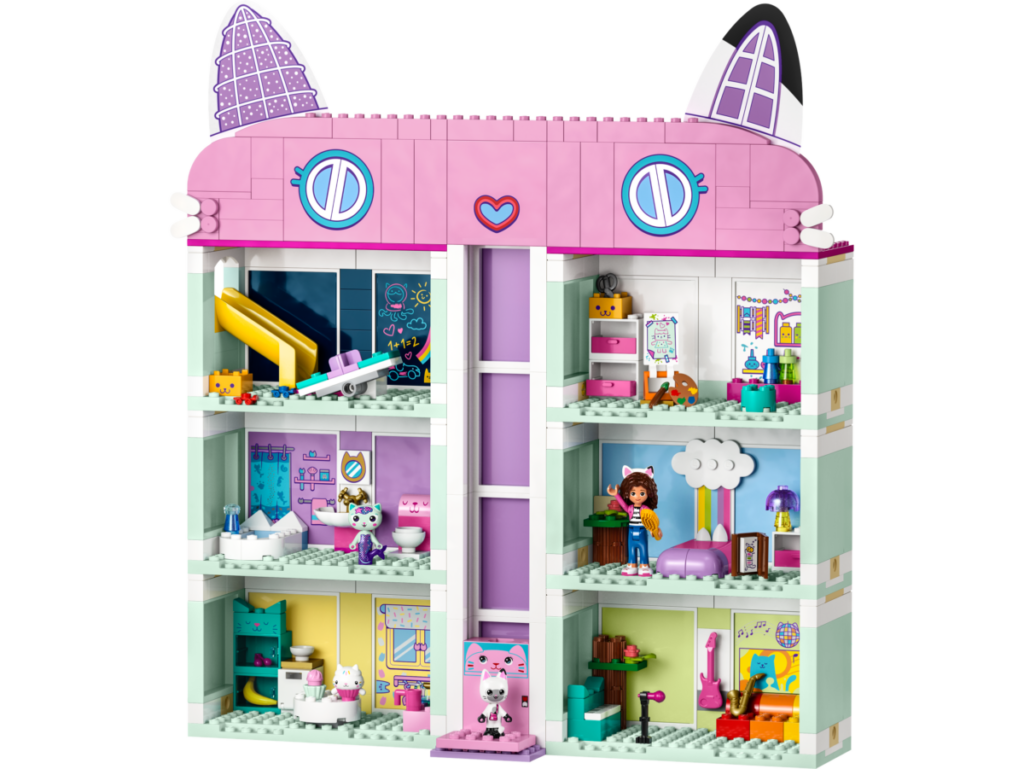 ---
LEGO ICONS sets
The LEGO Icons are always great sets to be looking out to. This month you can either start cruising in the new 10321 Chevrolet Corvette. Or put yourself into a more zen mode with the 10315 Tranquil Garden. Also, if you like Japanse themed sets, please have a look at this blogpost too.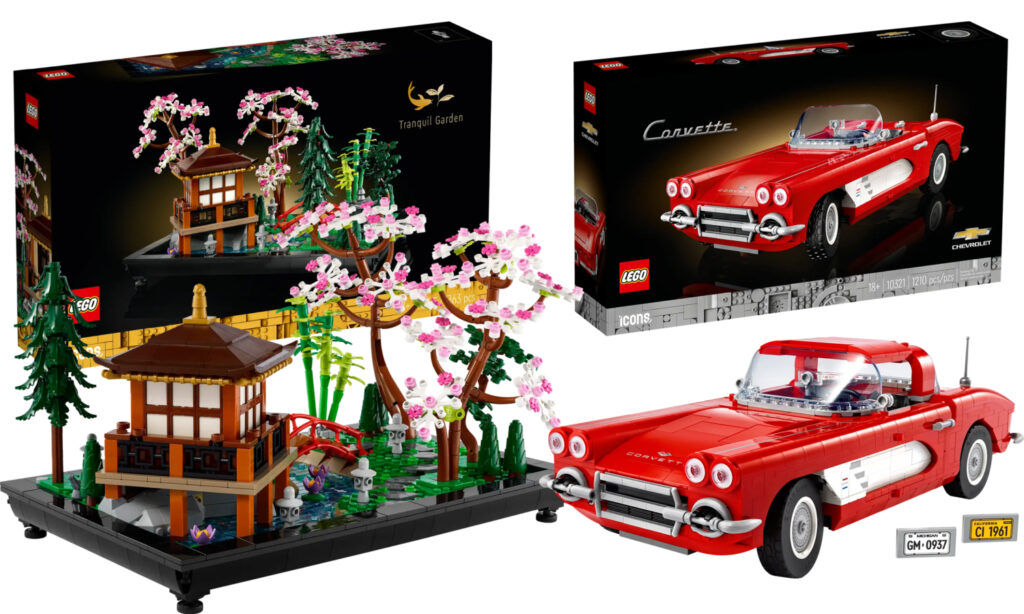 ---
LEGO MARVEL sets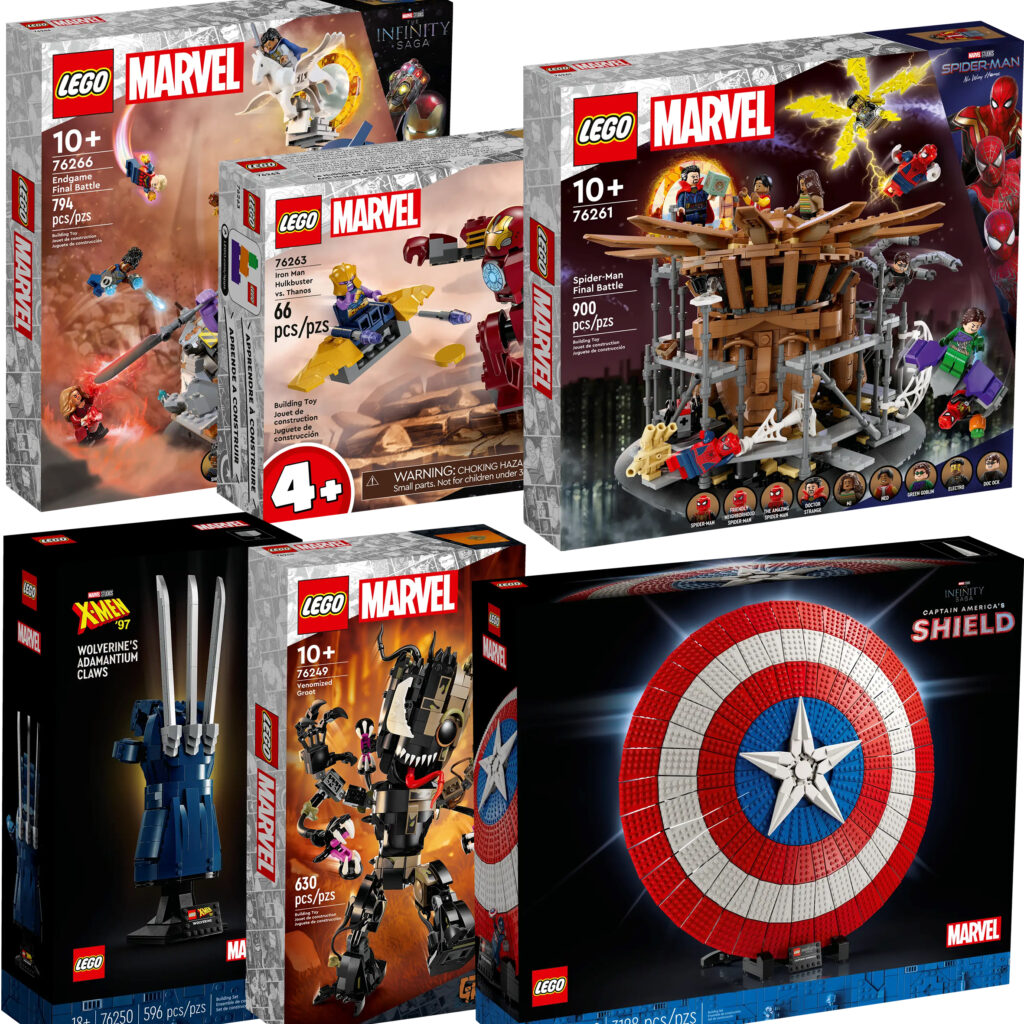 ---
LEGO MINECRAFT sets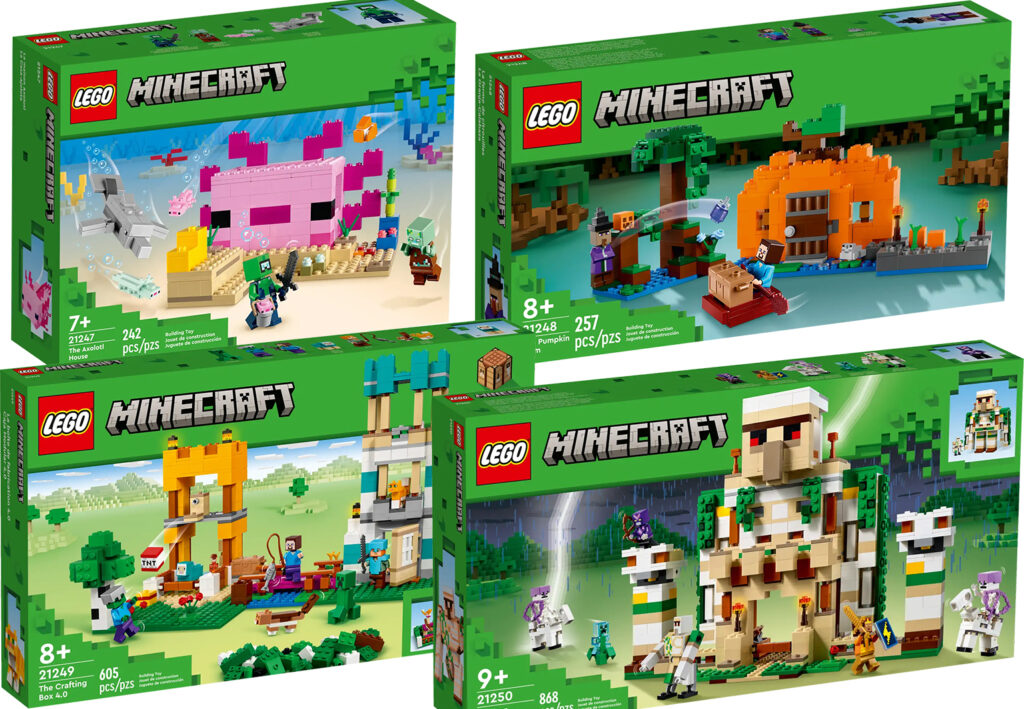 ---
LEGO SONIC THE HEDGEHOG sets
For fans of the super fast Hedgehog Sonic you can look into a new series of sets coming out in August. From a speed shere challenge, to Dr. Eggman's Egg Robot and more. To read more about these sets go to this blogpost.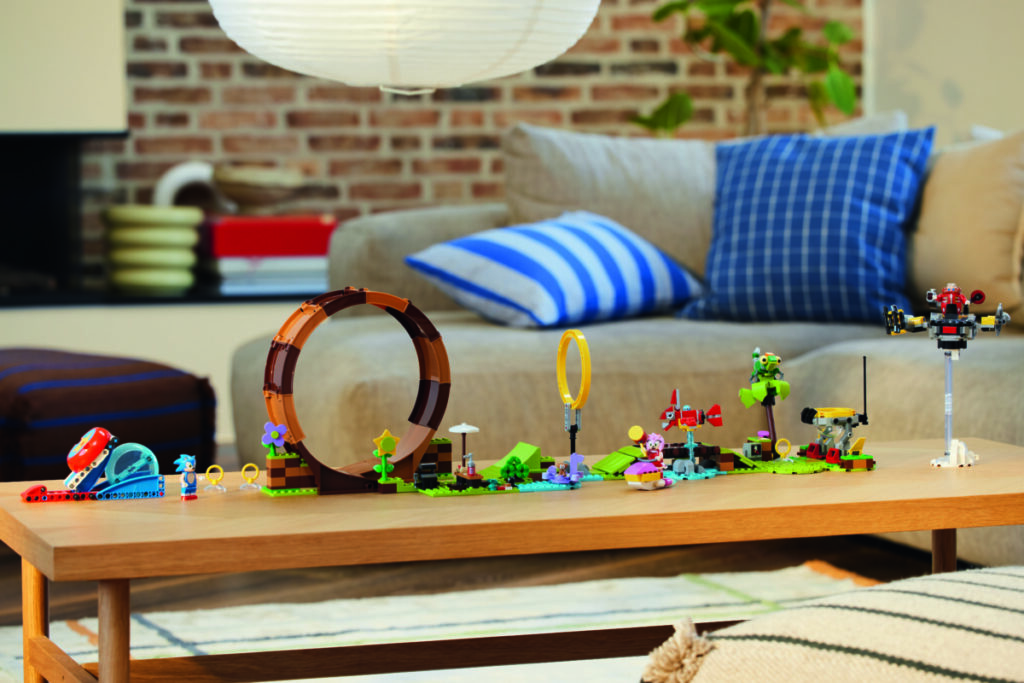 ---
LEGO STAR WARS sets
Are you ready for a new wave with Star Wars sets coming out! We can never get enough of them, but with the new Mech's and a Yavin Rebel Base we really are looking forward to them!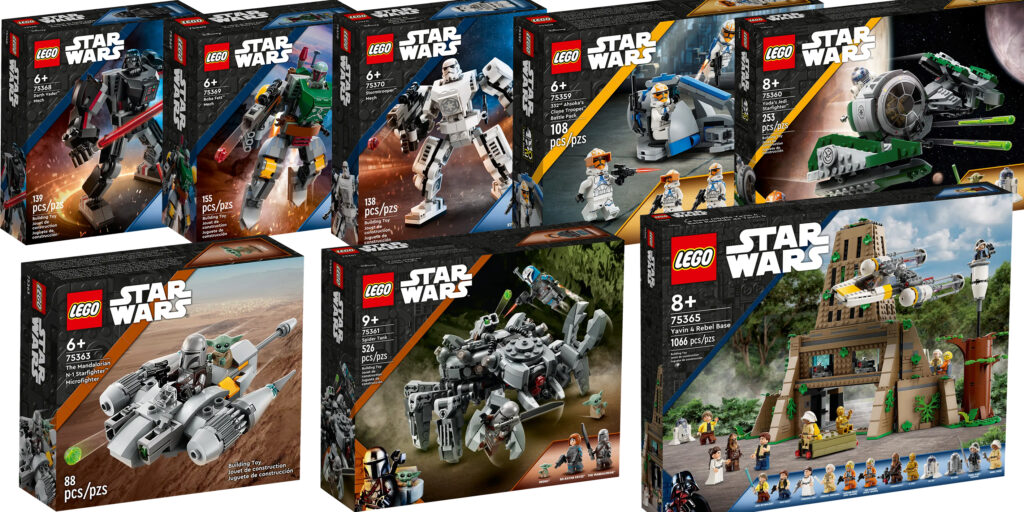 ---
LEGO SUPER MARIO sets
Is Jack Black's 'Peaches' song still stuck in your head? This summer LEGO is adding some now sets to their Super Mario line, including Donkey Kong Expansion sets for the fans – you can read all about those in this blogpost.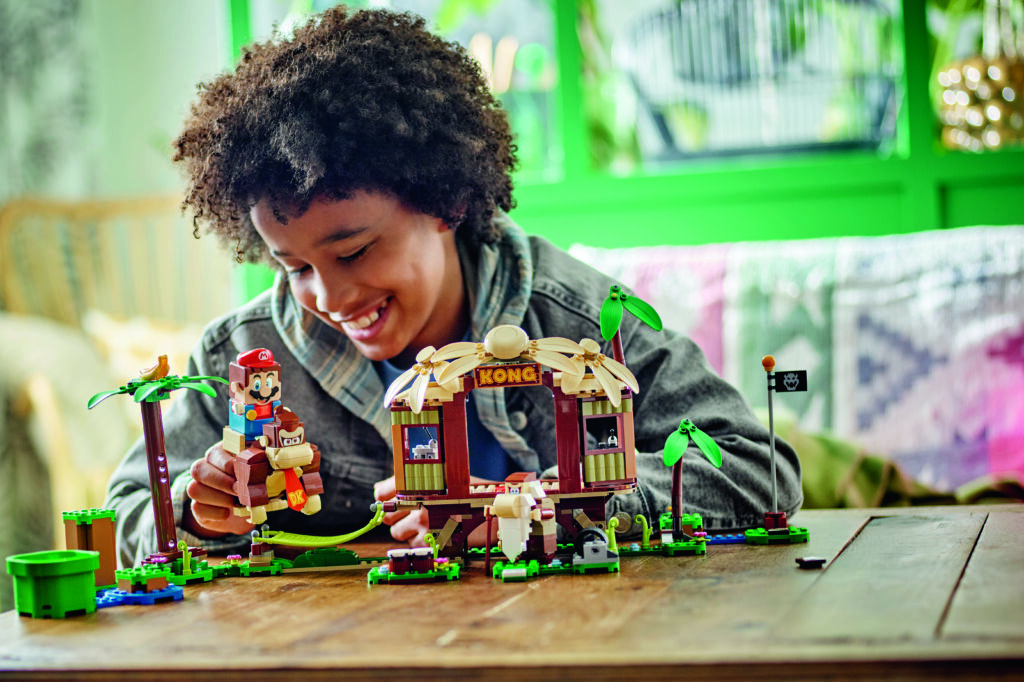 ---
LEGO TECHNIC sets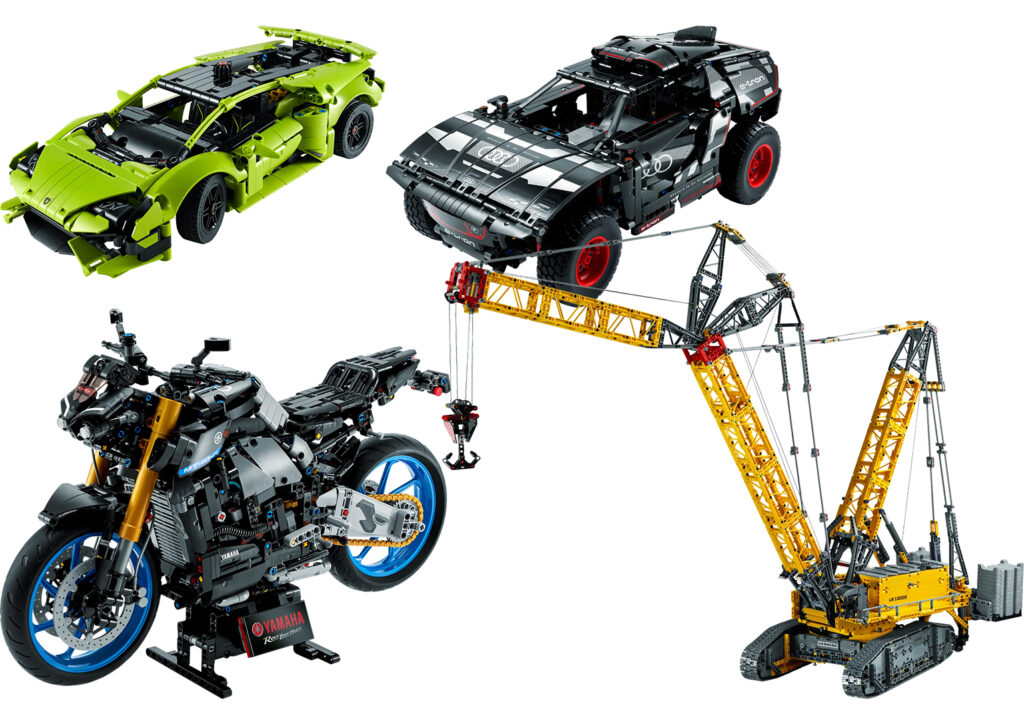 ---
So these are the New Releases by LEGO per 1st August 2023. Are there any sets you would like to get your hands on? Please share with us in the comments below! You can also follow us more Brick stories on Instagram @BettyLovesBricks .