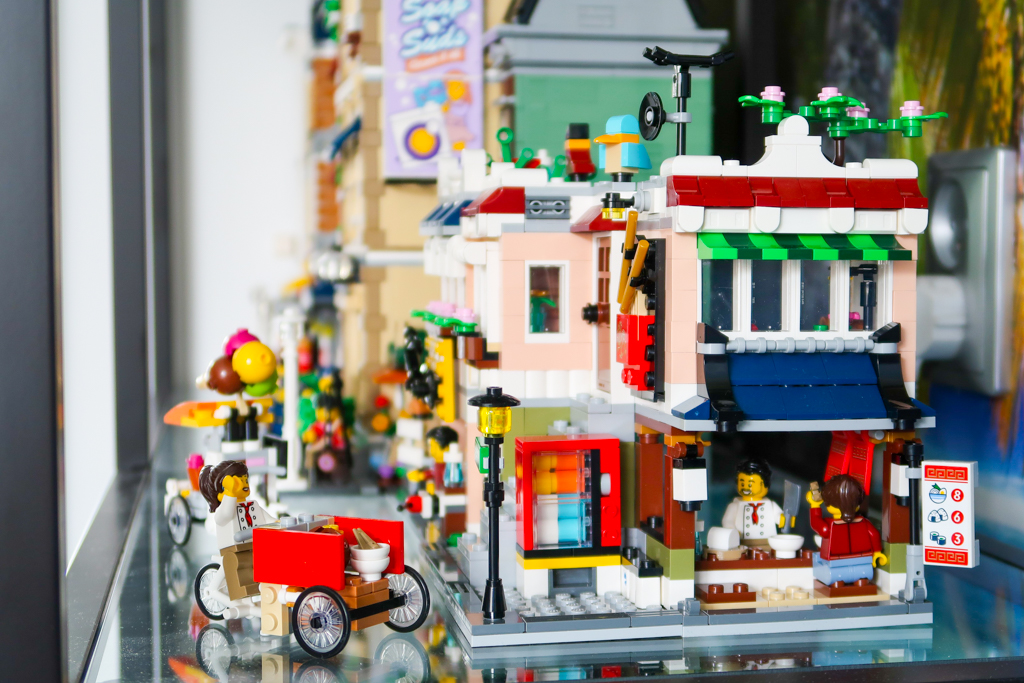 Can your LEGO city or street use some vibrant colors? Are you looking to build a small restaurant or even mobile foodcarts? Than the LEGO Creator 3-in-1 Downtown Noodle Shop is everything you are looking for! Let me show you all 3 designs in my video review and tell you all the bits that make this an excellent piece for such a small price!
Modular buildings are one of my favorite things to build with LEGO. I am a fan of great architecture and always love to build fun and colourful LEGO streets. With this LEGO Creator 3-in-1 Downtows Noodle Shop set #31131 you get to do just that. It is a nice small set for a small price, but one that really well and makes a nice design for any LEGO street.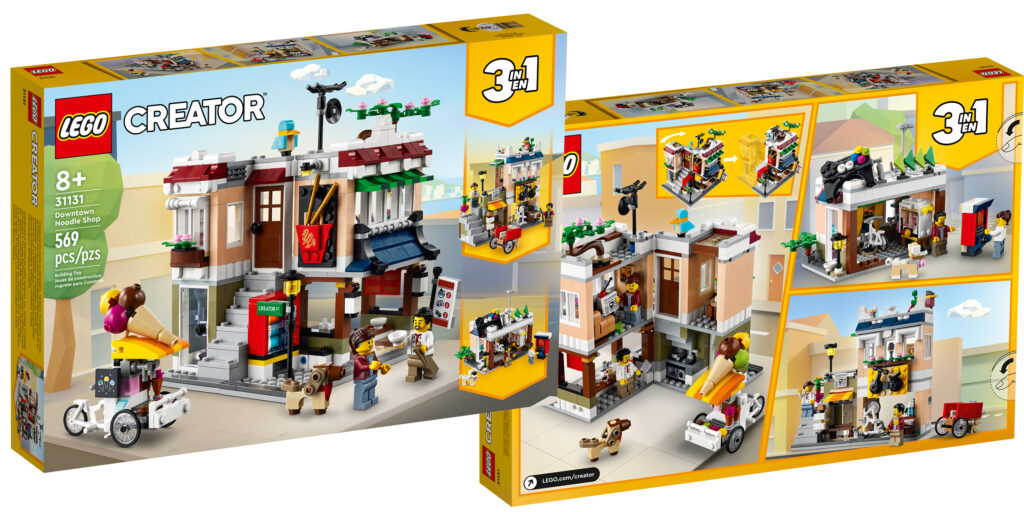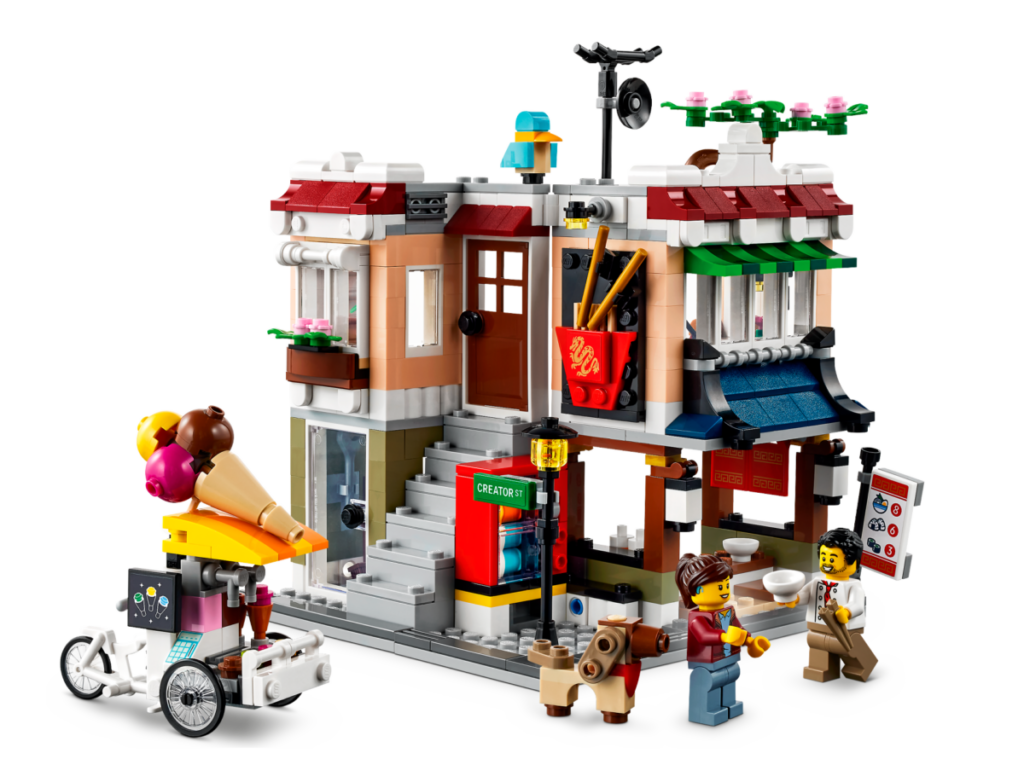 What is included in theLEGO Creator 3-in-1 Downtown Noodle Shop (31131)
You can use the bricks from this one set to build and rebuild to 3 different scenes. Either enjoy having a meal at the Noodle Shop, or make workshop for bike repair with a newsstand or build a nice arcade for playing games and vending machine. And let's not forget that you also can build a bicycle selling ice cream vending machine or a little noodle cart, or even two versions of a brick-built dog. There are so many ways to go about with this 31131 Downtown Noodle Shop set.
---
VIDEO: Review LEGO Creator 3-in-1 Downtown Noodle Shop set
In this video review I will show you all 3 designs and how I use it to intergrate into my LEGO Creator Modular Buildings.
Are you also a LEGO Creator (3-in1) fan and would you like to get this set? Share your thoughts in the comments below and SUBSCRIBE to my Youtube channel for more video's.
---
---
LEGO Creator 3-in-1 Downtown Noodle Shop set details
Set Name: Downtown Noodle Shop
Set number: 31131
Theme: Creator 3-in-1
Pieces: 569
Minifigures: 2
Age: 8+
Dimensions: H: 7.5″ (19 cm), W: 6.5″ (16 cm), D: 2.5″ (6 cm).
Release Date: 1st June 2022
---
SALE NOTIFICATION!
for the NL readers: this set is currently on sale with Bol.com and available for:
---
Are you planning on purchasing this set? Then please consider using the affiliate link in this article. We will receive a small commission over each purchase and you will be supporting us in maintaining this website. Thank you.
---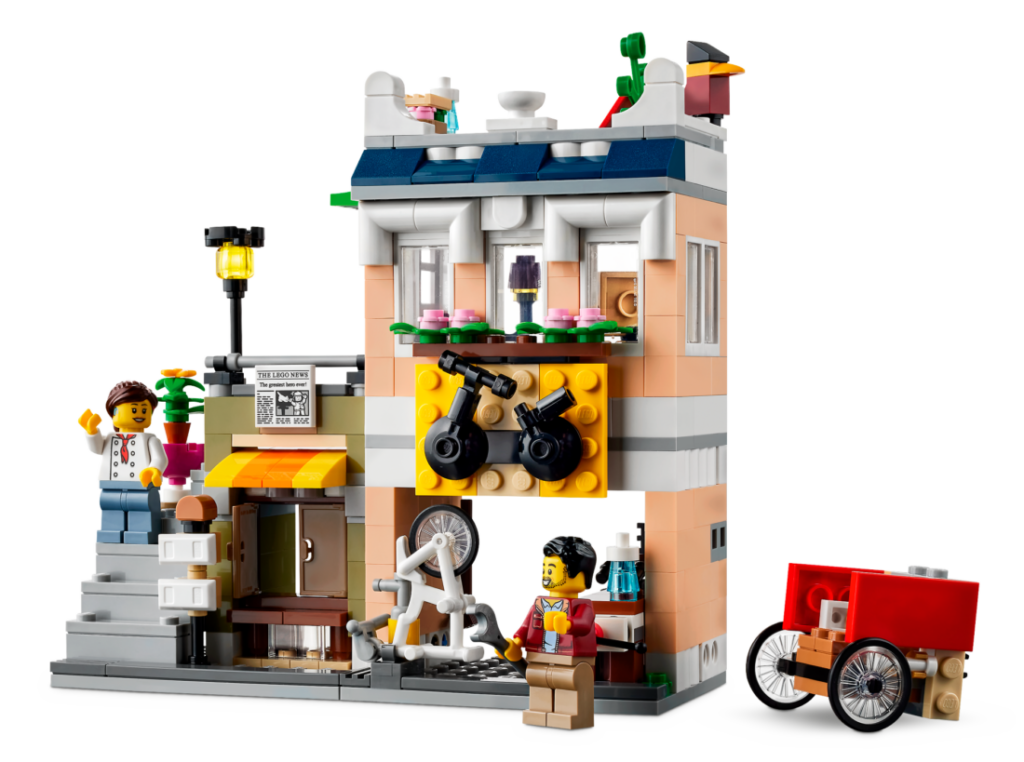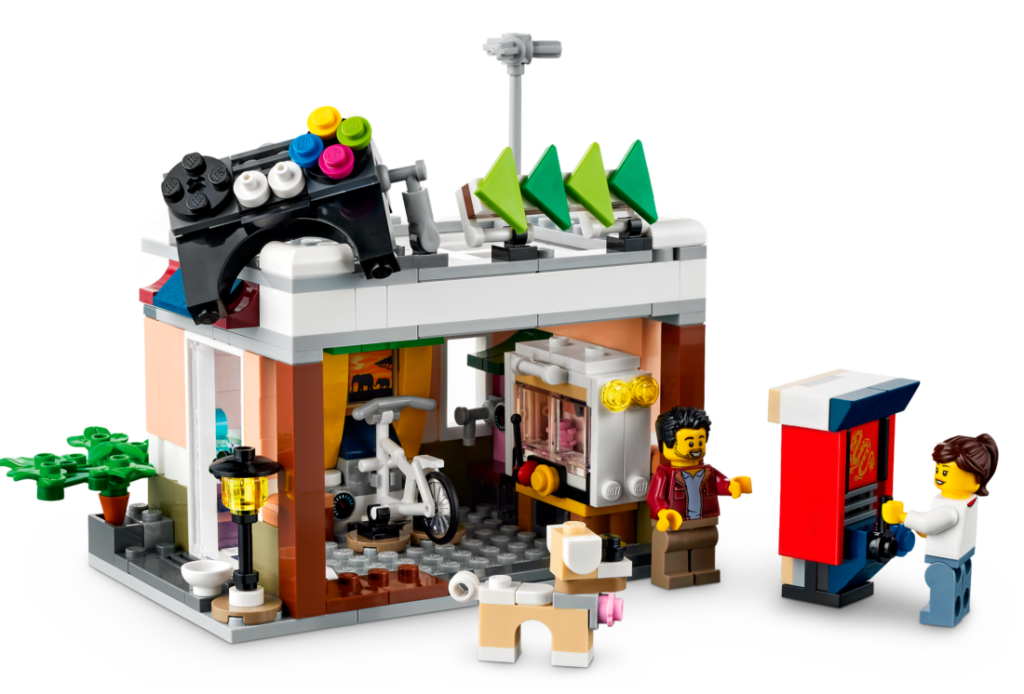 ---
Is this set one you would also one you would like to get your hands on? Please share with us in the comments below! You can also follow us for more Brick stories on Instagram and TikTok @BettyLovesBricks .