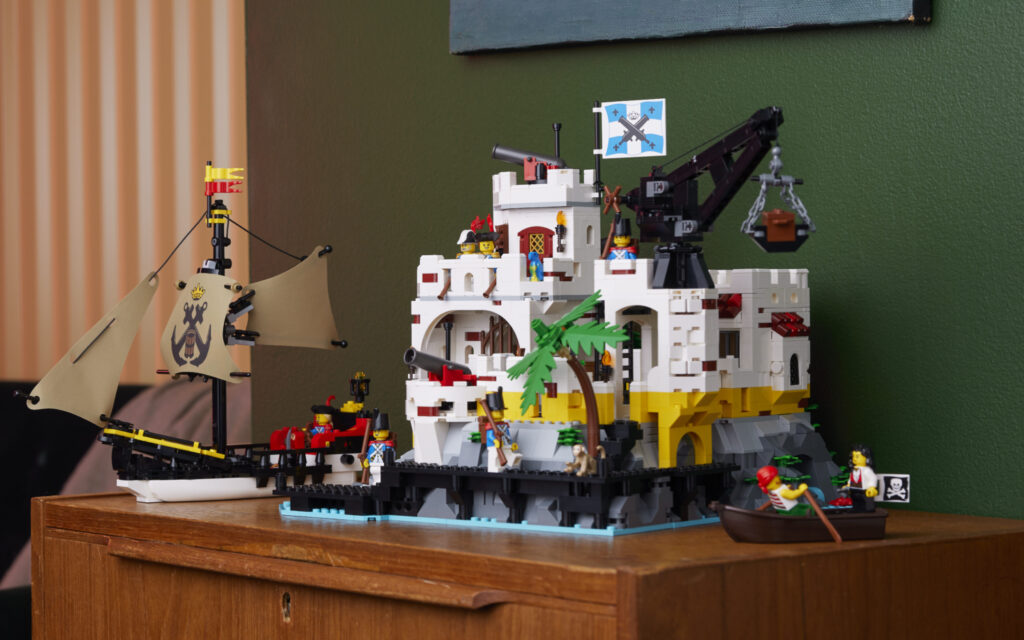 Are ye into pirates, matey? Then coming July ye can get yer game on with a lovely pirate themed LEGO set: The LEGO Icons remake of the 1980's Eldorado Fortress now comes with an actual naval ship and pirate boat (set #10320). Arrr!
About the Eldorado Fortress a.k.a. Governor's Fort Sabre
Discover the world of pirates with this brand new LEGO Icons Eldorado Fortress (#10320) building set for adults. This new set is a tribute to the iconic Eldorado Fortress (#6276) from 1989, also known as the Governor's Fort Sabre. As you can see the box has not changed a lot – and I love that LEGO holds on to authentic details. But where the old set came with a 'pressed' island build and only 506 bricks, the new one will you an extra 2,003 pieces to build the rocks, beach, fortress, pirate boat and an exclusive naval ship all by your own hands. The brick-built base now contains detailed rooms. Not only giving it a better architectural expression of the original set, but also more functions and higher playability.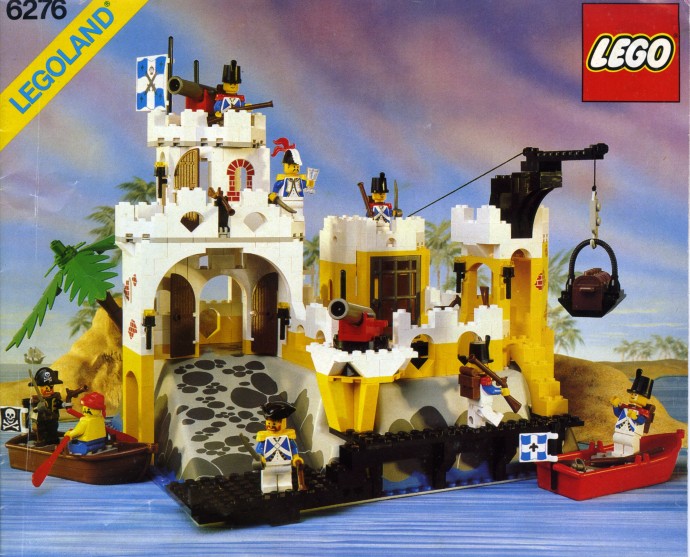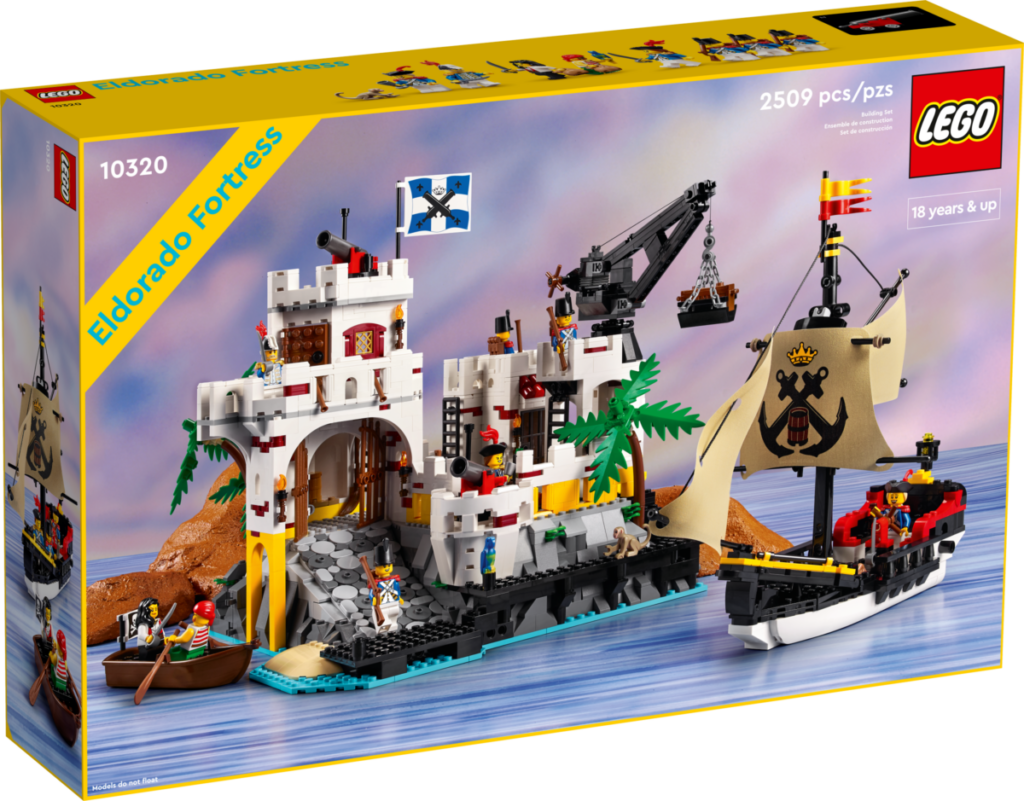 After building this iconic fortress brick by brick you get to uncover hidden treasures and play out scenes in the admiral's office, a pirate prison and a few nice secret spaces. Create different configurations with the modular rooms and and stage your own battle scenes with working cannons, crane tower, 8 minifigures and a cool galleon with fabric sails.
For more new LEGO set releases per 1st July 2023, please go to this article.
---
VIDEO: Review LEGO Icons Eldorado Fortress set 10320
For a complete review of this LEGO Icons Eldorado Fortress set please have a look at my Youtube video:
---
Are you also a LEGO Icons and Pirate themed sets? And would you like to get this Eldorado Fortress set? Share your thoughts in the comments below and SUBSCRIBE to my Youtube channel for more video's.
---
10320 LEGO Icons Eldorado Fortress set details
Set Name: Eldorado Fortress
Set number: 10320
Theme: ICONS
Pieces: 2,509
Age: 18+
Minifigures: 8
Dimensions: H: 11″ (27 cm), W: 28″ (70 cm) and D: 10″(24 cm)
Release Date: VIP early release: 4th July 2023 / regular release: 7th July 2023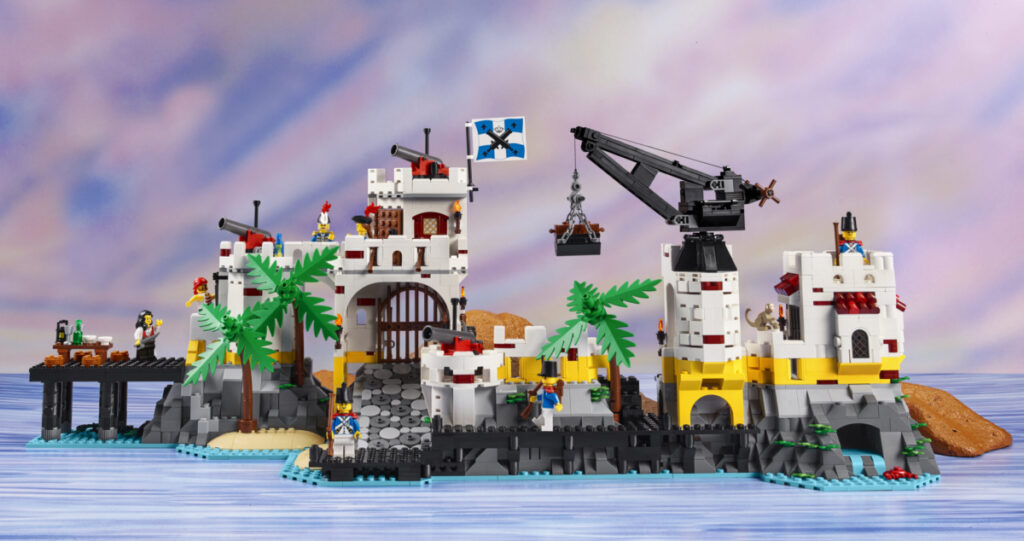 ---
Is this LEGO Eldorado Fortress a set you would like to get your hands on? Please share with us in the comments below! You can also follow us for more Brick stories on Instagram and TikTok @BettyLovesBricks.
For more new LEGO set releases per 1st July 2023, please go to this article.
---