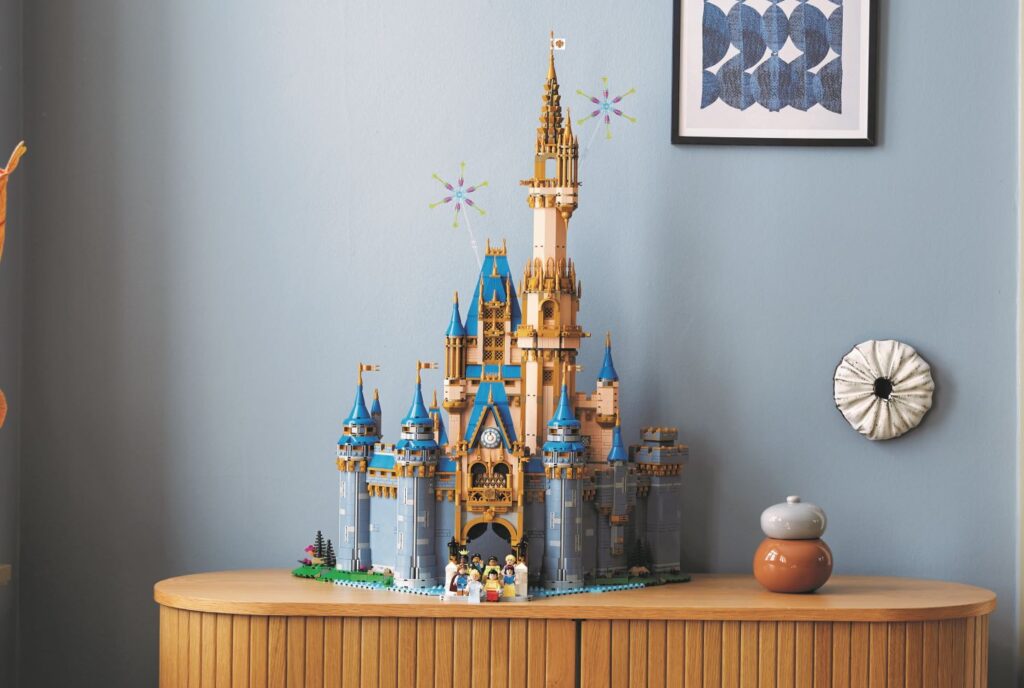 It is no surprise that with the 100 year celebration of Disney there are also new LEGO Disney sets coming out. But this July you can savour all your hopes and dreams on a gigantic LEGO Disney Castle set #43222. Lets take a look at this review.
Difference old and new LEGO Disney Castle sets
If this castle is looking anything familiar to you then that must be because a Disney Castle was already released in 2016. Both sets are a replica of the iconic Walt Disney World® Resort Cinderella Castle in Orlando (Florida, USA). The first Disney Castle (71040) was mostly compiled of grey, tan and dark blue bricks. The new Disney Castle (43222) released for the 100- years Disney celebration in 2023 has more blue added and a bigger touch of pink to resemble the castle in real life. Both designs look incredible and are huge! And now you will get 8 Disney prince's and princess' as minifigures, whereas the old castle contained Mickey Mouse, Minnie Mouse, Donald Duck, Daisy Duck and Tinker Bell as minifigures.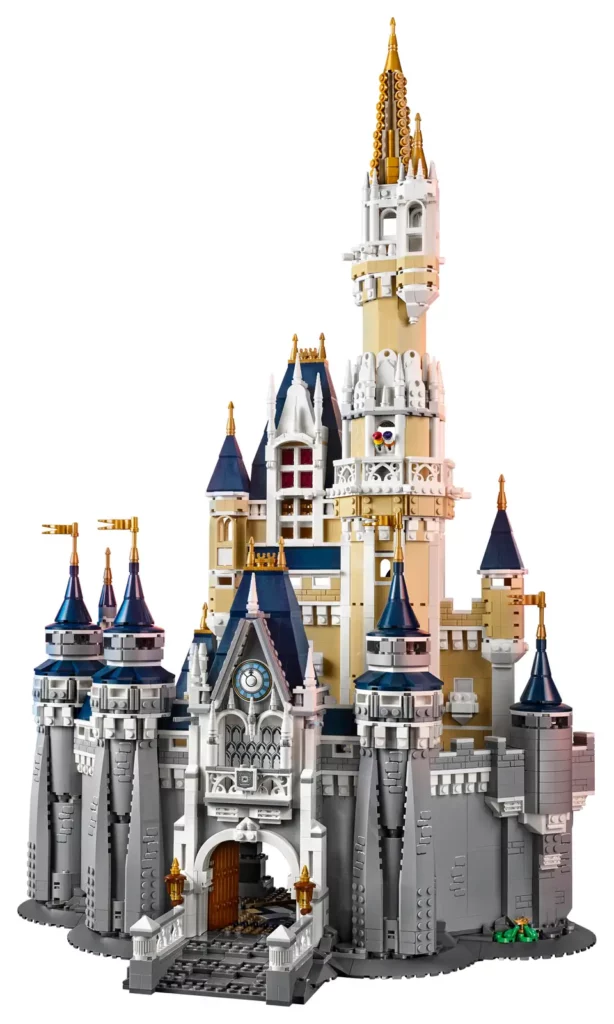 Information LEGO Disney Castle – 100 years edition
The new LEGO Disney Castle (43222) set is based on several well-known Disney Princess movies. The set is showing different rooms with references and nostalgic details of those movies. And there even is a special time capsule commemorating the 100 years of Disney celebration this year. This Disney Castle is the ultimate display piece for the fans.
For more new LEGO set releases per 1st July 2023, please go to this article.
---
VIDEO: Review LEGO Disney Castle set 43222
For a complete review of this LEGO Disney Castle 2023 set please have a look at my Youtube video:
---
43222 LEGO Disney Castle set details
Set Name: Disney Castle
Set number: 43222
Theme: Disney
Pieces: 4,837
Age: 18+
Minifigures: 8
Dimensions: H: 32″ (80 cm), W: 24″ (59 cm) and D: 13″(33 cm)
Retail Price: US 399.99 / NL € 399.99 / GB£ 344.99
Release Date: VIP early release: 1st July 2023 / regular release: 4th July 2023
P.S. With this purchase you will be eligeble to pick up the LEGO Disney 100 Years Celebration Gift With Purchase (GWP). Are you ready to pick up yours?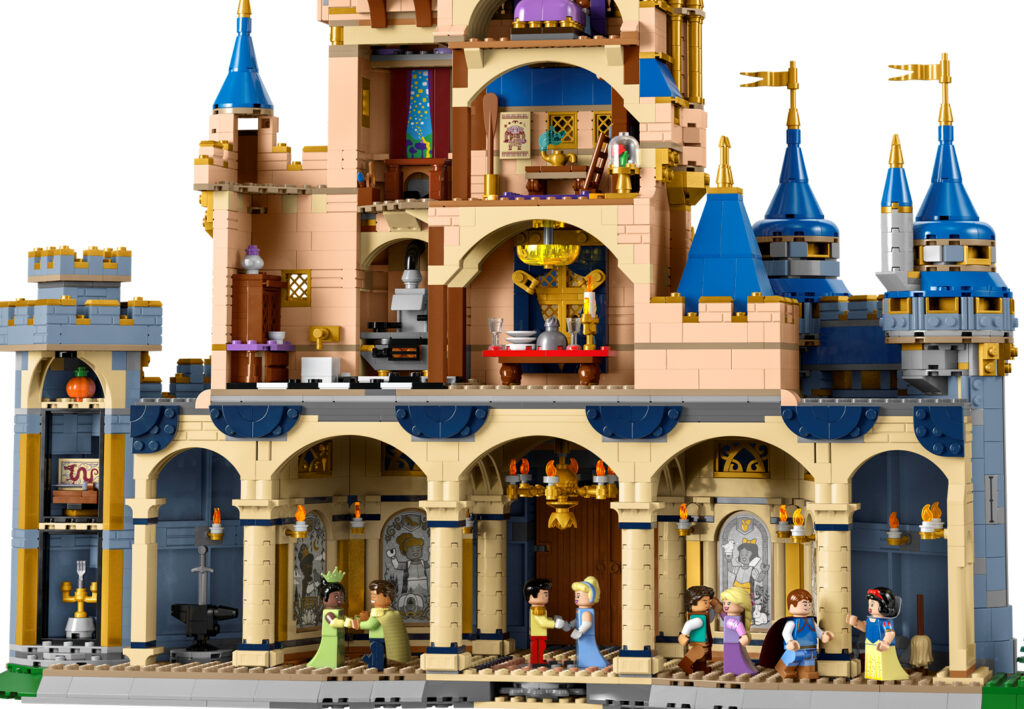 ---
Is this LEGO DISNEY CASTLE a set you would like to get your hands on? Please share with us in the comments below! You can also follow us for more Brick stories on Instagram and TikTok @BettyLovesBricks.
For more new LEGO set releases per 1st July 2023, please go to this article.
---