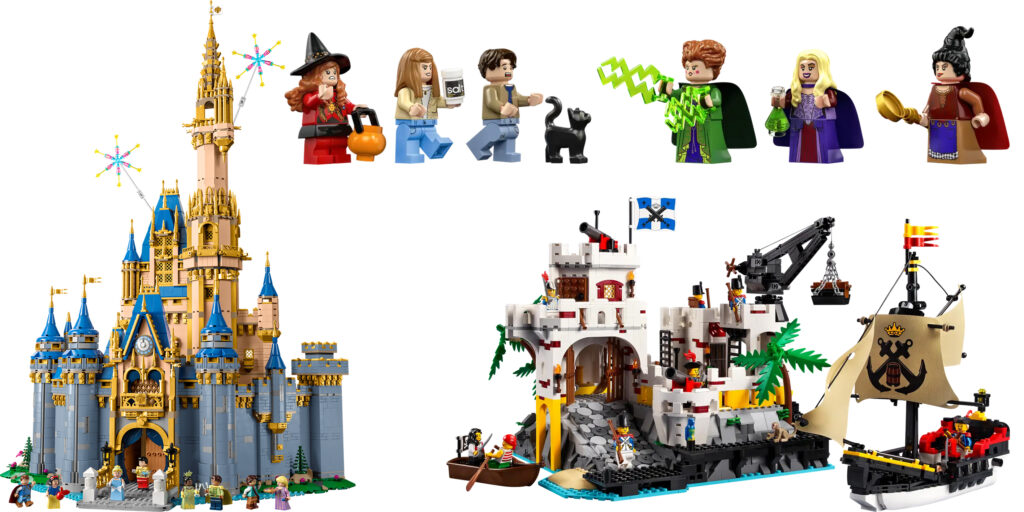 Right before the Summer holiday season starts, LEGO will be treating us to just a few very nice and big sets! The list is quite short, but I promise August will be making up in numbers for most of it ;-). But this large sets coming out in uly will make you brush up on Pirate talk with the Eldorado Fortress. Celebrate 100 years of Disney magic with the enchanted Disney Castle. Or even prepare yourself for the return of the Sanderson Sisters in time for Halloween. Here is the list of LEGO July 2023 new releases.
---
List of LEGO July 2023 new releases
---
Now lets' have a closer look at these new LEGO releases in July 2023. Which one is your favorite??
---
LEGO DISNEY Castle #43222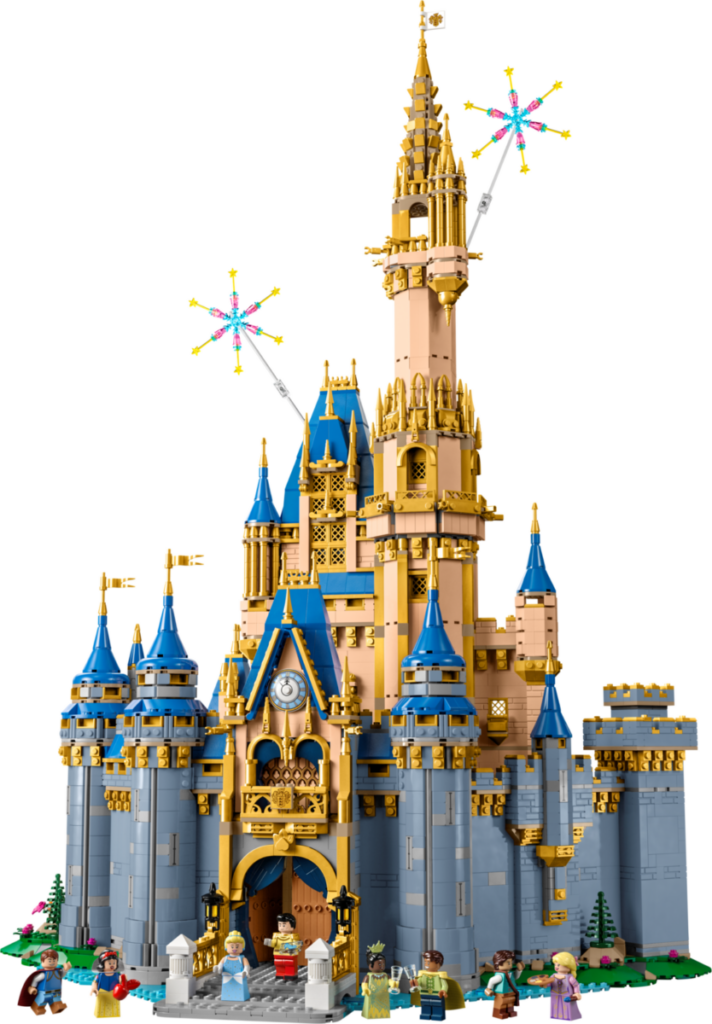 The Disney Castle is a dream for many and this set is a much anticipated one! Upon arrival of one of the Disney Parks you need one glance at the castle and leave all your worries behind. The remake of the popular 2016 castle can be put as bigger and better, so that the VIP's can start lining up on 1st July (all others on the 4th July) to try and get their hands on this magical 100 year celebration for Disney. For the full review of this set please go to this blogpost.
---
LEGO ICONS Eldorado Fortess #10320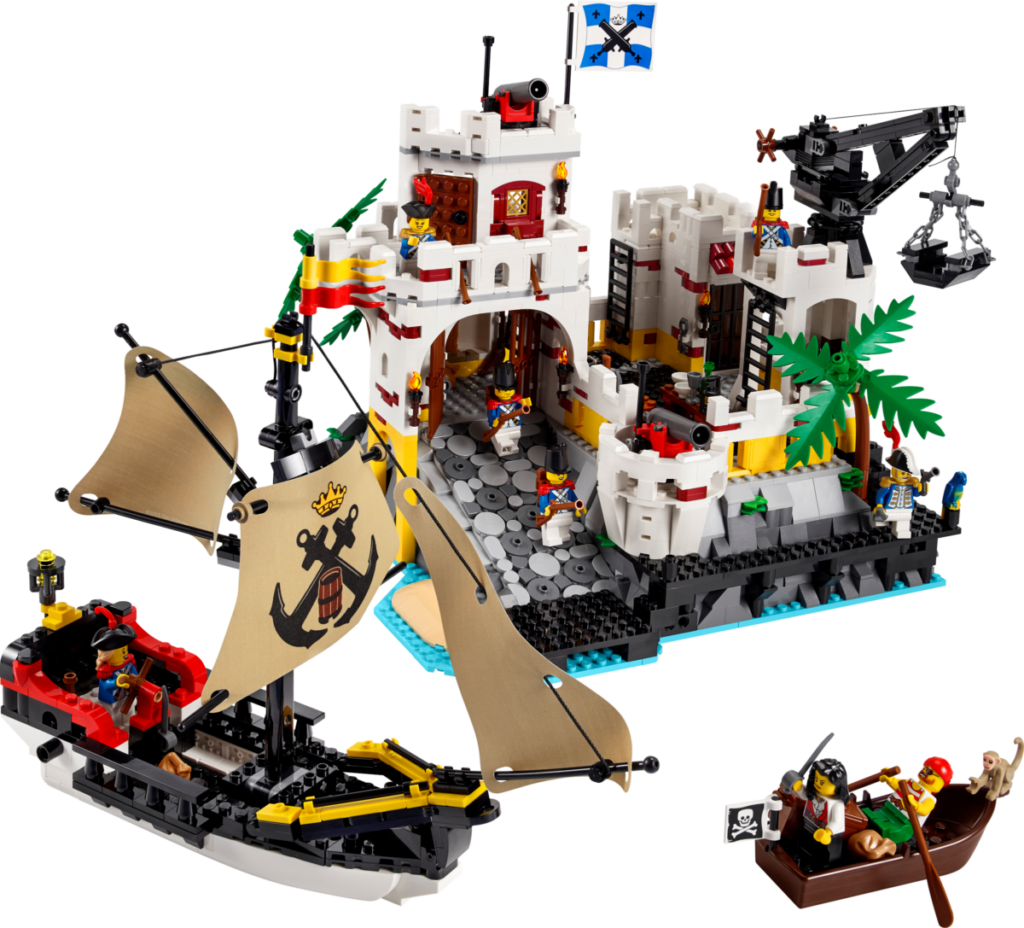 Are ye into pirates, matey? Then coming July ye can get yer game on with a lovely pirate themed LEGO set: The LEGO Icons remake of the 1980's Eldorado Fortress now comes with an actual naval ship and pirate boat (set #10320). Arrr! For more details and review of this set please go to this blogpost.
---
LEGO IDEAS Disney Hocus Pocus: The Sanderson Sisters' Cottage #21341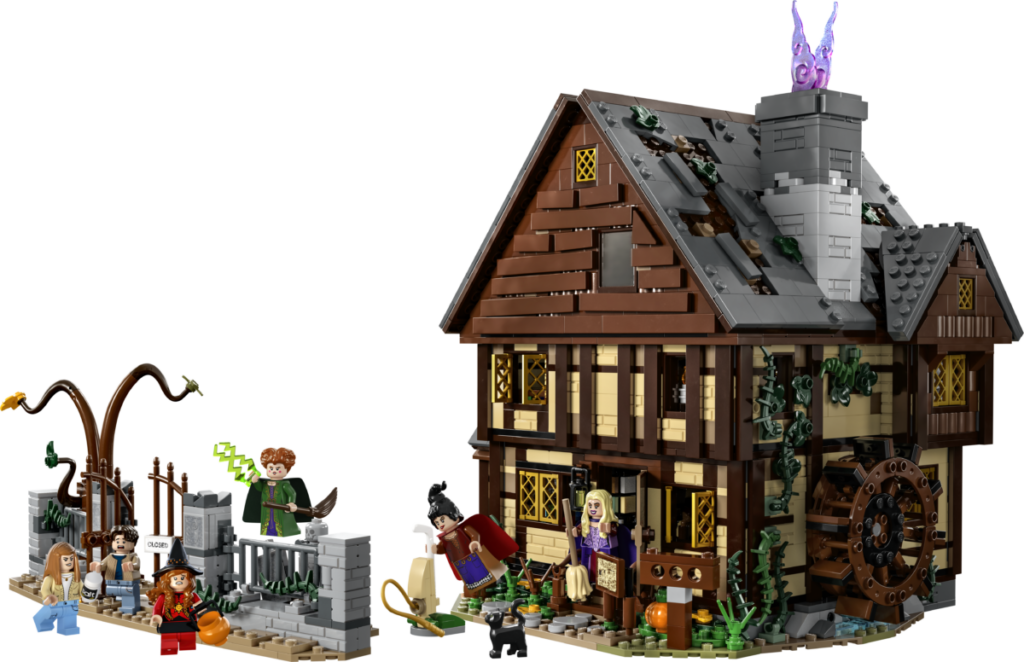 It might look a little bit too early to be looking forward to Halloween, but not for LEGO. This summer they will be reviving the Sanderson Sisters from the epic Halloween Disney Movie Hocus Pocus! Where fans can build the cottage and museum and recreate beloved scenes from the movie. For more information about this set go to this blogpost.
---
Gift With Purchase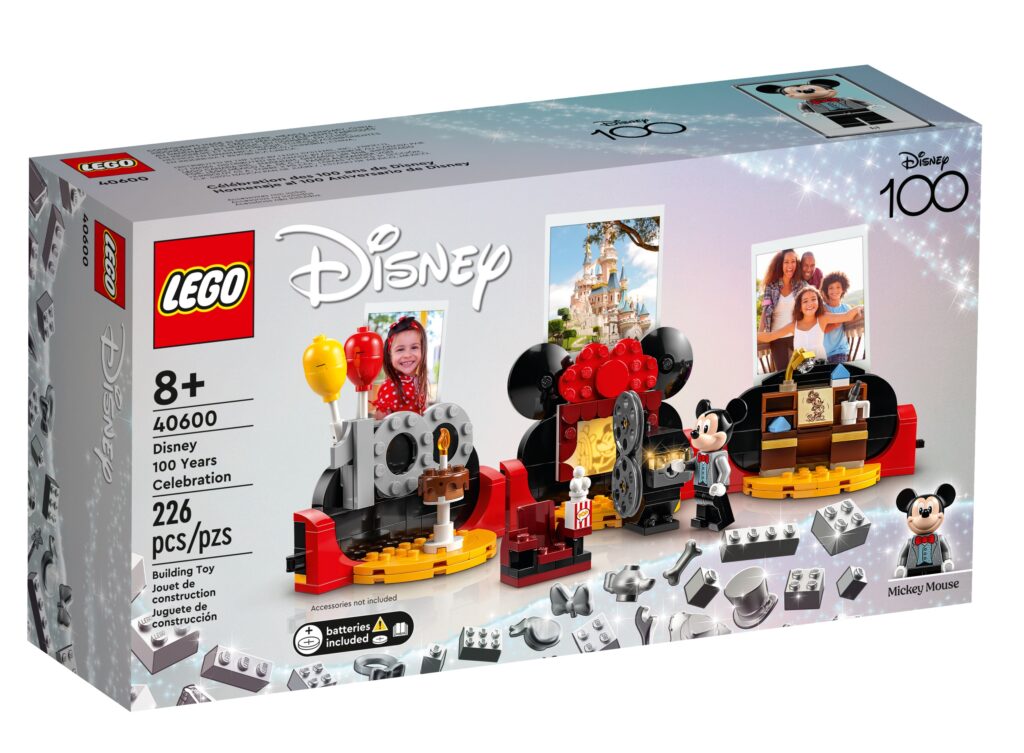 In July LEGO is also offering a FREE gift with the Purchase of LEGO Disney Sets. This promotion is only available between 1st July – 8th July 2023 and to activate it our total Disney purchase amount needs to above $ 100,= / € 100,= / £ 95,=. Read more about this set and its contents in this blogpost.
---
So these are the New Releases by LEGO per 1st July 2023. Are there any sets you would like to get your hands on? Please share with us in the comments below! You can also follow us more Brick stories on Instagram @BettyLovesBricks .