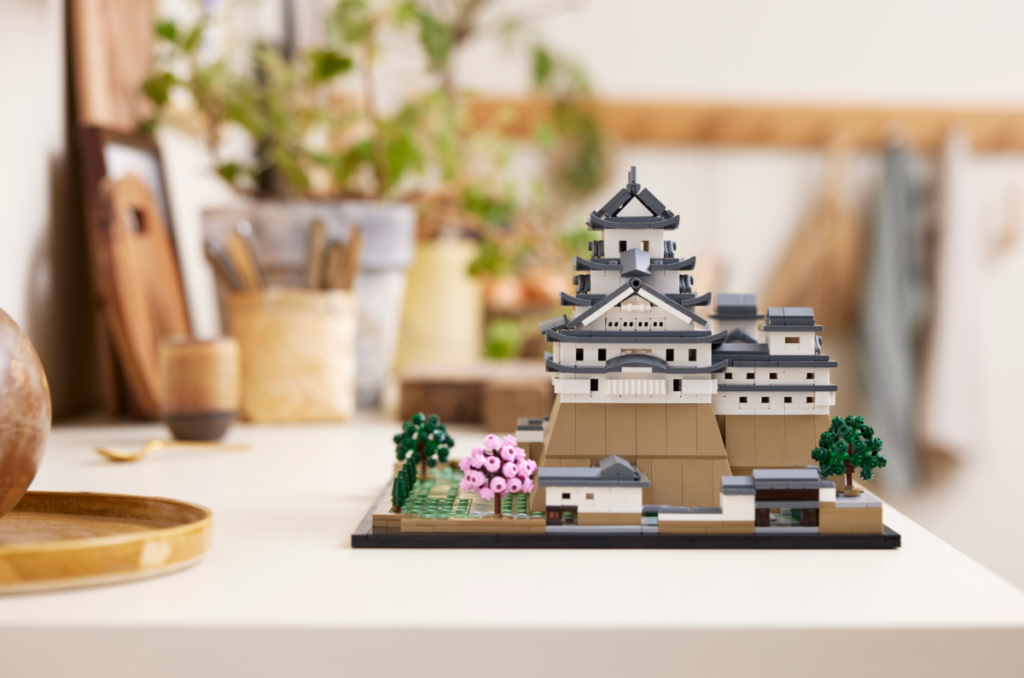 It looks like LEGO is trying to put us in a more 'zen' mood this year by releasing several Japanese style LEGO sets. Coming August we can welcome another two, which are the LEGO Himeji Castle (21060) as well as a Tranquil Garden set (10315), so I've made a list of 5 Japanse Style LEGO sets for those interested in Japan.
LEGO sets to honour Japan tradition, architecture, technology and more
As a Dutchie I have always been interested in other countries and cultures and I absolutely love Asia. Japan is definitely high on my to-visit list, as I think the Japanse culture, architecture, landscaping, but also food and technologies have made their mark on this world. Therefor I have summed up 5 Japanese style LEGO sets that are fun to build, but also make a lovely representation of the country and its cultures. From that gorgeous Himeji castle, to peace and tranquility in gardening, but also the smashing 80's PAC-man arcade game and a great piece of Japanse artwork in full detail and more.
For more new LEGO sets coming out in August 2023, please go to this blogpost.
---
5x Japanese style LEGO sets:
---
LEGO Himeji Castle set 21060

Celebrate the longevity and majestic beauty of one of Japan's most revered buildings with this LEGO Architecture Himeji Castle (21060). The display models recreates authentic details such as the castle's turrets, walkways and asymmetric walls in LEGO style. Lift off the top of the main building to view a simplified interpretation of the interior layout. The surrounding gardens include 4 buildable cherry trees, 2 with green foliage and 2 with pink cherry blossoms.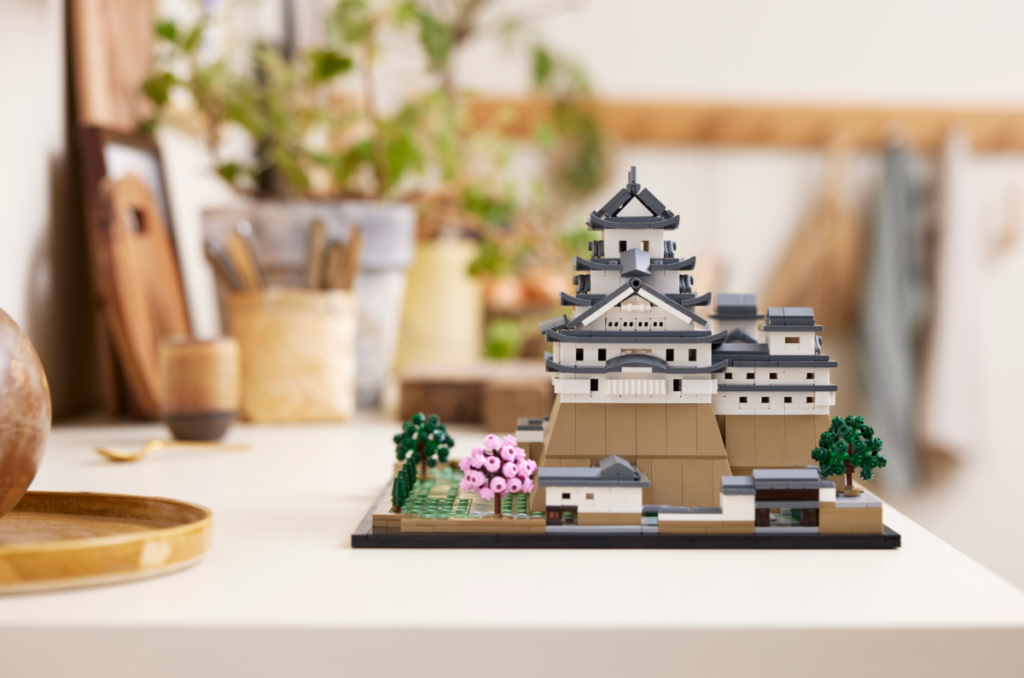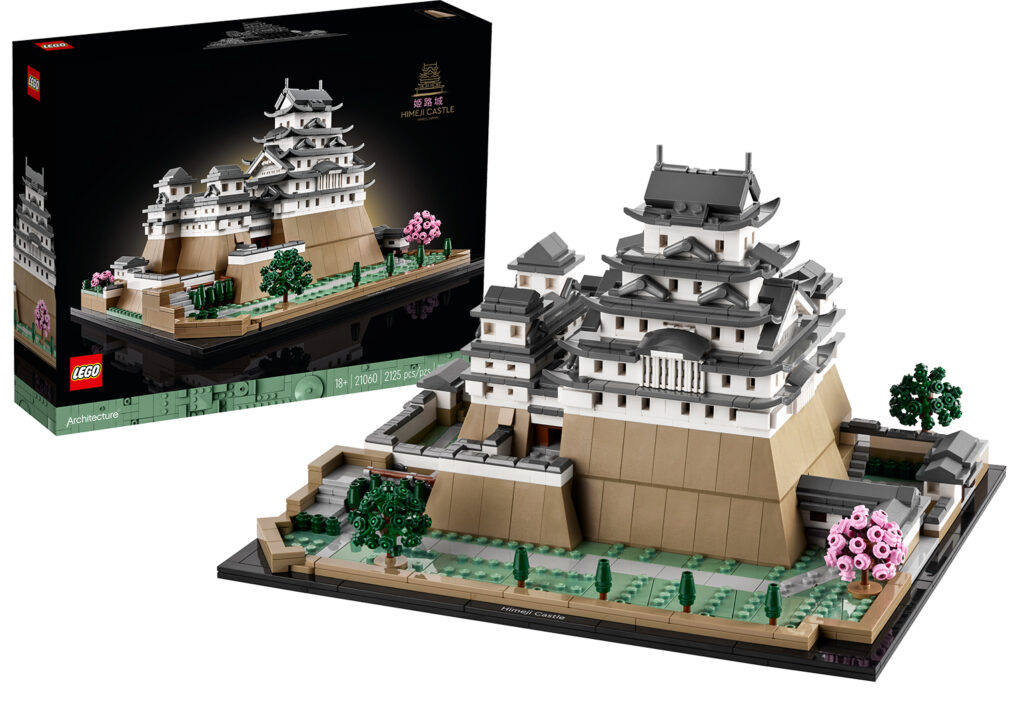 ---
LEGO Bonsai Tree set 10281
Keeping a Bonsai tree is an ancient Japanese art and requires skills. With this LEGO Bonsai Tree (10281) building kit you can enjoy a sense of calm as you carefully shape the bonsai tree model in a rectangular pot with slatted wood-effect. Just as that season changes (or your mood) you can opt for either green leaves or pink cherry blossoms. This pretty display piece will bring a nice touch to any home or office as it is a botanical and Japanese beauty. Please go to this article to read more about the LEGO Botanical Collection.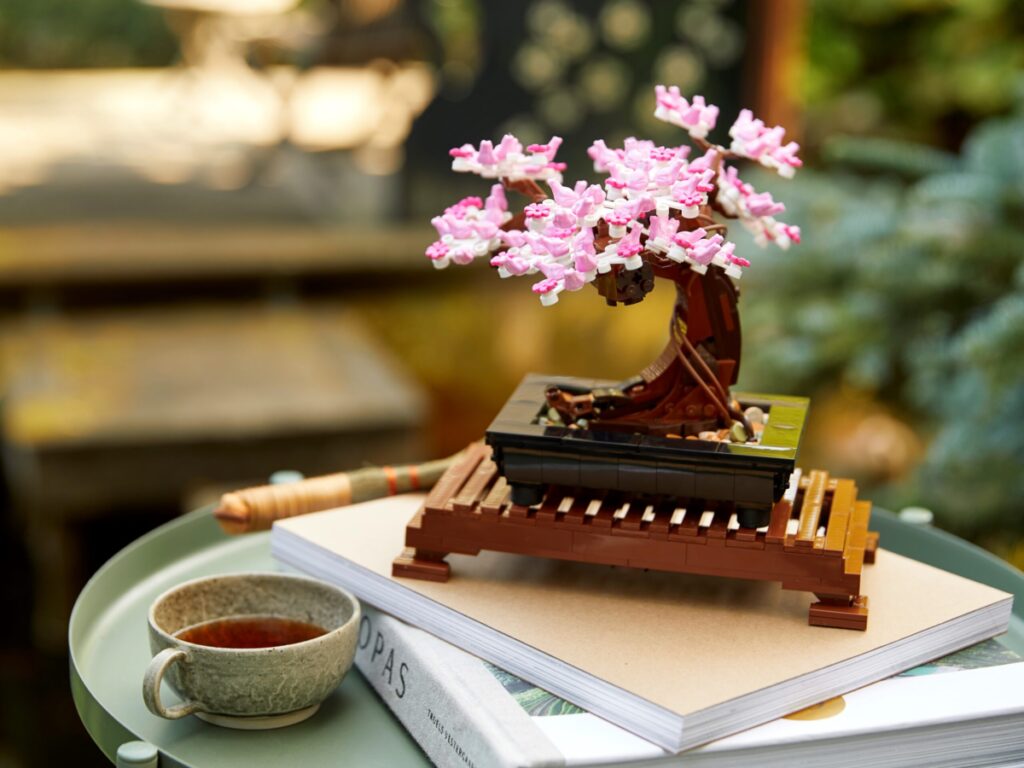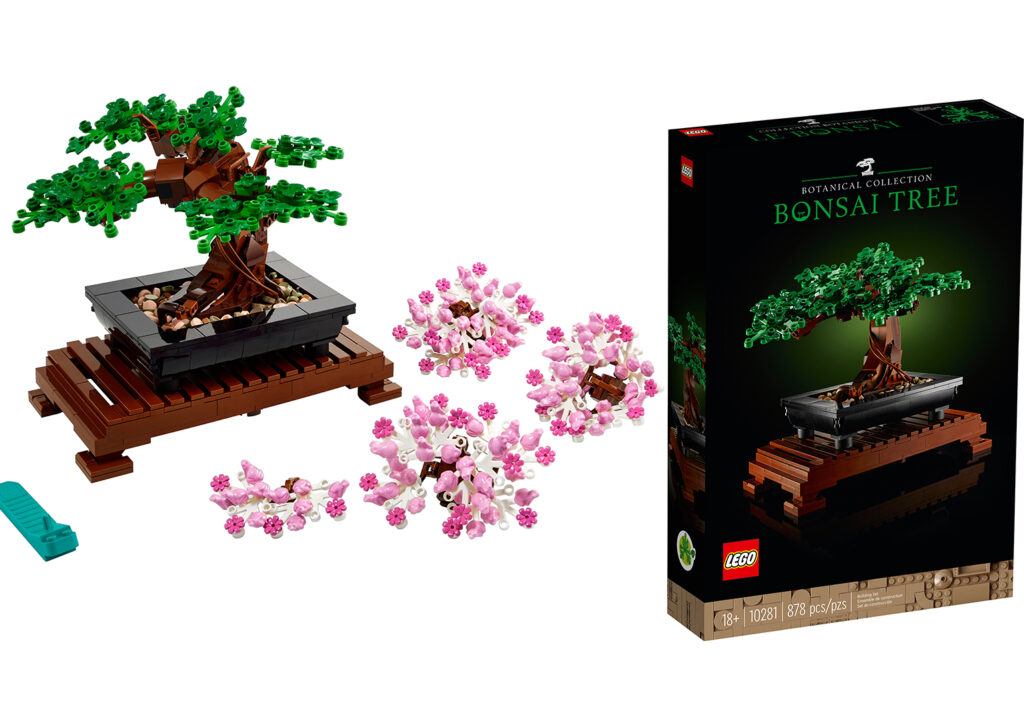 ---
LEGO PAC-MAN Arcade set 10323
Let's take a trip back to the 80's, with the LEGO PAC-MAN Arcade set (10323). The Japanse Bandai Namco company made this vintage and iconic game that changed my childhood for ever. For more detailed information about this LEGO set please go to this blogpost.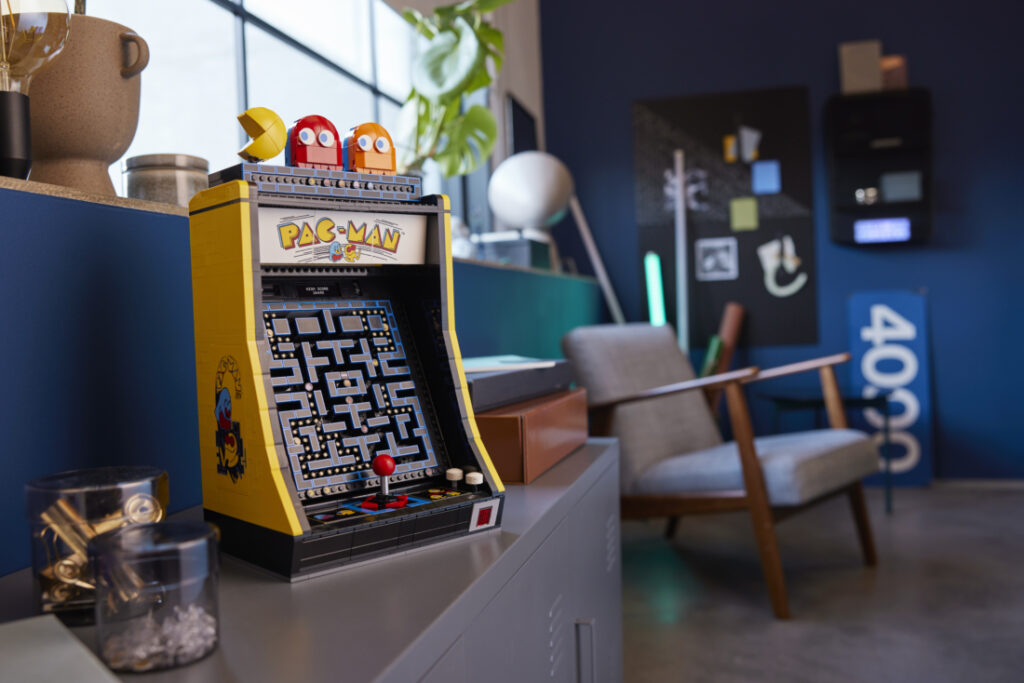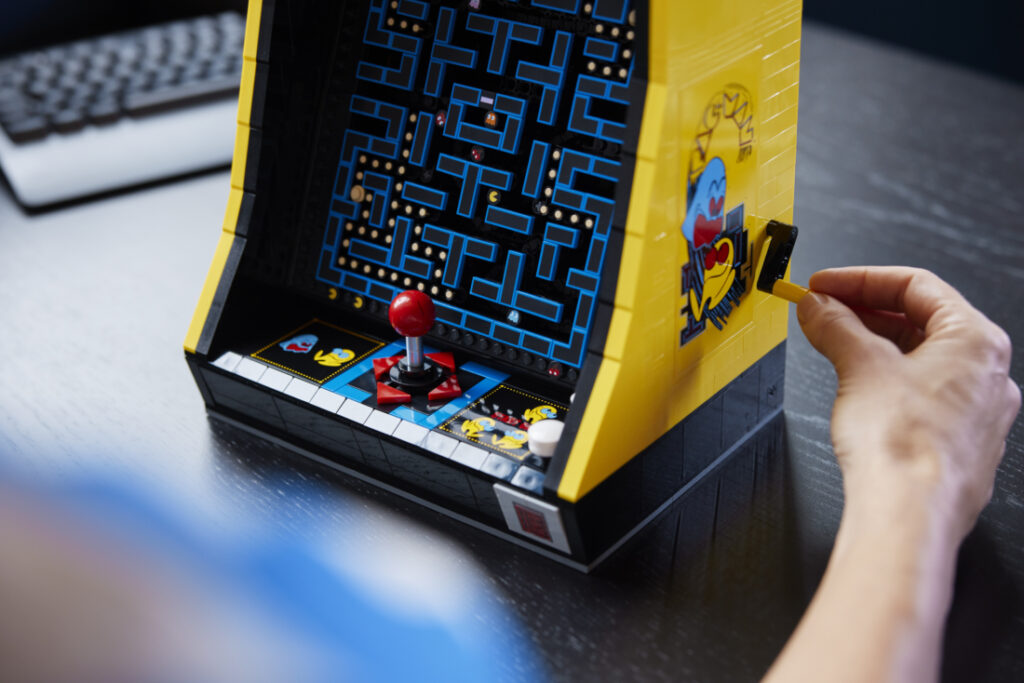 ---
LEGO Hokusai – The Great Wave set 31208
Celebrate one of the most iconic artworks of the last two centuries. Make a LEGO replica of Hokusai's The Great Wave. A 1,810-piece LEGO hobby project for adults featuring 6 canvas plates, 2 hanger elements and a decorative tile with Hokusai's signature. During the immersive building process, you can completely relax , and indulge in some creative joy and genuine mindfulness. Scan theQR code to listen to a soundtrack tailor-made with content to enhance your time building this impressive piece of Japanese wall art.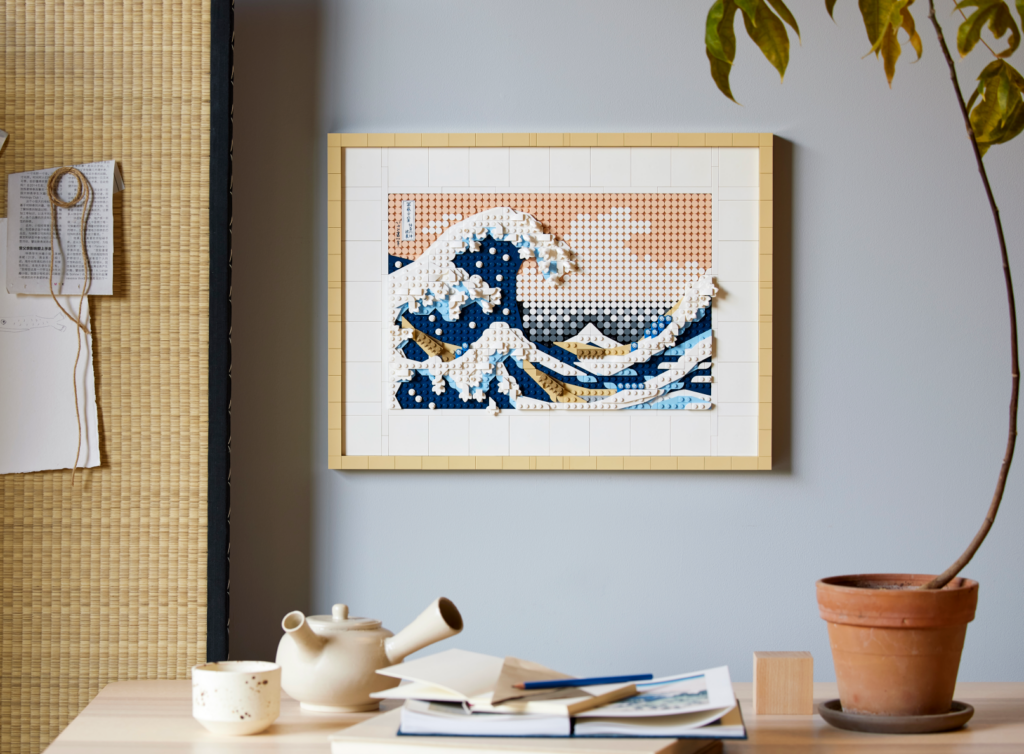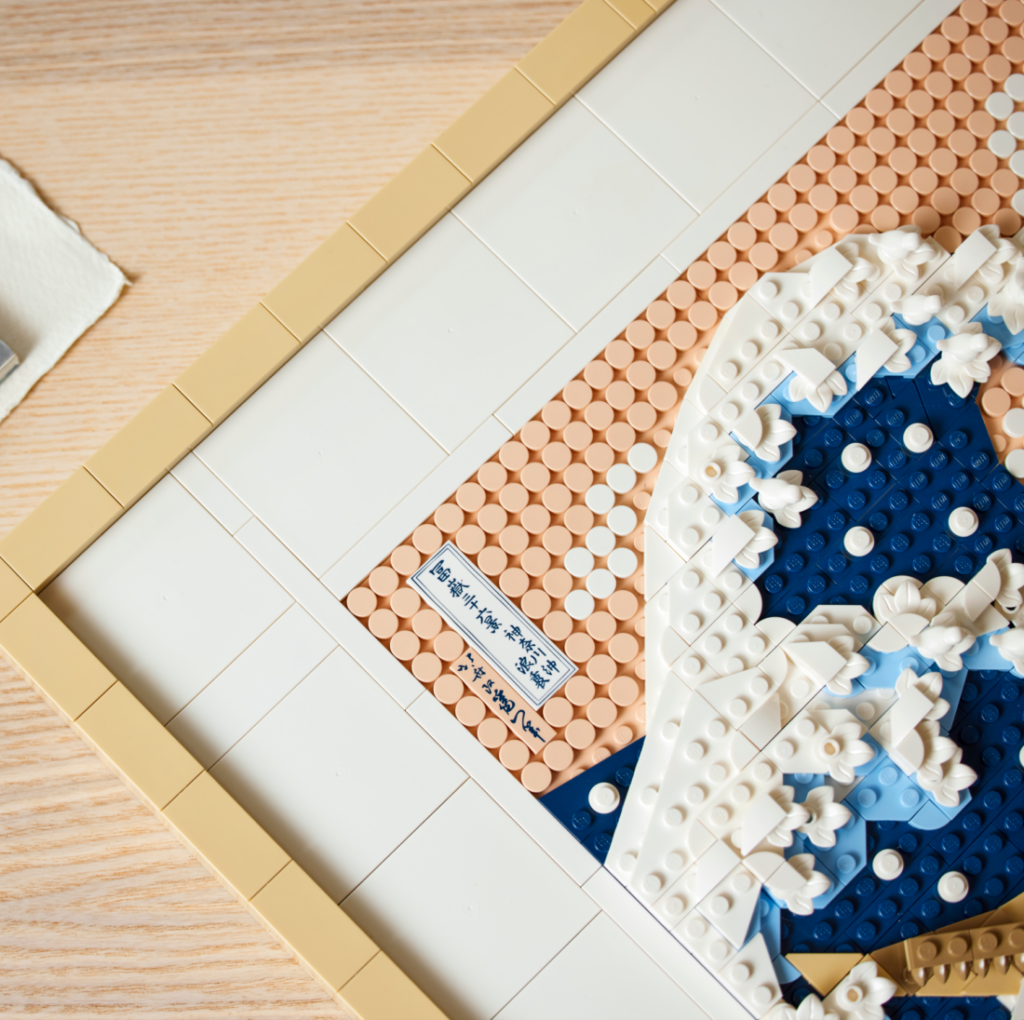 ---
LEGO Tranquil Garden set 10315
Get into some zen and mindful building with the LEGO Icons Tranquil Garden (10315) set for adults. Based on a traditional Japanese garden, this buildable model includes a pavilion with a detailed tea-ceremony room, an arched bridge, stream, koi carp, lotus flowers, trees, rocks, and stone lanterns. Slots in the base of the Zen garden model make rearranging easy, so you can create different configurations for display in the home or office.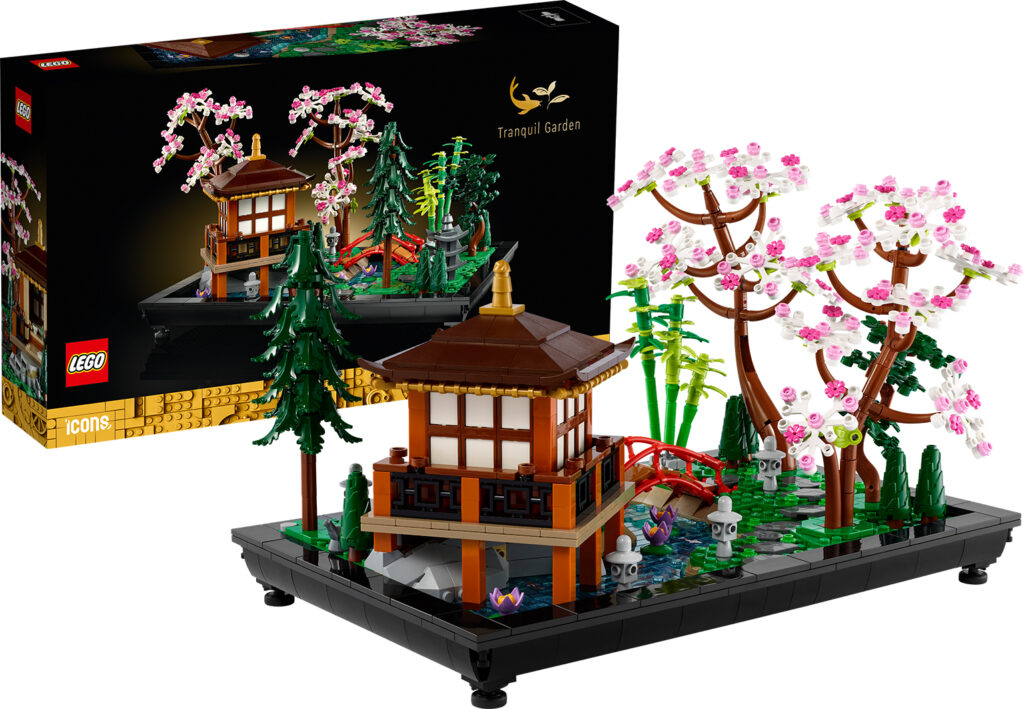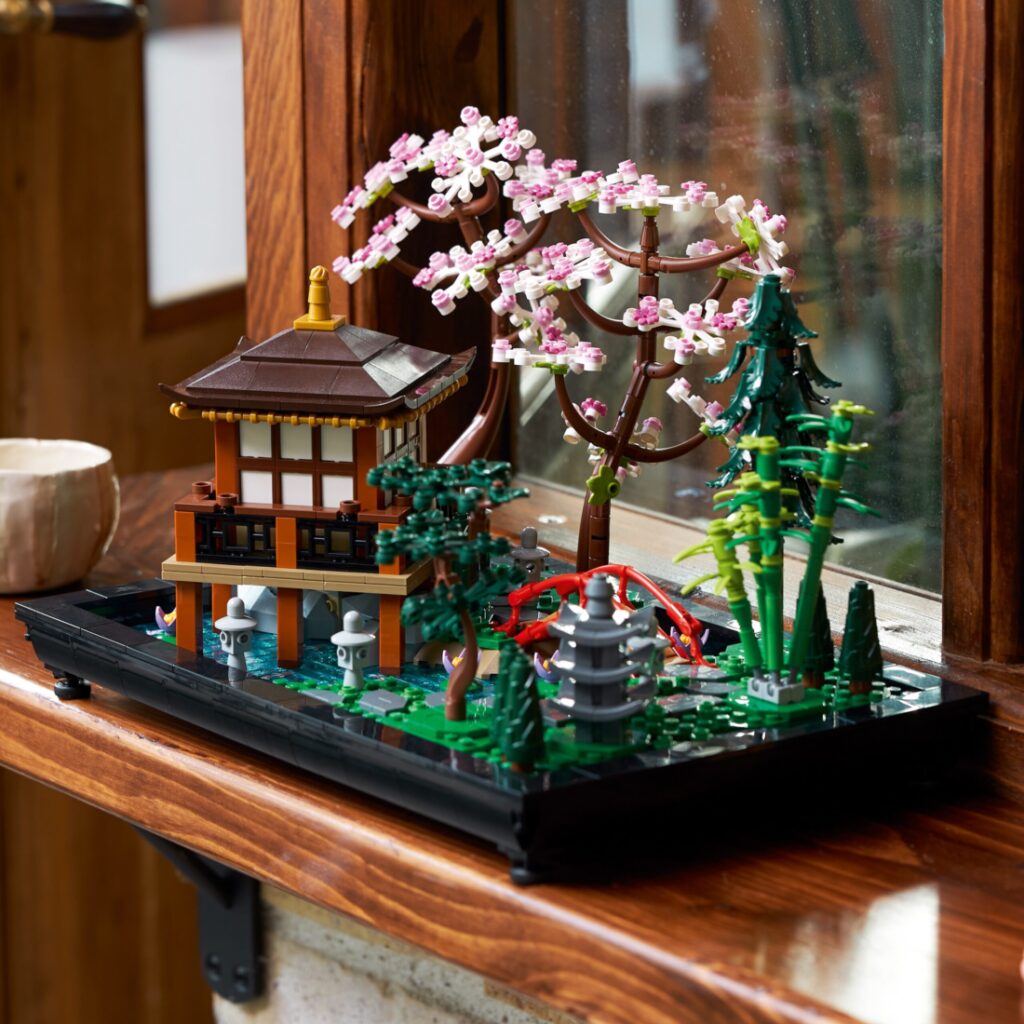 ---
So those were 5x Japanese style LEGO sets for those of you wanting to bring a little bit of Japan into the house, or office. I think these are five love sets and would like to know which one is your favorite?
---