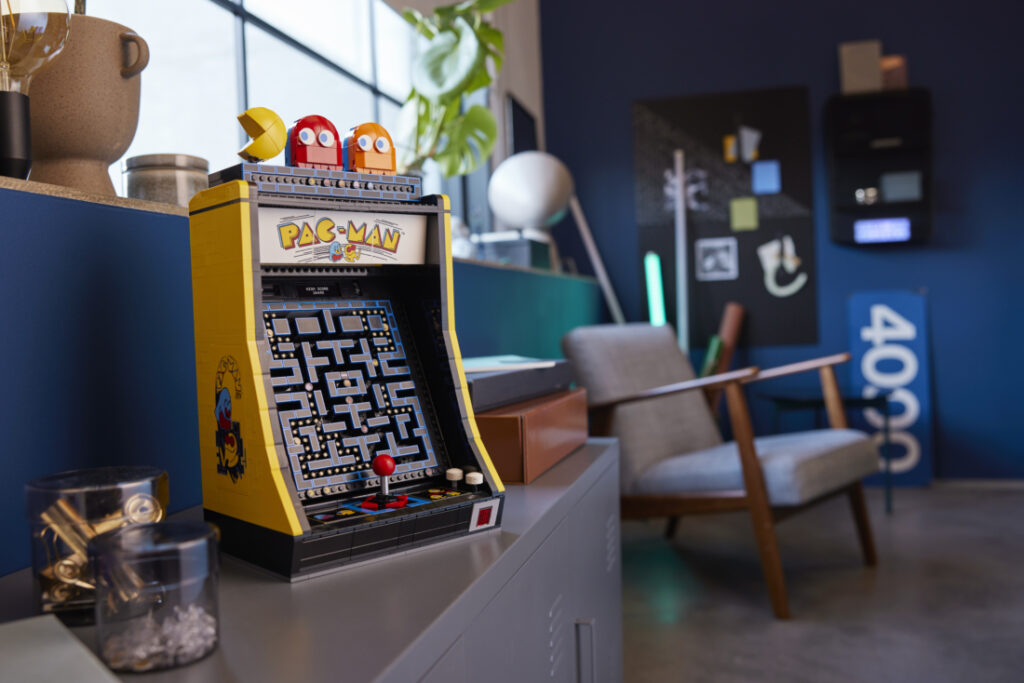 Let's take a trip back to the 80's, which was the decade of arcade games and PAC-MAN was one of the most beloved games that ruled everyone's childhood. I think it is incredible that LEGO is releasing a buildable Arcade machine for the fans of the vintage Bandai Namco game. This blog is one for its fans!
Wether you were there in the 1980's to literaly experience the original game, or if you are just into retro and vintage games. PAC-MAN is the game we all loved to play.
Here are some fun facts about PAC-MAN:
On May 22nd 1980, the first focus test was held for PAC-MAN and that is where the public got to see the yellow character for the first time.
PAC-MAN is yellow, as Mr. Iwatani, its designer, got inspired by the iconic yellow of the LEGO brick.
The character shape is based on a pizza with a slice missing.
The game was first released in Japan on June 29, 1980 – only after that it was made available in the rest of the world.
A PAC-MAN cartoon hit appeared on TV screens in the 80s – who has seen that one?
Buckner & Garcia released the hit single "PAC-MAN Fever", which went as high as 9th place on Billboard's Hot 100 chart in March 1982.
In 1993, Billy Mitchell of Florida became the first person to ever achieve the game's perfect score of 3,333,360 points. In order to achieve a perfect score, the player would have to clear all 256 stages without a single miss, and consume all PAC-DOTs, fruits, and ghosts.
In recognition of PAC-MAN's 1980 release, where it installed 293,822 arcade units within 7 years, the Guinness World Records acknowledged the game as the "Most Successful Coin-Operated Game" in the world.
---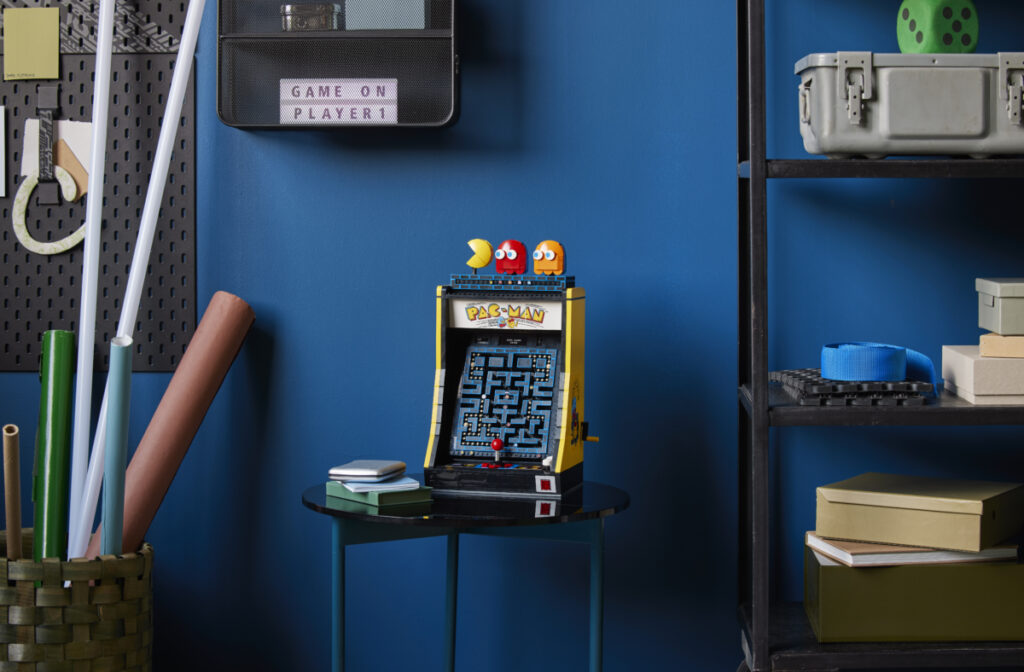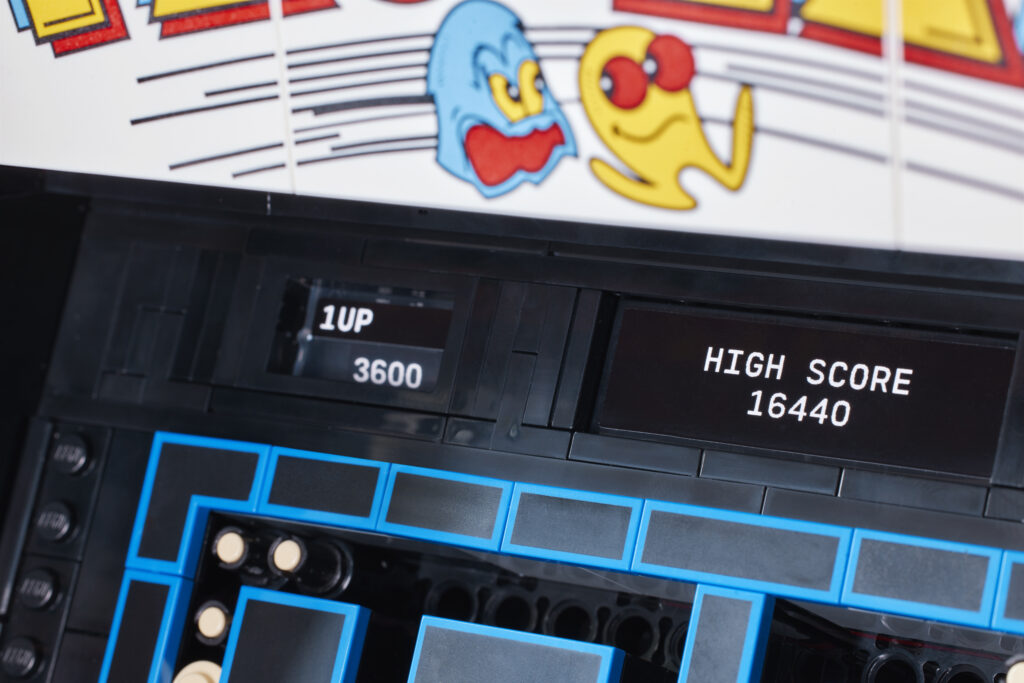 ---
Information LEGO Icons PAC-MAN Arcade #10323
Let's go back to the 80's and recreate the iconic 1980s maze-chase video game in LEGO® bricks with this LEGO Icons PAC-MAN Arcade (10323) building set. The iconic game with a maze-chase cabinet and the pizza shaped muncher making it's way through it is one I at least will never forget. This LEGO replica is loaded with retro and vintage design details and features a4-way joystick and an glowing coin slot. Just like the real arcade games did. Turn the handle and simulate the classic chase.
This set includes all you need to build the PAC-MAN Arcade cabinet and a display case with rotatable PAC-MAN, BLINKY and CLYDE figures, plus a 1980s arcade scene with a gaming minifigure.
The cabinet has a 4-way joystick, illuminating coin slot, adjustable game score display and a mechanical maze that simulates the classic chase between the game characters.
This is a great gift idea for adult fans of vintage and retro video games. If you grew up with Pac-Man in the 80's then this must be pure nostalgia for you.
Press a button on the display base to change the direction and demeanor of the PAC-MAN, BLINKY and CLYDE figures. Open the rear of the cabinet to view the maze-chase mechanism. So cool!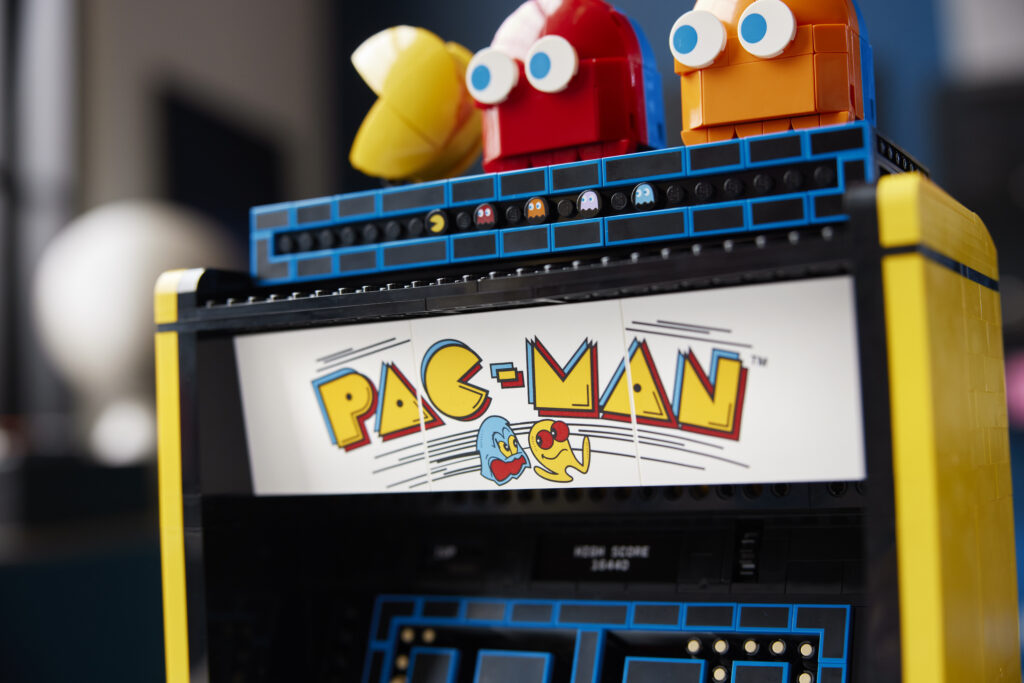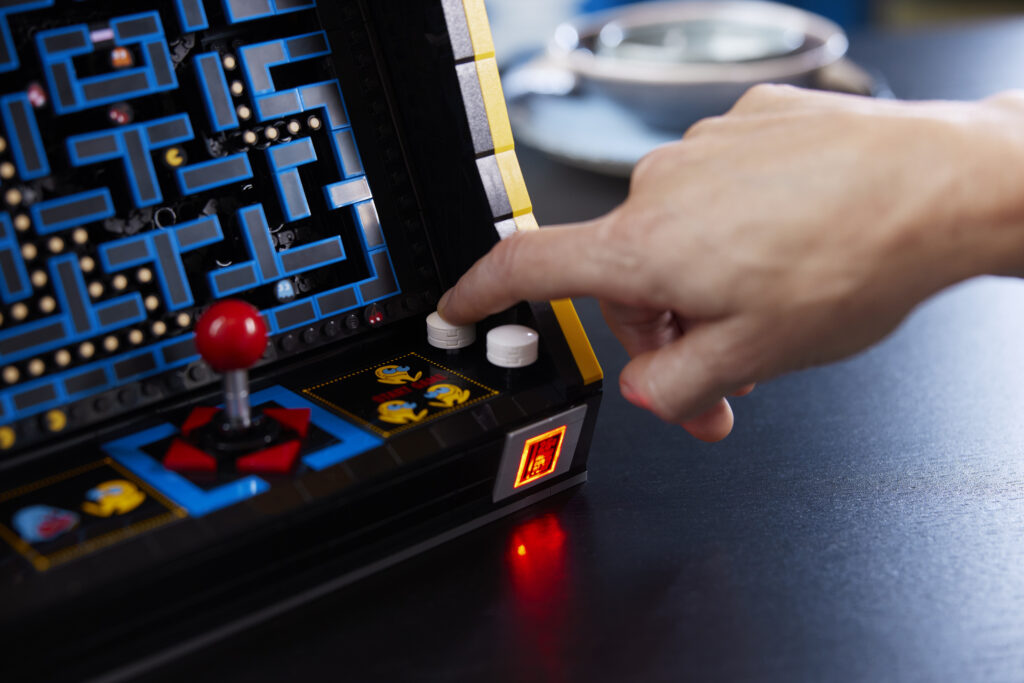 ---
10323 LEGO Icons PAC-MAN Arcade set details
Set Name: PAC-MAN Arcade
Set number: 10323
Theme: Icons
Pieces: 2,650
Age: 18+
Minifigures: 3 iconic PAC-MAN figures.
Dimensions: H: 12.5 in. (32 cm), W: 10 in. (25 cm), D: 7 in. (17 cm)
Release Date: VIP early release: 1st June 2023 / regular release: 4th June 2023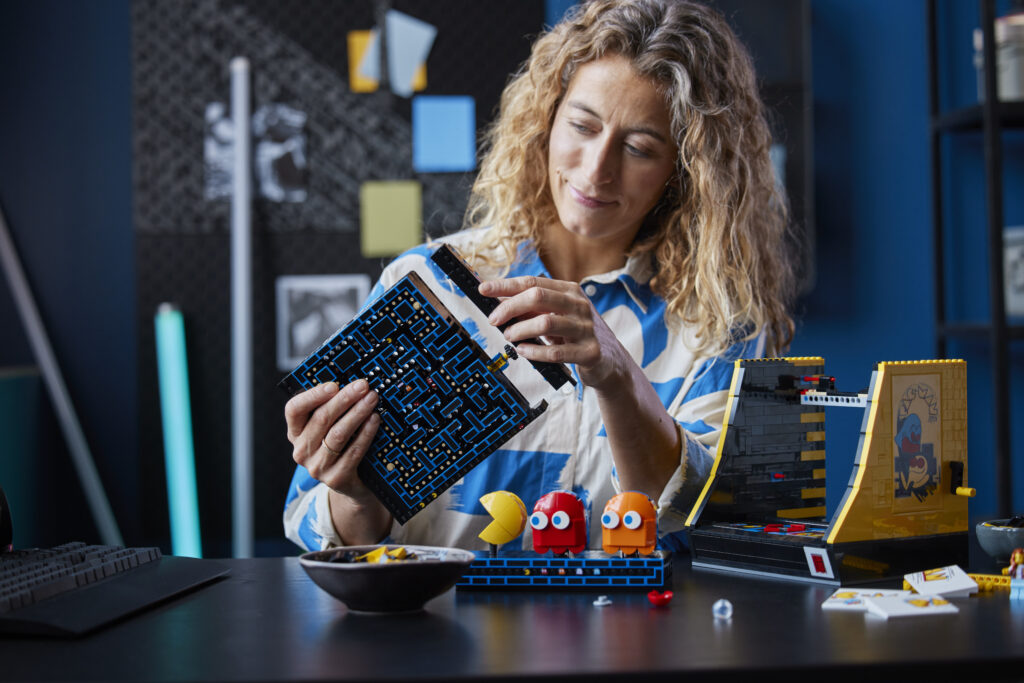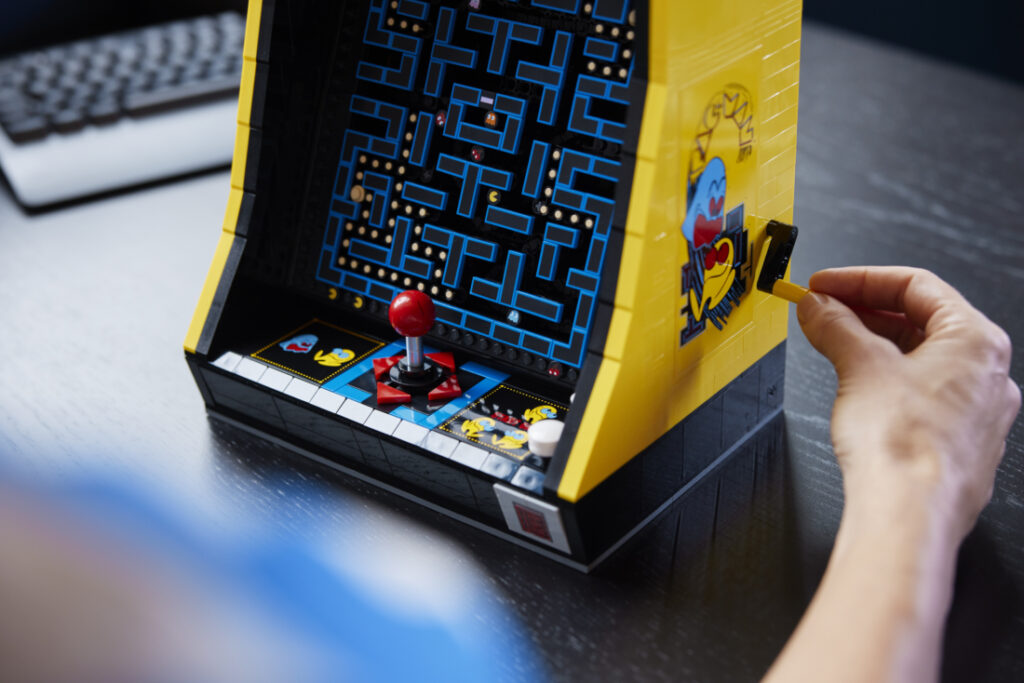 ---
Is this LEGO Icons PAC-MAN Arcade set one you would like to get your hands on? Please share with us in the comments below! You can also follow us for more Brick stories on Instagram and TikTok @BettyLovesBricks.
For more new LEGO set releases in June 2023, please go to this article.
---