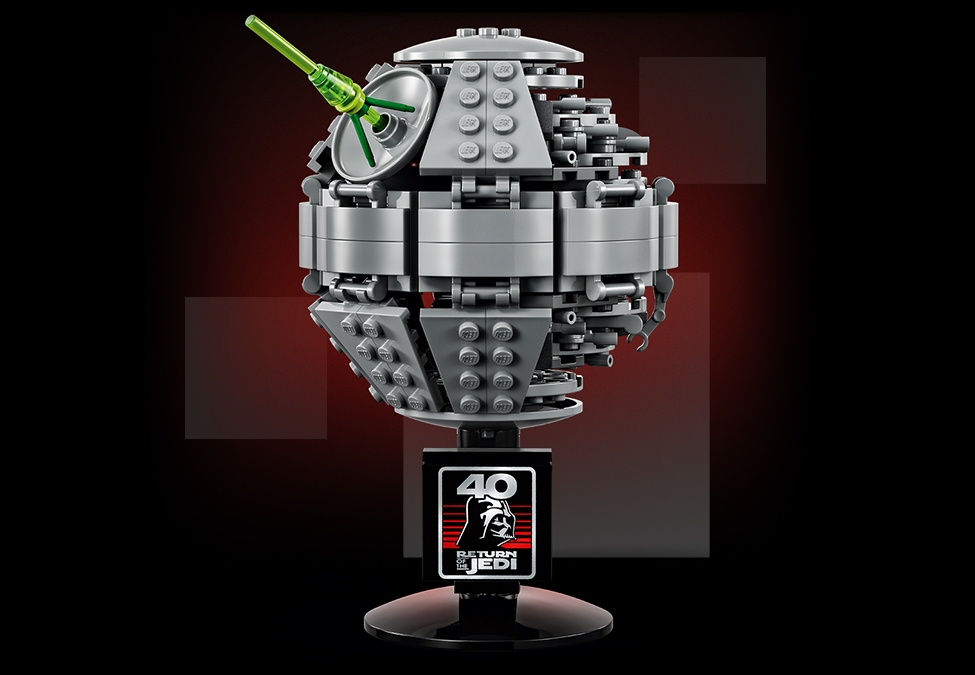 You might have already noticed it, but this week there is a lot of attention going to Star Wars. As LEGO will also be releasing a lot of new Star Wars sets this week and have several Star Wars promotions (GWP) as well, so I've made a list of all the items. May the 4th be with you!
In the past many fans have declared the 4th May to be the ultimate annual Star Wars day due to the pronunciation and resemblance to the phrase: 'May the Force be with you". So it is no surprise that a lot of companies have jumped onto that wagon, or landspeeder and are promoting Star Wars in their own way. The LEGO Group is releasing several new Star Wars LEGO sets this week and alongside a promotions (Gift With Purchase) from 1st may – 7th May 2023 for the worldwide fans. Time to have look at these new items and get ready to place your order(s)
If you want to take a look at all new LEGO releases (because there are many more) please go to this article.
LEGO Star Wars new sets:
---
X-wing Starfighter #75355
This is the one that sets my heart on fire: the brand new X-Wing Starfighter™. Not the first X-wing LEGO has released, but this one is the biggest and the baddest of them all. Read more about this set in this mini review.
Retail Price: US$ 239.99 / NL € 239.99
Release Date: VIP Early release: 1st May 2023 / Regular release: 4th May 2023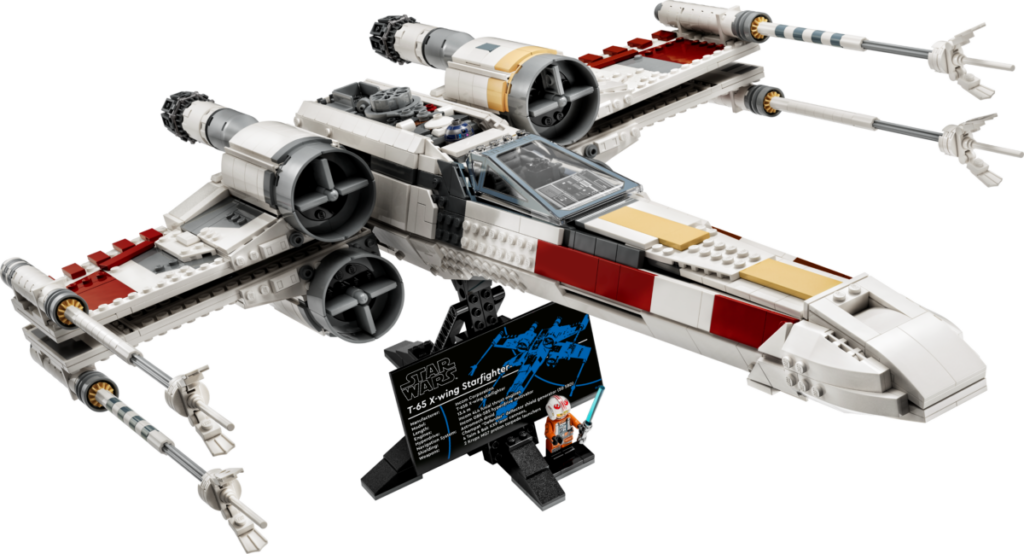 ---
Emporer's Throne Room #75352
Recreate the action in the Emporers Throne Room at home. 40 Years after the release of Return Of The Jedi this is an iconic piece for the fans. Read more about this set in this mini review.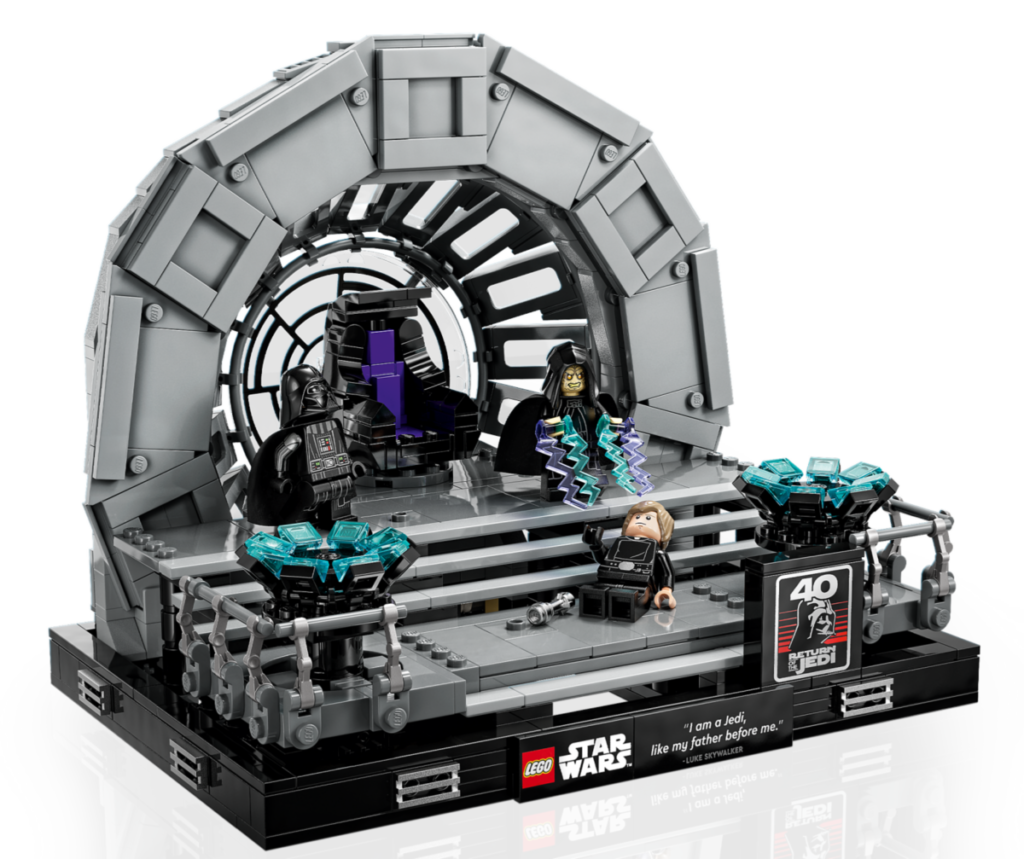 ---
Endor's Speeder Chase #75353
Same goes for this epic Speeder Chase scene from the Return of the Jedi movie. This diorama is one for the fans know and find out more about it in this mini review.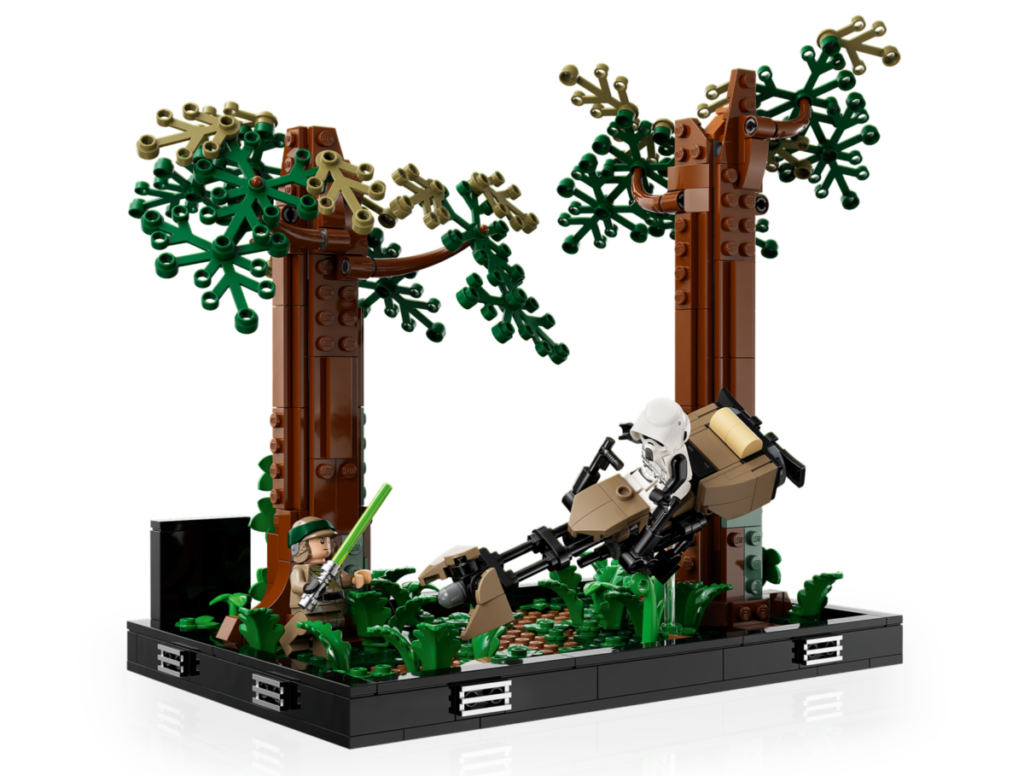 ---
Mandalorian Fang Fighter vs. TIE Interceptor™ # 75348
Recreate epic Star Wars: The Mandalorian Season 3 battles with buildable Mandalorian Fang Fighter and TIE Interceptor models. Each starfighter has cool features to inspire kids' imaginations and looks great displayed between playtime adventures.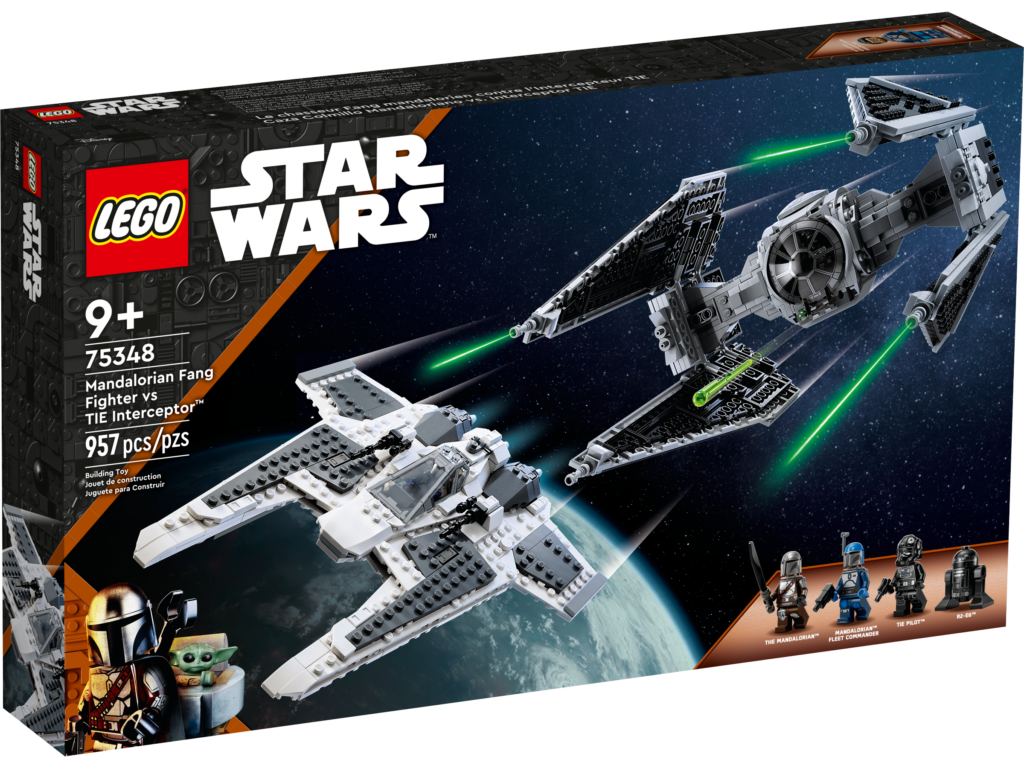 ---
Executer Super Star Destroyer #75356
Capture every detail of one of the largest Imperial starships ever created: the Executor Super Star Destroyer™. Construct a stunning LEGO® brick centerpiece to mark the 40th anniversary of Star Wars: Return of the Jedi.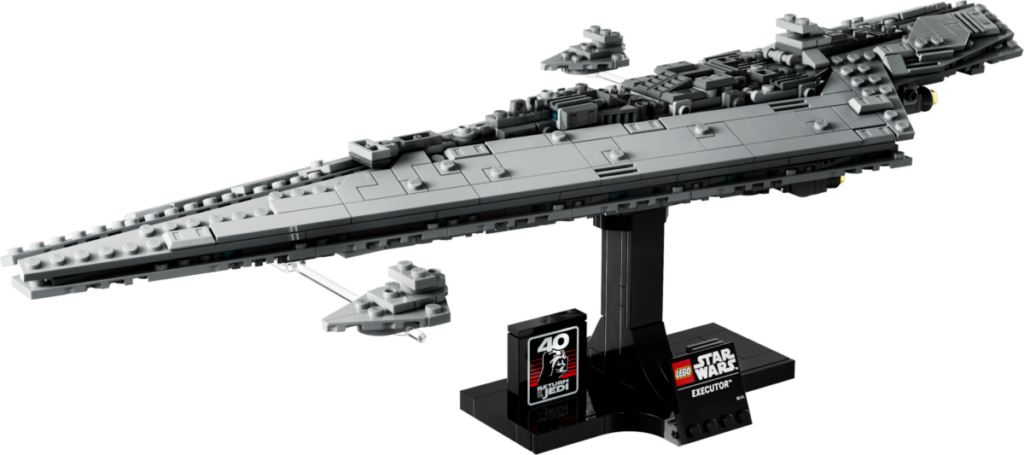 ---
Pirate Snub Fighter #75346
Give kids the first LEGO® brick buildable model of the Pirate Snub Fighter from Star Wars: The Mandalorian Season 3. The starfighter has lots of cool features and the set also includes Star Wars: The Mandalorian characters for creative play.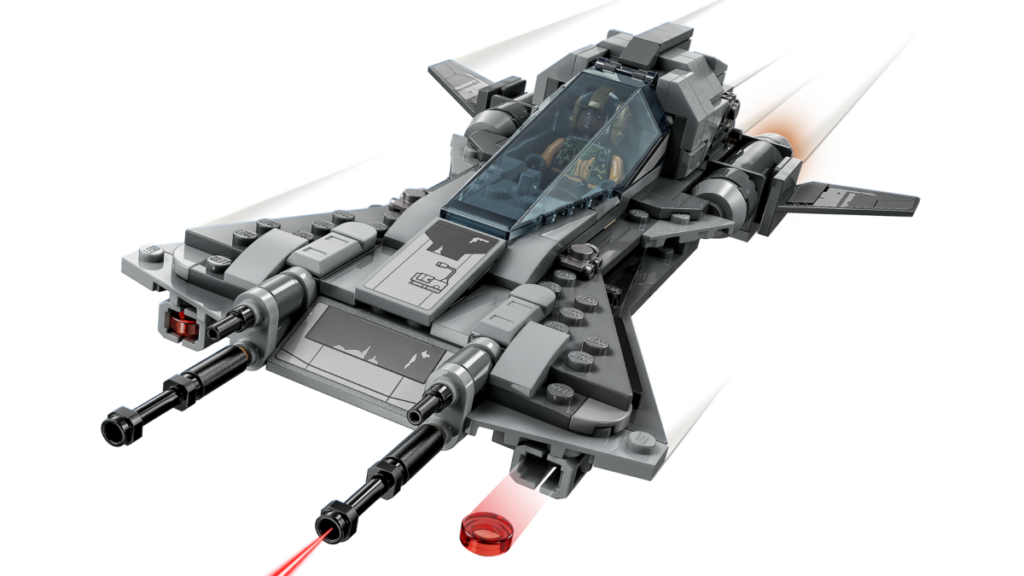 ---
BrickHeadz Battle of Endor Heroes #40623
Celebrate the 40th anniversary of Star Wars: Return of the Jedi with 5 Battle of Endor Heroes (40623). The figures are Luke Skywalker, R2-D2, Lando Calrissian, Wicket and Princess Leia in authentic outfits.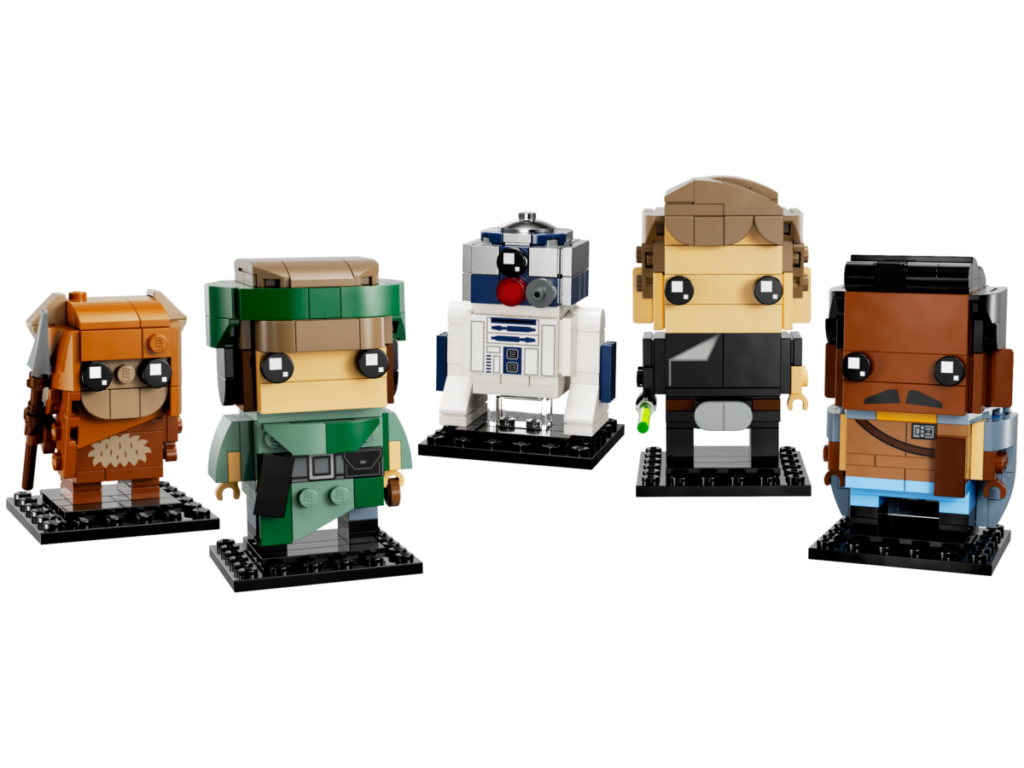 ---
LEGO Star Wars Key Rings:
---
LEGO STAR WARS PROMOTIONS (GWP)
To promote the Star Wars Week with LEGO you can receive several gifts upon purchase. These are promotions are valid between 1st May – 7th May 2023: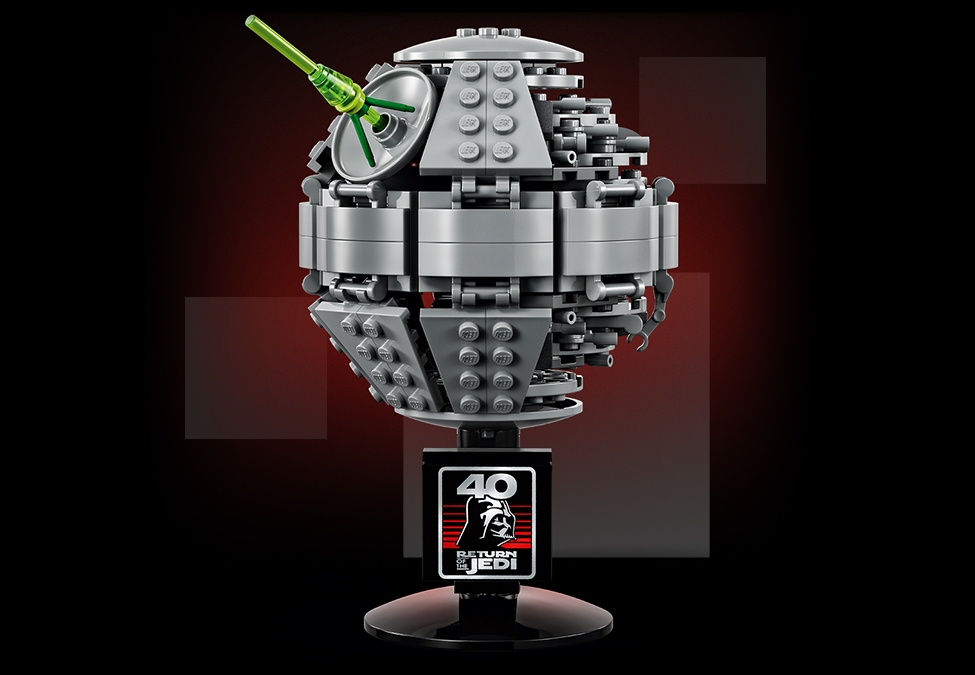 Star Wars Death Star II
Who does not want to get their hands on a small Death Star for display purposes. Your gift with a purchase of US$150 / NL€150,- or higher
---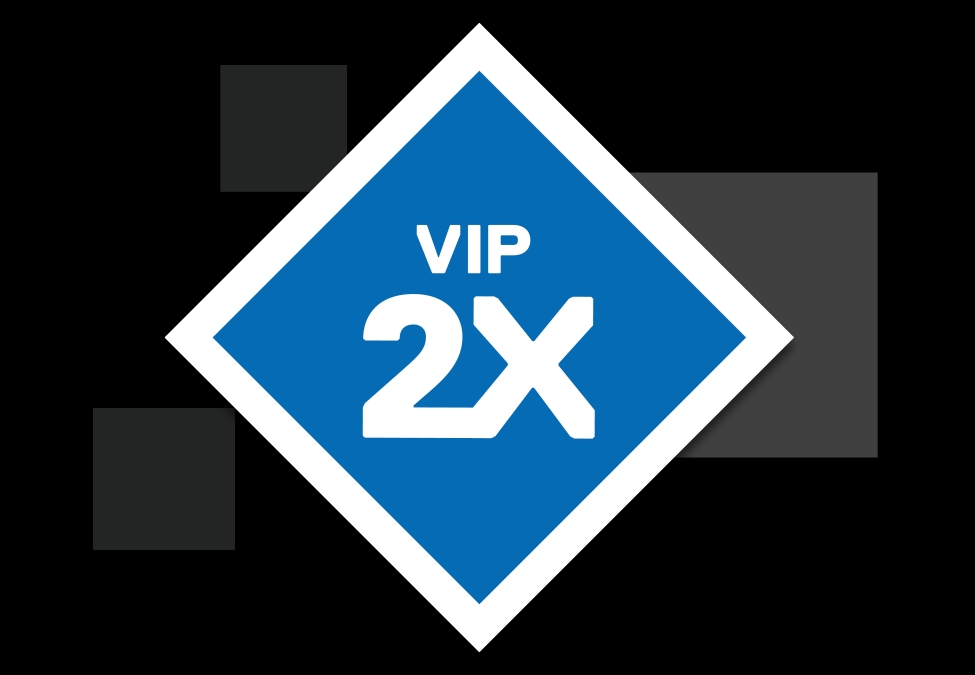 Double VIP Points
Plus this week you can also double up on your VIP points upon purchase. Those points can be exchanged for VIP goodies or even a discount for your next purchase.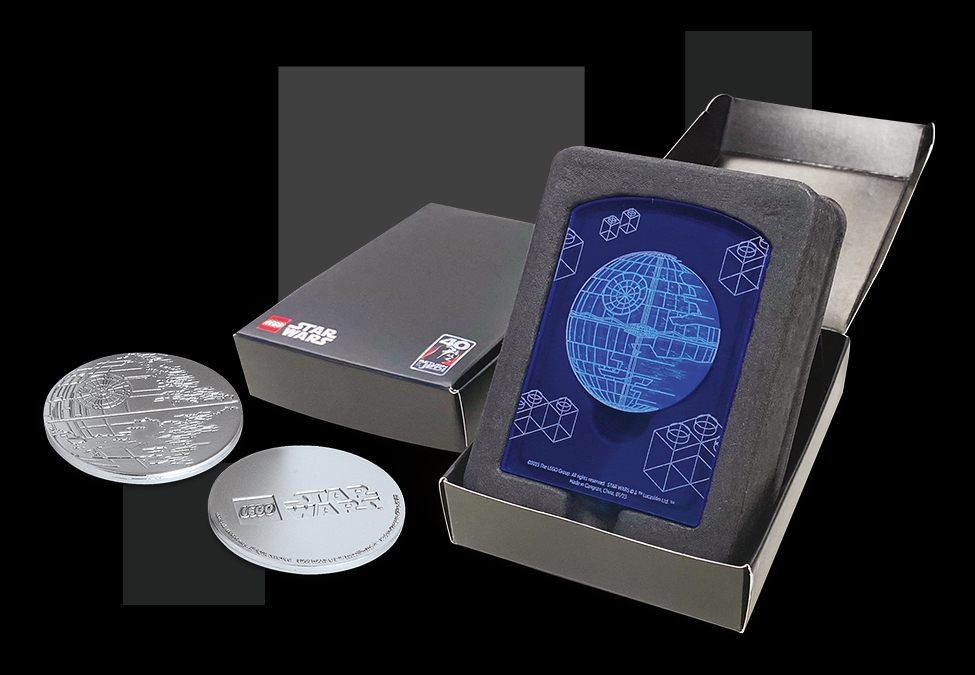 Star Wars Coin Sets
This coin set is a also a Death Star collectable released because of the 40 Years anniversary of Return of the Jedi. Your gift with a purchase of US$85 / NL€85,- or higher
---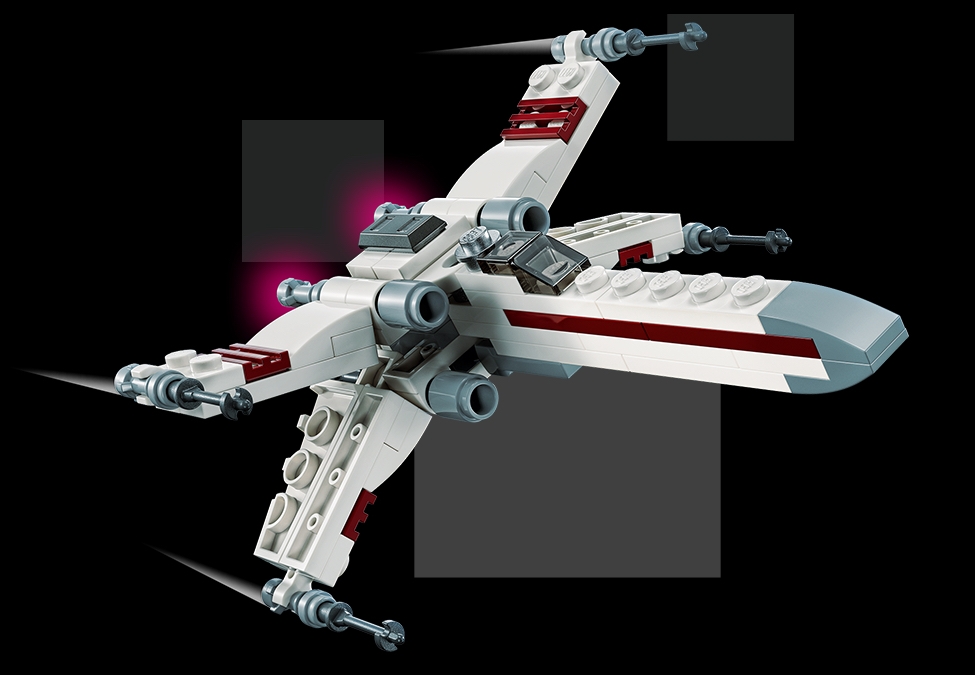 Star Wars X-wing Polybag
Build your own little X-wing with a purchase of US$40 / NL€40,- or higher.
---
Additional Star Wars sets worth mentioning:
BONUS: Star Wars Helmet Collection
I don't think I have ever seen a movie franchise promoting so many cool helmets as with Star Wars. Wether you are playing good or evil, fighting for freedom or flying an aircraft: the characters come with some of the finest headwear that can easily be put on display with the LEGO Star Wars™ Helmet Collection.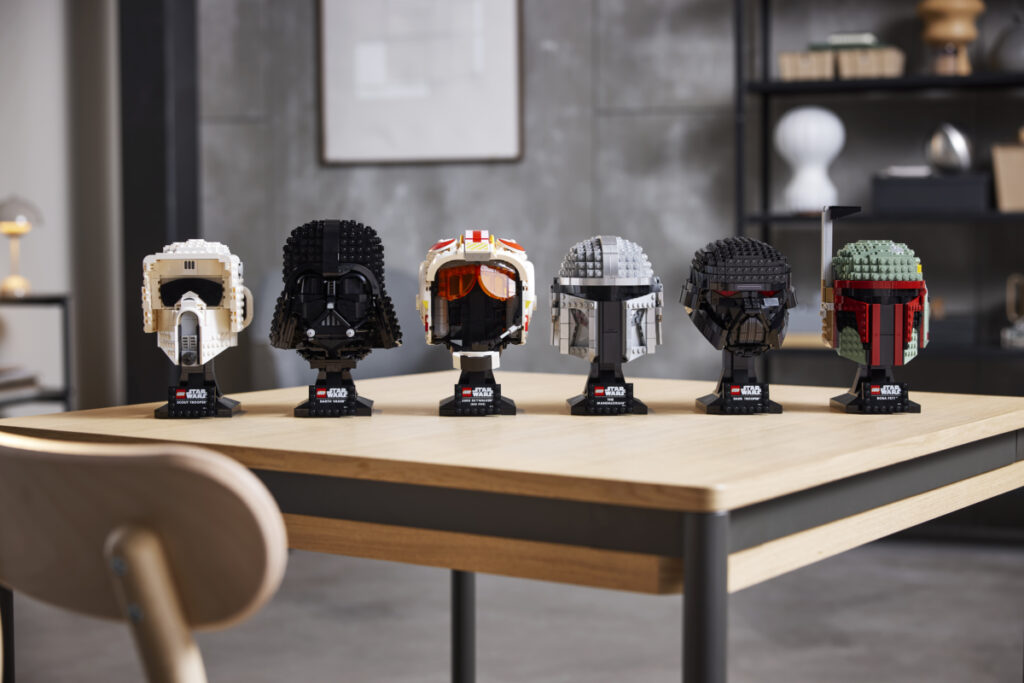 ---
BONUS: LEGO Ideas set
Allthoug it has nothing to do with Star Wars itself, this LEGO Fan IDEAS set is a full dedication to space and could therefor also be very interesting for Star Wars fans. Read my mini review of the LEGO Tales of the Space Age #21340 here.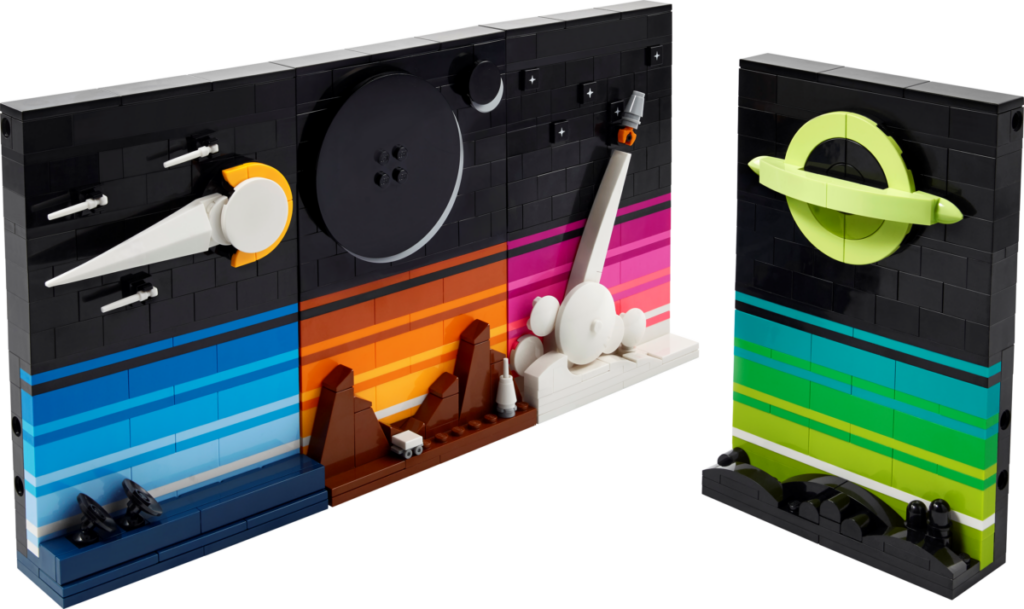 ---
Are these LEGO StarWars sets also sets you would like to get your hands on? Please share with us in the comments below! You can also follow us for more Brick stories on Instagram and TikTok @BettyLovesBricks . May the 4th be with you!